Samir Nasri vs. Arsenal, LeBron James and the Hypocrisy of Athlete Hatred
December 16, 2011
Michael Regan/Getty Images
There's complete, absolute, incomprehensible disdain for another human being for one reason or another, and then there's throwing the head of a pig at someone. 
Which, would you say, qualifies as "hate?" Or does it really matter? 

On Sunday morning, or Sunday afternoon, or Sunday night—depending on what part of the globe fans of the beautiful game are tuning in from—Arsenal will visit Etihad Stadium in Manchester in a clash with English Premier League-leading Manchester City. 

So why is the subject of "hate," or the incident when a pig's head was infamously tossed at onetime Barcelona starlet turned Real Madrid stalwart Luis Figo, a point of contention for Sunday's clash? 

Inevitably, inconsistent, oft-mercurial, oft-brilliant French winger Samir Nasri will not only be the target of immense scrutiny—some will call it "hate"—from not only the visiting supporters who make the trek from North London, but all over the interwebs, cracks will be made at the Frenchman who famously left Arsenal for the allure of Scrooge McDuck-like cash at City.
Arsenal supporters have aggressively taken over Twitter and most refuse to even put words together that amount to Nasri's actual last name, instead utilizing the word "Na$ri." 

Similarly, #nasrifacts was a popular hashtag during Arsenal's 1-0 defeat to City during the Carling Cup a mere two weeks ago. Supporters, naturally, treated Nasri to an, ahem, warm welcome. (It goes without saying, the clip is neither safe for work...nor for even remotely sensitive ears)

Full disclosure: Yours truly is/was completely on board with both "Na$ri" and "#nasrifacts"—but that's not the point. 
Samir Nasri drop kicks puppies while blasting Nickelback on his iPod. #NasriFacts

— Sean Swaby (@seanswaby) November 29, 2011
Last one, I swear (but not really). Samir Nasri, not Maggie, shot Mr. Burns. He wanted his money, of course. #NasriFacts #SimpsonsRevealed

— Sean Swaby (@seanswaby) November 29, 2011
Nasri will be met with every kind of vitriol imaginable from Arsenal supporters. Much like others who left for cash were like Emmanuel Adebayor or Cashley Cole (sic). This isn't an Arsenal-specific phenomenon—just ask LeBron James.
Or ask (fat) Ronaldo, who jumped from Barcelona to Inter Milan to Real Madrid to AC Milan to complete the rare quartet of playing for both the two most hated rivals in Spain and Italy.
Few accomplish the feat in even one country, let alone two. Or Figo, who had the distinct pleasure of becoming the target of a pig's head-turned projectile. 

Idea being, these athletes—dudes paid to play a game—were branded as traitors or worse for joining a bitter rival or jumping ship for what was perceived as means of improving their way of life, whether it be for financial gain or silverware- or championship-winning opportunities. 

Loyalty, obviously, goes a long way in sports. Loyalty, on the other hand, got guys like John Stockton and Reggie Miller respect, but nothing in terms of tangible gain—like a nice shiny ring to put on their fingers. 

Had Miller say, bolted mid-career because he didn't think the Pacers had a chance to win, to the Bulls, would ihatereggiemiller.com spawned as a result, much like a similar site was born following "The Decision?" 

Each of these regionally-embattled athletes left under varying circumstances which directed different sorts of disdain in their direction, but the conclusion remains the same: We, as fans, supporters, diehards—whatever, are hypocrites.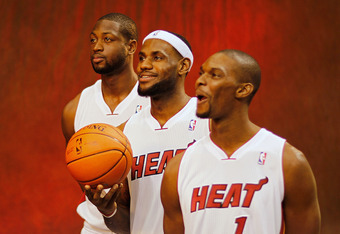 Mike Ehrmann/Getty Images

In what other walk of life would someone draw so much hate for doing something perceived to improve oneself? 

A hypothetical: Let's say someone left an embattled industry—like, oh, I don't know, the newspaper business—to join a hot San Francisco-based sports startup that is seen by newspaper types as "the enemy" to better that person's way of life? 

Would $waby suddenly trend on Twitter? (Whoops, outed) Would heads of pigs fly from the windows of Market Street? 

Please. 

In almost any other profession, not only would they not become enemy No. 1 overnight, hell, they'd be congratulated. 
Is this part of the cliché that, as athletes, they need to take the good with the bad in heaping servings?

As fans, are we supposed to be commended for simply being loyal and passionate about sports—even if it means going against our our morals in the ways that we approach every non-sports aspect of our everyday lives?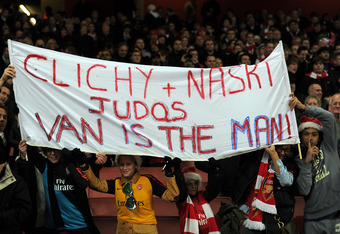 Michael Regan/Getty Images

There's no way 99 percent of fans are going to change overnight. That's not only fine, but understandable.
Athletes suddenly aren't going to become stubbornly loyal to simply appease their fanbase. After all, as we've all heard athletes recite 1,000 times over, "at the end of the day, it's still a business." 

Keep in mind, your job is a business, too. 

Think twice before decapitating that pig.