Masked Kane: 4 Reasons He Is Actually the Undertaker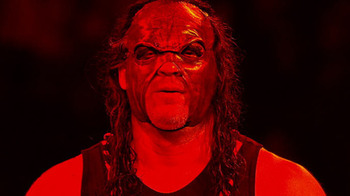 Kane Returns to Raw
Kane has been on the Raw roster for a long time, so his return caused waves in the WWE.
The return of Kane since his kayfabe injury over the summer was one of the most anticipated events in recent memory.
This article raises doubt as to whether Kane was the one behind the mask on Raw, or if the man behind the mask was actually the Undertaker.
This is not an exclusive and it is not breaking news. This article will show the similarities between the two and how the man behind the mask could actually be The Undertaker.
4. Undertaker Masked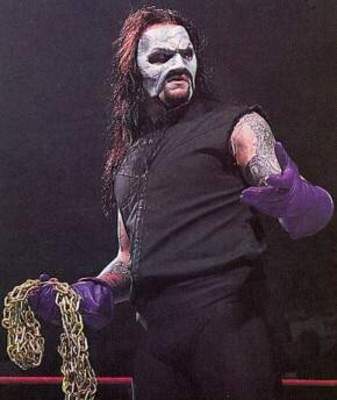 Undertaker Mask
The Undertaker actually wrestled with his own mask back in 1995.
After suffering a real life injury to the face, he came back to Survivor Series 1995 with a Phantom of the Opera mask. This gimmick lasted until Diesel unmasked him at the 1996 Royal Rumble.
The return of Kane last night brought with it a new mask—one that looked very similar to that of The Undertaker's in 1995.
3. Kane Facial Hair
Masked Kane
This one may be the weakest reason on the list, but here it is anyway.
The facial hair that Kane had last night looked normal under the red lights. But people who were at the arena got to see Kane after the house lights came up and noticed that his beard was a shade of ginger.
This fact along with close-ups on his face with house lights turned on is what makes people think that it was Taker.
2. Kane the Undertaker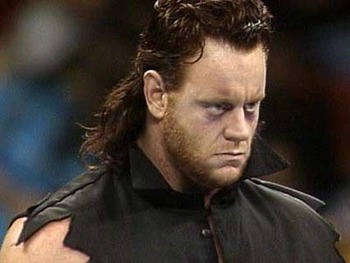 Kane the Undertaker
The Undertaker has had a long and storied career in the WWE, beginning in 1990.
The first incarnation of the Undertaker was actually named Kane the Undertaker. This leads some to believe that The Undertaker could possibly go back to that gimmick, effectively stealing the Kane gimmick from his kayfabe brother.
1. Undertaker's Hair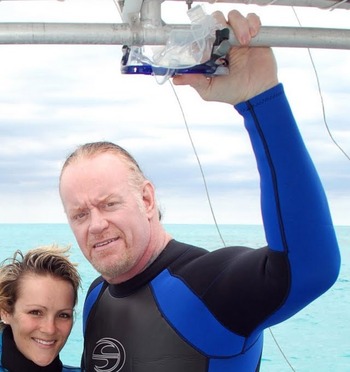 Undertaker
Most of the WWE Universe is aware that The Undertaker recently got his hair cut.
This would mean that The Undertaker would not have the long hair that he is known for by the time Wrestlemania 28 comes around. What better way to give The Undertaker hair again than to put a mask on him that has hair extensions?
This may not be the most plausible idea, but it is certainly an idea that the front office would keep in their minds as Wrestlemania approaches.
The Undertaker may or may not be under the Kane mask. The only true test is to see what transpires over the next couple of weeks and months as more is revealed to the WWE Universe.
Keep Reading