Milwaukee Brewers
Ryan Braun or How I Learned to Stop Worrying and Love Cheating in Sports
Jamie Squire/Getty Images
December 12, 2011
Ryan Braun doesn't have a problem; America does.
The Milwaukee Brewers slugger and reigning NL MVP may or may not have cheated this season. He may or may not have taken an illegal substance.
The circumstances surrounding his recent positive test for grossly out-of-whack testosterone ratios call the test slightly into question, but the most likely resolution for this kerfuffle remains a suspension and a stain on Braun's record.
Therein lies the current confusion that has taken hold of ESPN's Buster Olney, FOX Sports' Ken Rosenthal and others.
It's not Braun's legacy or reputation with which they seem most engaged. They, and others, have broadened their scope on this story and have made it about baseball in general.
Olney:
What hurts the sport most is that Braun is one of baseball's young pillars. It's one thing if a Manny Ramirez gets nailed with a positive test, because Ramirez's roots extend back to a time when baseball was in its wild, wild west era, the so-called steroids era, when a phone call made by a teammate could get you a package of PEDs in your clubhouse locker the next day -- and nobody did anything about it.
Rosenthal:
So much rides on the outcome of Braun's appeal. The image of the player, perception of the sport and reputation of the commissioner all are at stake. And, of course, the NL Central champion Brewers' 2012 season will be in jeopardy if free-agent first baseman Prince Fielder departs and Braun is lost for the first 50 games.
The implication of these sentiments is that Braun's personal integrity reflects on the legitimacy (or illegitimacy) of the sport he plays for a living.
The accusation (it's not implicit in Rosenthal's piece; it's stated clearly) is that MLB must be deficient, because its testing system cannot stop the use of performance-enhancing drugs, which Rosenthal "detest[s]" and Olney implicitly condemns.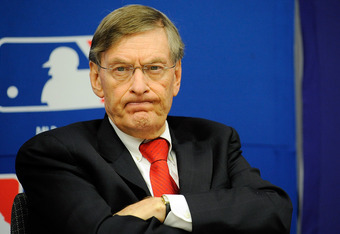 Patrick McDermott/Getty Images
It's time to stop this.
Braun's test is no stain on the game. It is to their credit that both the players' association and the league came together to implement a system whereby drug cheats consistently get caught.
Manny Ramirez has felt that sting; now so has Braun. These were players the league did not want to smear. That only reinforces the validity of the system.
If you prioritize a "clean" game, you have to be willing to take the exposition and punishment of rule-breakers as GOOD NEWS.
Individuals will always try to circumvent restrictions. The true test of success in this cat-and-mouse game is not deterrence; it's merely thorough enforcement.
The more players caught, the higher the perceived risk for others who might decide to cheat. It's all about changing the variables in the risk-reward equation that leads to that choice.
For that matter, it's a strange trip we take from a positive test for synthetic testosterone to an annulment of all baseball merit.
Try to draw a parallel from steroid use in the sporting arena to the average workaday desk or factory job.
Do you picture corporate espionage? Cooked books? Corners cut on the production line?
Hardly.
It's more akin to popping some caffeine pills or mild amphetamines and working overnight, or through lunch. Not only do these things affect productivity only indirectly, but they are also things we would call dedication and sacrifice outside the sporting arena.
Why football players are expected to risk their long-term health by going out there every Sunday, but are restricted in terms of their right to prepare themselves fully for that sacrifice, is beyond me.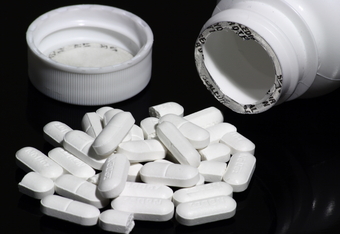 We still call NASCAR "stock racing," because the cars used are (ostensibly) stock models, not souped up or physically altered the way dragsters and hot-rods are. Yet, the unofficial slogan is, "If you ain't cheatin', you ain't tryin'."
Cheating—testing the boundaries—has been the impetus for the sport's evolution throughout its history.
In many ways, the same is true of every sport. It's certainly true of baseball. 
Synthetic testosterone, steroids, HGH and similar substances encourage muscle growth and recovery. They do not cure a poor plate approach, nor speed up either the rotational velocity of the shoulder or the snap of the wrists.
Workouts that do those things can be augmented by these substances, but even those do not fix things like lacking vision or hand-eye coordination. They do not promote agility.
Baseball is a game ill-fitted to ill-gotten success.
Manny Ramirez used, but as Olney noted, so did Mike Jacobs. So did Alex Sanchez. Simply put, the impact of these substances is grossly overstated, maybe imagined.
That's not a satisfactory answer to the problem, of course, because the problem itself is one of imagination.
The viewing public imagines that athletes should be role models, and attaches personal virtue to their every professional action. We know nothing of most professional baseball, football and basketball players, save their work product. 
We love to watch that product. It is entertainment of the most engrossing sort.
The sheer athleticism of football and basketball stars, and the fine-grained skills of top baseball players, are as thrilling to the average fan as the strategy and drama and personal interest that round out the game.
Understanding this, it's pure hypocrisy to stigmatize and ostracize players who test positive for drugs that make those feats possible.
Worse is the hypocrisy of those who would pillory MLB for catching Braun, or anyone else.
Has anyone taken a look around the NFL or NBA recently?
The percentage of those athletes using and abusing banned substances in order to optimize performance is far higher than the percentage of baseball players doing so.
The NFL and NBA just aren't catching their crooks.
Incidents in recent years have shredded the legacies of Tiger Woods, Brett Favre, Joe Paterno and Michael Jordan.
Under a sufficiently powerful lens, every iconic figure eventually crumples.
If American consumers cannot distinguish these men from their achievements, they need to withdraw from their investment in sport as a social arena.
The heights these players scale remain impressive; putting them on pedestals personally only engenders disappointment and disillusion. 
Like the new article format? Send us feedback!