Liverpool FC: 7 Tactical Options Without Lucas Leiva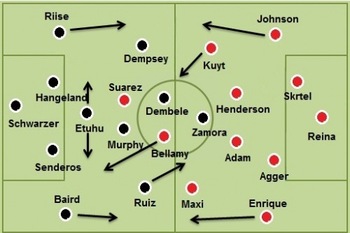 With Lucas Leiva out for the rest of the season, many Liverpool fans think it is all doom and gloom unless we buy a suitable replacement in January.
Football fans can be fickle and shortsighted at times, and I include myself in that.
I remember not so long ago (ok, maybe it was) when Jamie Redknapp was injured and it gave a certain Steven Gerrard 13 games in his debut season that he might not have got under normal circumstances.
Sometimes, something great can come of an unfortunate situation.
Lucas Leiva is definitely someone the English like to refer to as a marmite player—you either love him or you hate him. Whatever your opinion is on the Brazilian, it is naive to think that he is irreplaceable.
This article will look at some of the options available to Dalglish over the coming season, and I'm quite positive that people will have other ideas on what the way forward should be.
The options available really are infinite, through player selection, player position, signings, mentality and formations. Naturally, not everything can be covered for an article such as this, so feel free to suggest your proposals on the message board.
Follow me on twitter @petercwebster
Don't Change a Thing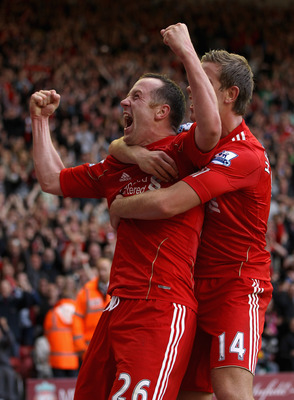 Clive Brunskill/Getty Images
A lot of people looked to Jay Spearing to fill the void created by Lucas, but his recent red card against Fulham means he misses three games through suspension.
With the first of those already taken care of by way of a 1-0 win against newly promoted QPR, it may mean that Dalglish sticks to the winning formula of Adam and Henderson pairing up in the centre of midfield.
The question is how they would stand up against superior opposition.
5-3-2 Formation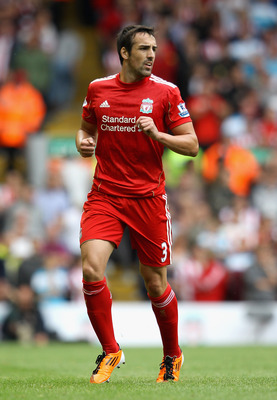 Clive Brunskill/Getty Images
An option available to Dalglish is to utilise Liverpool's attack-minded full-backs Glen Johnson and Jose Enrique.
Switching to a 5-3-2 formation would give stability to the defence whilst allowing Johnson and Enrique to maraud forward down the wings in support of the midfield.
Three centre-backs means there is less defensive responsibility on the central midfield which would likely be Jordan Henderson, Charlie Adam and Steven Gerrard once he recovers from injury.
This is a formation which is defensive-minded for the most part and is rarely used by Liverpool.
The wing play is the sole responsibility of the full-backs, which makes their physical conditioning paramount for this to succeed.
Buy, Buy, Buy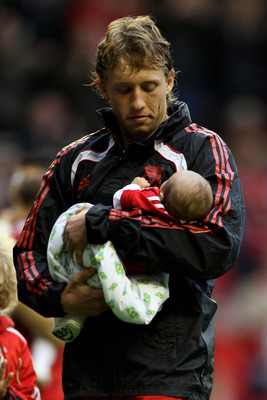 Michael Steele/Getty Images
With the January transfer window close at hand, Liverpool have the tactical option of buying their way out of trouble.
There have been a few defensive midfielders already linked with the reds and Damien Comolli may propose to buy a replacement for Lucas given the longevity and seriousness of his injury.
A direct replacement would allow Dalglish to stick to his usual tactical decisions and not upset the balance of the team.
Liverpool's form against what would be considered "lesser" opposition this season has been their stumbling block.
Perhaps this means that Dalglish needs a more mobile defensive midfielder as Mascherano was, or maybe a holding midfielder who can distribute, like Xabi Alonso, should be his priority.
Look to Gerrard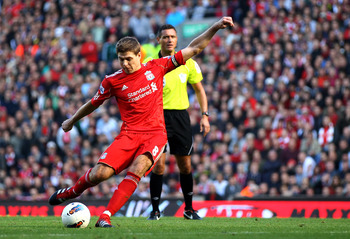 Clive Brunskill/Getty Images
The title of this slide is something that Liverpool have done far too often over the last 10 years, but it still remains an option.
Liverpool have proved this season that there is a future without Gerrard, but when he finally clears his injury hurdles it could be like signing a new player.
Gerrard has the ability to fill in on the defensive duties that Lucas coveted, and the fact that he will be joining the Premiership action so late in the year might ensure his freshness throughout the remainder of the campaign.
One thing Gerrard always brings to the table is ambition and commitment. Even if his best days are behind him, his quality should still shine as he has never relied on pace.
Move Agger into a New Role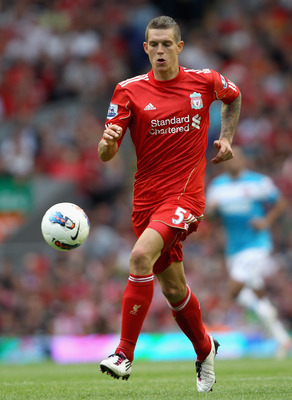 Clive Brunskill/Getty Images
Everyone knows that Agger likes to bring the ball forward out of defence when possible, but I've been reading an increasing number of posts and articles wanting the Dane to have a spell in defensive midfield.
I'm not convinced that Agger has the ability to fulfill this role, but it's certainly something worth thinking about.
Carragher and Skrtel are a more than solid defensive pairing which Agger could sit in front of, but Agger may find the pressure and decision-making process involved in the role difficult to deal with.
You could argue that any Premier League professional should be able to adapt to a new position easily enough, but playing the game with everyone in front of you is very different to receiving the ball with your back towards the opposition.
After all, it took Lucas years to get to the standard he is at now, and defensive midfield was his preferred position.
Dispense with the Defensive Midfield Position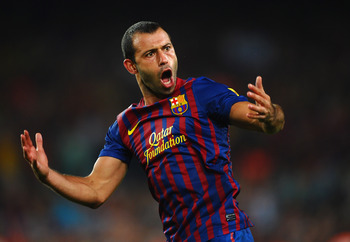 Many fans would love to see the return of Javier Mascherano at Liverpool
Laurence Griffiths/Getty Images
Looking back at football over the years, it's clear that a lot of great teams had defensive midfielders that were up there with the best of their generations.
Arsenal had Patrick Vieira, Chelsea had Claude Makalele, Manchester United had Roy Keane and Liverpool had Javier Mascherano, but what would those teams have been without deploying a defensive midfielder?
We'll obviously never know for sure, but the chances are they would have been considerably weaker.
Realistically though, it still has to remain a consideration for Dalglish to depart with the defensive midfield position in favour of more attacking flair and creativity.
Liverpool are struggling for goals at the moment, which may be a sign that a like-for-like replacement wouldn't cut it.
4-3-3 Formation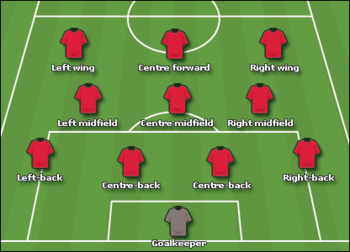 The 4-3-3 formation can be a very effective one when used correctly, and has been utilised by the likes of Chelsea quite heavily over the past few seasons.
Having three forwards means that there is less pressure on the midfield to support the attack and thus less risk of them exposing the defence.
Given Liverpool's squad, I would expect Downing and Bellamy to provide the forward width and pace on either side of Luis Suarez, with Adam, Gerrard and Henderson taking their places in the midfield.
The Afterthoughts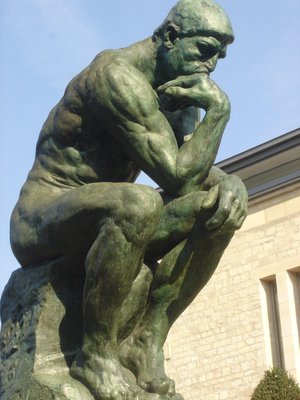 As I suggested previously in this article, the options available in the wake of Lucas' injury are practically immeasurable.
I know full well that many of you will offer various alternative formations and lineups and I am looking forward to being enlightened by them.
The transfer window will be a key indicator in showing which way Dalglish and Comolli intend to take the club, and December results may still yet affect their plans.
Losing Lucas was definitely a blow without a suitable replacement readily available, but Liverpool have sourced better players than him in the past and will do so again.
YNWA
Follow me on twitter @petercwebster
Keep Reading

Liverpool: Like this team?