UFC 140 Results: 5 Fights We Want Tito Ortiz to Take Before He Retires
December 11, 2011
Tito Ortiz fights like a man who has bills.  Lots and lots of bills.  
Riffing Chael Sonnen and attempting to cash in on the wave of populism sweeping the country, Tito Ortiz has recently proclaimed himself "The People's Champion."  Though, what he is champion of remains a mystery. It's certainly not fighting, and the search for these "people" whom Tito champions is near to being called off. The fighter formerly known as the Huntington Beach Bad Boy continues to keep himself paid and on television.  
Ortiz, perhaps in anticipation of his loss to Nogueira, teased his next fight in an interview with Megan Olivi by suggesting a rubber match with Forrest Griffin before Little Nog even had a chance to leave him weeping in the center of the Octagon. One wonders if it was his ribs that had him tearing up or the realization that the sport has passed him by.
What Tito fails to understand is that there are no top 10 light heavyweights with anything to gain by fighting him. Tito, currently sitting at No. 19 in the Fight Matrix light heavyweight rankings, stands between no one and a title shot which is the goal of top 10 fighters.
It is time to have a serious discussion about where Tito Ortiz belongs in the rankings and the fights in which he should now be involved.
Alexandre Ferreira
Ferreira, a submission specialist from the Chute Box camp, rode a seven fight win streak into his Octagon debut back in November 2010.  He lost that fight to Vladimir Matyushenko, being hammered out in the first round with punches and elbows.
Ferreira has had a year to lick his wounds and to capitalize on the opportunities for improvement that V-Mat exposed.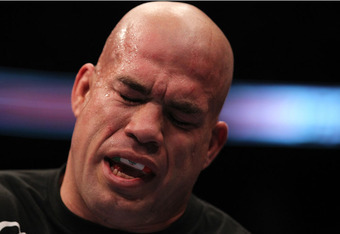 Ferreira, currently ranked 149th by Fight Matrix, holds a record of 18-6-0.  His wins read like a jiu jitsu training calendar: kimuras and guillotines; Achilles locks and kneebars; rear naked chokes and arm bars.
Tito would find a willing ground opponent and Ferriera would have to raise his stand-up game.  
This is a good fight for both men.
Karlos "The Terminator" Vemola
The same night that Alexandre Ferreira was eating Matyushenko's first round elbows, Karlos Vemola was serving them up to Seth Petruzelli.  
Vemola first entered the Octagon at UFC 116, dropping a unanimous decision to Jon Madsen.  
Vemola, currently Fight Matrix's No. 124 light heavyweight, sprang back with his win over Petruzelli, only to be defeated again by Ronny Markes at UFC Live 5.  
Vemola has serious punching power. His fastest knockout came in five seconds over Bill Georgitsis and Peter Yendell lasted 49 seconds. Vemola also has a solid rear naked choke that he's locked up to finish four other opponents.
Dangerous power and what appears to be a limited but effective ground game make for an interesting matchup with Tito.  
Fans might also get a photo as satisfying as the Dan Henderson/Michael Bisping knockout from this fight.
Ricardo Romero
Ricardo Romero, like Karlos Vemola, made his UFC debut at UFC 116 in the summer of 2010.  
Unlike Vemola, who lost his bid to Jon Madsen, Romero came out on top in his premier to the big stage. Romero tapped Seth Petruzelli with an armbar, the same Petruzelli Vemola would knock out at UFC 122 later that year.
Romero has dropped two losses in row since then, getting knocked out by Kyle Kingsbury and James Te Huna.
Put this man against a legend like Tito, giving him a chance to make a name for himself. Then tell him his back is against the wall because he has lost his last two. 
Make or break fights often result in great fights.
Matt Lucas
Matt Lucas, the fighter (not the actor who played Tweetledee in Alice in Wonderland), punches very hard. Seven wins from the Arizona slugger's 14-3 record are from knockouts and one of his three submission wins is from punches.
Lucas lost a majority decision to Aaron Rosa on the first UFC on Fox card, but was riding a five fight win streak coming into that fight with four of those victories coming in the very first round.
The chance to knockout Tito Ortiz would have Lucas swinging for the fences. With luck, he will land.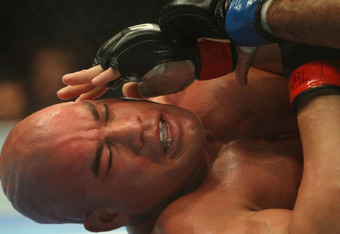 Fabio Maldonado
Prior to his loss to Kyle Kingsbury (a man who also beat Ricardo Romero), Fabio Maldanado was on an eleven-fight win streak. He finished all but one of those fights and all the finishes came in the first or second round. His finishes were largely due to strikes with two submissions peppered on for flavor.
Tito would represent a big step up in competition for Maldanado, currently scheduled to fight Stanislov Nedkov at UFC 142 in January of 2012.
Kyle Kingsbury
Kyle Kingsbury has beaten two of the men on this list and, at No. 56, is ranked much higher on the Fight Matrix light heavyweight rankings than all of the rest.  
Kyle was recently out-positioned at UFC 139 by Cesar Gracie jiu jitsu black belt Stephen Bonnar. Prior to that, Kingsbury had racked up four UFC victories.
He hails from the prestigious American Kickboxing Academy, where he trains with the likes of Jon Fitch, Josh Koscheck and Cain Velasquez.
He has an 11-3 record and would test Tito's wrestling.
Here then, are five fights that actually make sense for Tito Ortiz, fights that will allow him to contribute to the organization by acting as a gatekeeper to the division's middle ranks, fights that are appropriate to his skill level, fights that would keep him buried on the undercard and, thankfully, fights that would keep him from not doing much press.