Charlie Weis: Twitter Reacts to KU's Stunning Hiring
December 8, 2011
Al Messerschmidt/Getty Images
In late November, Kansas fired Turner Gill as its head football coach. Seeing as how the Jayhawks lost 10 games in a row to finish the 2011 season under Gill's watching, his firing did not come as much of a surprise.
Gill's replacement, however, is a surprise. Via Kansas' official Twitter feed, here's the latest:
You heard it here first, folks. Charlie Weis, the former Notre Dame head coach and current Florida Gators offensive coordinator, is going to be the new head coach of the Jayhawks. 
It's an impressive hire for Kansas. Its football program has fallen on hard times, but Weis is a guy who should be able to revive it. At the very least, he's a coach with a big name who will help attract top-flight talent.
When something big like this happens, there's only one place to go to get the best reactions.
To the Twitterverse!
As is usually the case when anything happens, there are a lot of people who are reacting negatively to Weis' move to Kansas. Many are pointing out that he failed at Notre Dame with top-flight talent, so why should he be any better at Kansas?
A guy who goes by the handle "Jayhawk Jack" put it nicely: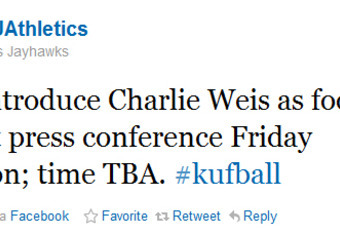 This fan agrees: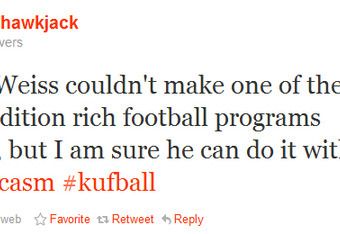 And one more for good measure: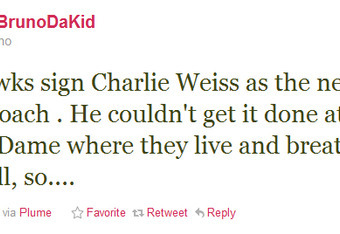 There is also a negative reaction coming from Florida fans, who feel cheated that Weis is leaving after just one year on the job. It wasn't even a very good year for the Gators offense, as it finished the season 72nd in the nation in scoring with an average of 25.6 points scored per game.
This guy didn't mind pointing that out: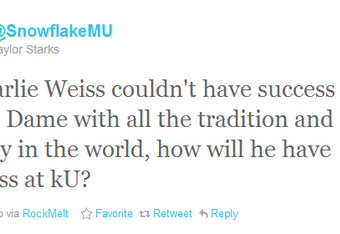 The hashtag says it all in this guy's tweet: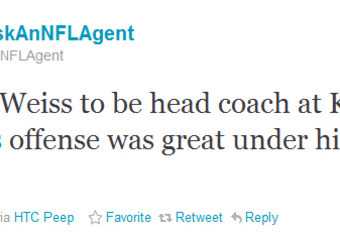 This fan sounds like she feels downright betrayed by Weis' departure: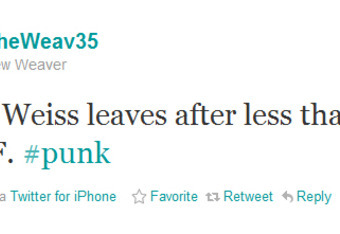 Before you ask, the answer is yes. People are tossing fat jokes around. That was to be expected, of course, as it wasn't that long ago that Mark Mangino was roaming the Kansas sideline.
I'm only going to give you one example, and it's a particularly mean one: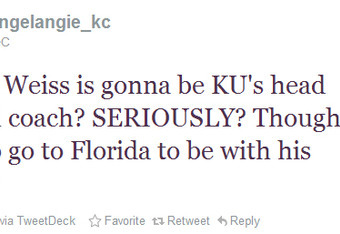 Luckily, at least one guy is defending Weis, and he brings up a pretty good point: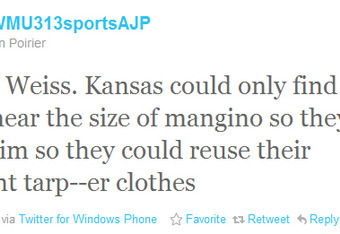 So is anybody reacting positively to Weis' hiring? From the look of things, some people are pissed and others are just plain annoyed.
Actually, there is at least one guy who is a fan of Weis' hiring. He expressed his satisfaction very simply: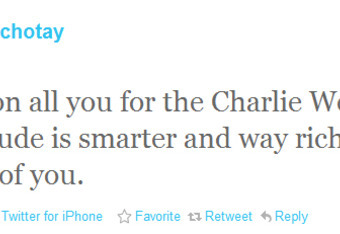 Couldn't have said it better myself. Like it or not, Weis' hiring at Kansas means that the football program has entered a new era. All Kansas can do is hope for the best.
If there is a bright side, it's that Weis hasn't yet shown his best as a head coach. After his stint at Notre Dame, things can only get better.
Hopefully.
Plenty more where these tweets came from, folks. Check back here for more whenever you get a chance.