NBA Free Agents 2011: Spurs Banking on Caron Butler's Love of W's over Millions
December 8, 2011
Chris Chambers/Getty Images
The San Antonio Spurs didn't get this far by being idiots. That is the thinking as they kick Richard Jefferson to the curb. 
There is nothing but confidence that the Spurs have planned out every scenario ahead of time before they said sayonara to their man at the 3-spot. 
It seems there are two very good options that would be great for the Spurs in their own way floating around. Caron Butler is option No. 1, but his decision for San Antonio will have to be based on contending for a title and not how much money he can make in the next few years. 
ESPN's Chris Broussard via his twitter, posted this about Butler and his options.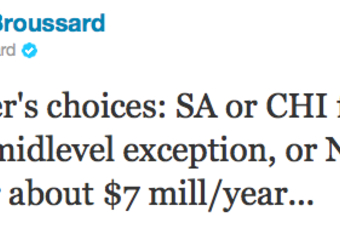 That choice is about as plain as it gets. You either play for a team that has a real shot of contending, or you chase the money. You rarely get something as cut and dry, but there it is. 
But one has a hard time digesting that the Spurs would put all their small forward eggs in the Butler basket. Where would they go if the almighty dollar comes calling louder?
Instead of Butler and his slashing and scoring, they may in fact go after Shane Battier and his intangibles and defense. 
Hoopsworld reporter Alex Kennedy tweeted this on Wednesday night.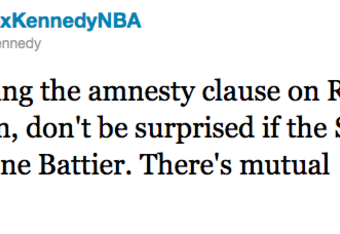 Battier would be a great fit but in no way makes this team any younger. The knock on the Spurs is they are getting older by the second and at some point have to get much more youthful in their starting rotation. 
That being said, Battier is a fine Plan B. He is unselfish and a blessing on the defensive end. Butler still remains the man they are crossing their fingers takes the bait of wins and success. We all know that is not how these tales end though.