GSP Injury: Who Should Take Carlos Condit's Place Against Josh Koscheck?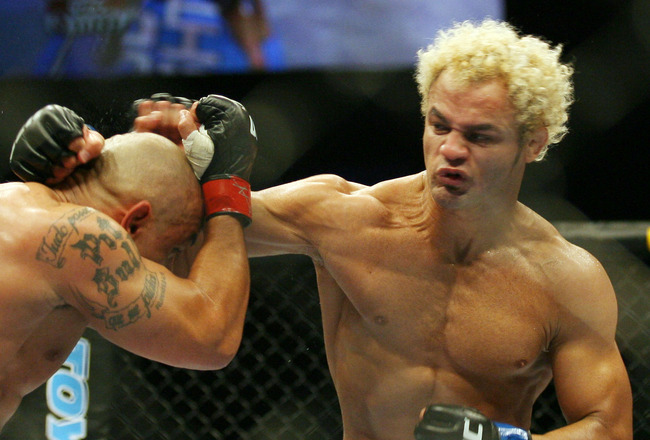 Tasos Katopodis/Getty Images
With recent news that UFC welterweight champion Georges St-Pierre has torn his ACL and will be out of the cage for 10 months, a recent bout between Josh Koscheck and Carlos Condit has been scrapped for UFC 143 in February.
Condit will now face Nick Diaz for the interim title, but where does that leave Koscheck?
The 34-year-old recently came back from an extensive break from fighting to beat Hall of Famer Matt Hughes at UFC 135, and that victory followed a loss to St-Pierre last December.
With most of the welterweight contenders busy with upcoming bouts, there aren't too many available whom Koscheck could face if he is to remain in the division.
For a fighter who doesn't like to take too long off between fights, these are three possible opponents he can face at welterweight.
No. 3: B.J. Penn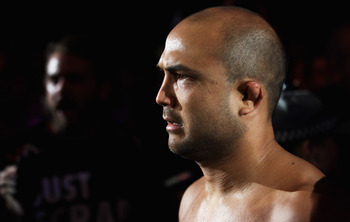 Mark Kolbe/Getty Images
UFC matchmaker Joe Silva usually doesn't match up winners against losers, but in the case of former two-division champion B.J. Penn, any fight he is in will be a tough one for his opponent, as well as an exciting one.
Penn is 1-3-1 in his last five bouts, but they all came against elite opponents in Nick Diaz, Matt Hughes, Frankie Edgar and Jon Fitch.
Penn still remains a top-10 welterweight in the division, and his last win came against the same man—Hughes—whom Koscheck just defeated.
Their styles match up well, and it's a fight that either guy could win. The only question is if Penn will take it as soon as February? Silva probably wouldn't have to ask him twice to know.
No. 2: Thiago Alves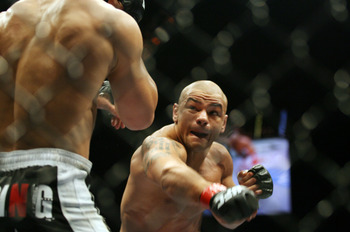 Tasos Katopodis/Getty Images
Since defeating Koscheck at UFC 90, Thiago Alves hasn't exactly had the best luck in capitalizing on his biggest victory that earned him a title shot against St-Pierre at UFC 100.
Rematches are something the UFC can lean toward when it comes to replacing injured fighters, and their first fight was competitive enough that the same result is unlikely.
Alves recently stopped the undefeated Papy Abedi at UFC 138. That win helped him rebound from a loss to Rick Story, which was one of three losses in his last five fights.
This is a fight Koscheck would easily accept if it was given to him, and at least he will have longer than a week to prepare for it.
No. 1: Martin Kampmann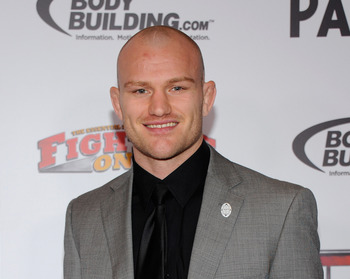 Ethan Miller/Getty Images
Martin Kampmann hasn't always had the the judges on his side when it comes to winning close fights, but he very well could be sitting on a six-fight win streak at the moment had his decision losses versus Diego Sanchez and Jake Shields gone his way.
With wins over Rick Story, Paulo Thiago, Carlos Condit and Jacob Volkmann under his belt, Kampmann can make the claim that he is quickly becoming a top contender in the division.
Koscheck would be his toughest opponent so far at welterweight, and it's a good time to take that step up Kampmann needs to get into the title picture.
Keep Reading