Washington Huskies to the Alamo Bowl: A Guide to the Matchup vs. Baylor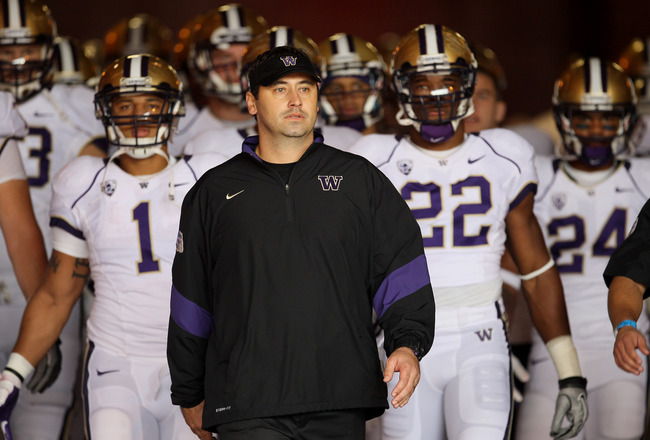 Stephen Dunn/Getty Images
Well, the Dawgs have done it—a second bowl appearance with head coach Steve Sarkisian at the helm, steadily steering the Huskies back to their former glory.
But what the Dawgs have accomplished is more than just a bowl bid, they've gained back the confidence in themselves that was in question after the loss of golden boy Jake Locker.
But this Bowl isn't going to be a walk in the park. Baylor is packing heat and the Dawgs need to stay on their toes.
Here is a little guide to their matchup on the 29th.
The Bowl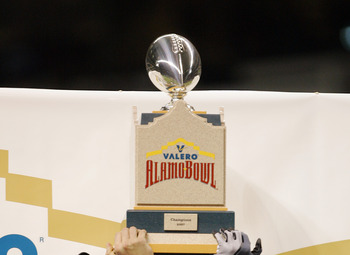 Brian Bahr/Getty Images
The saying in San Antonio, Texas has been "Remember the Alamo," and with the way these offenses can put up points, fans won't be able to forget this offensive onslaught.
The big game is slated to be on December 29th at 9pm ET.
And with a $6.35 million dollar payout, both teams will pull out all the stops.
With ESPN viewers watching, these teams are definitely in the Bowl spotlight.
Washington's Strength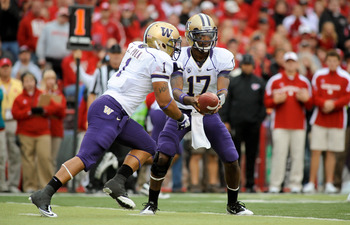 Eric Francis/Getty Images
Lets face it, the Huskies will have to rely on their explosive offense to try and win this bowl game.
Led by QB Keith Price and his 29 touchdown passes, Washington averaged more than 31 points per game.
But perhaps more importantly, Price will be handing the ball off to running back Chris Polk. Polk and his 1,341 rushing yards guarantee that Washington can strike quickly through the air or on the ground.
Baylor's Strength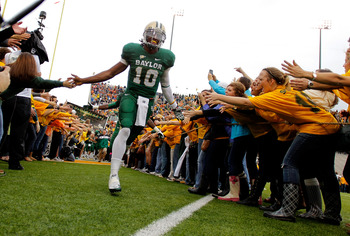 Sarah Glenn/Getty Images
Washington's offense might be good, but Baylor's is downright scary—the Bears average an NCAA best of 571 yards per game and more than 43 points.
Potential Heisman winner QB Robert Griffin III has had one of the greatest seasons in recent history, and running back Terrance Ganaway can't be dismissed as his 1,347 and 16 touchdowns help keep the focus off of Griffin.
Washington's Weaknesses
Stephen Dunn/Getty Images
While the Huskies' offense can win them games, their defense certainly can lose them.
Their NCAA rankings for total defense (94th) and points allowed (98th) reveal a team that is comfortable playing in high-scoring games.
Baylor's Weaknesses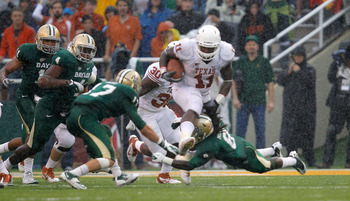 Sarah Glenn/Getty Images
If Washington's defense is bad, Baylor's is horrific—they rank 114th in total defense and 109th in points allowed.
It's appropriate that this bowl game is played in San Antonio because there will definitely be a shootout, or quite possibly a massacre.
How Washington Got Here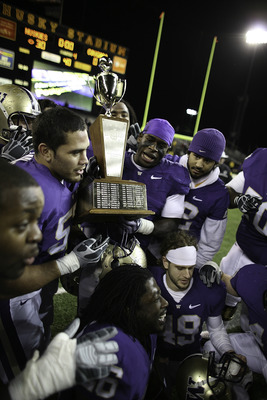 Otto Greule Jr/Getty Images
The Huskies got off to a fast start in the Pac-12, but hit a few speed bumps down the stretch and needed a 38-21 Apple Cup win over rival Washington State to clinch the Alamo Bowl bid.
Hampered by injuries late in the year, including QB Keith Price, Washington seems to have righted the ship.
How Baylor Got Here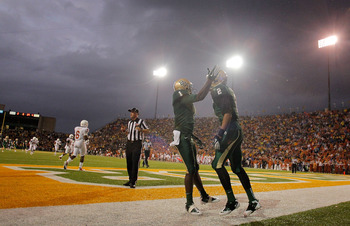 Sarah Glenn/Getty Images
After back-to-back blowout losses to Texas A&M and Oklahoma State, Baylor kicked it into high gear by winning their last five games, averaging 45 points per game in those wins.
Their 48-24 win over Texas secured the Bears' spot in their home state bowl game.
Huskies' Key Player: LB Cort Dennison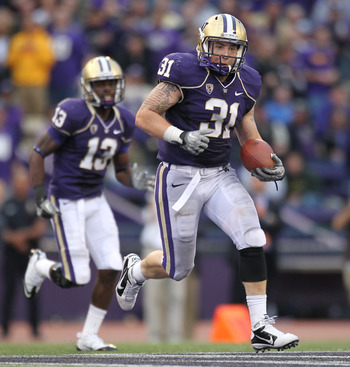 Otto Greule Jr/Getty Images
LB Cort Dennison might have to be peeled off the turf after the game—he should be spending most of the game tackling Baylor RB Terrance Ganaway and possibly spying QB Robert Griffin III.
Dennison has had a solid season despite a Huskies defense that has not. His defense could be the key to a Washington victory.
Bears' Key Player: QB Robert Griffin III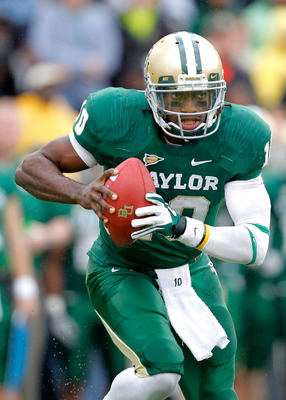 Sarah Glenn/Getty Images
Come on now, did you think I would choose any other player?
QB Robert Griffin III not only can beat you through the air, throwing for almost 4,000 yards and 36 touchdowns, but has also rushed for 644 yards and nine touchdowns.
The Alamo Bowl could be Griffin's last roundup before declaring for the NFL draft.
Prediction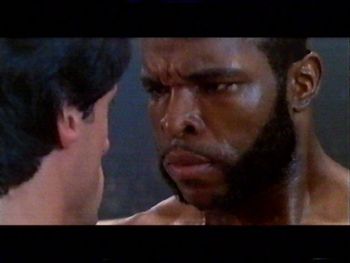 Pain!
The Alamo has the potential to be the highest-scoring bowl game of the season—it might come down to which defense can hold their opponents to a field goal instead of a touchdown.
Last year, Husky head coach Steve Sarkisian gave Washington fans a reason to believe in the underdawg when they shocked heavily-favored Nebraska in the Holiday Bowl…Could this be a repeat?
Unfortunately, the stars shine brighter in Texas, and Griffin will lead Baylor to a 49-35 victory.
Keep Reading

Washington Huskies Football: Like this team?