20 NHL Personalities and Their Muppet Counterparts
While NHL players continue to battle it out on the ice this weekend, the Muppets are wrapped up in a box office scrap of their own with some other blockbuster titles.
The new Muppets movie is sure to make plenty of money, given some of the great characters they have produced over the years.
Let's take a look at some NHL figures and their Muppet counterparts.
Nicklas Lidstrom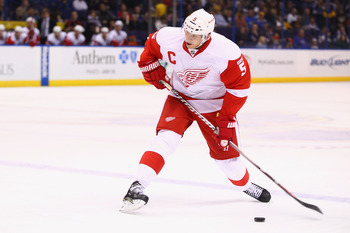 Dilip Vishwanat/Getty Images
Rowlf the Dog
Rowlf the Dog is considered to be one of the most well-rounded Muppet characters. Nicklas Lidstrom is considered an incredibly well-rounded defender in the NHL.
Henrik Lundqvist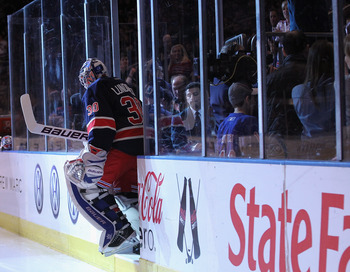 Bruce Bennett/Getty Images
The Swedish Chef
The Swedish Chef is both Swedish and entertaining. Henrik Lundqvist also exhibits those qualities.
Paul Holmgren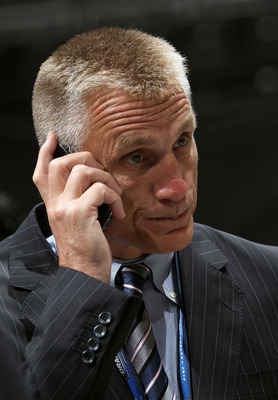 Bruce Bennett/Getty Images
Dr. Honeydew
Dr. Honeydew has a large amount of experiments that go awry. The same can be said about Flyers general manager Paul Holmgren.
Peter Laviolette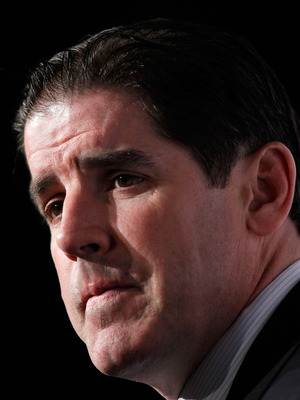 Kevin C. Cox/Getty Images
Beaker
Beaker is Dr. Honeydew's sidekick, accompanying him in the failed experiments. Laviolette is not without blame for some of the Flyers' blunders over the past few seasons.
Brian Burke
Bruce Bennett/Getty Images
Mr. Momo
Mr. Momo has a toy mouse and he is always trying to surround it with more friends. Brian Burke's toy mouse is Phil Kessel, and he has been trying to put talent around him for years.
Brad Marchand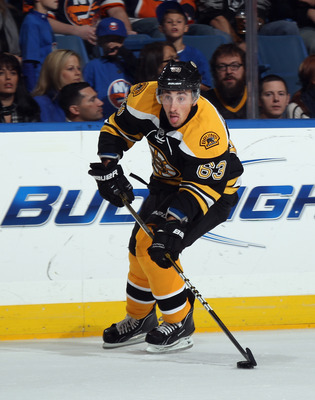 Bruce Bennett/Getty Images
Wembley Fraggle
Wembley Fraggle has more energy than he knows what to do with most of the time. Fortunately, the Bruins know just what to do with all of Brad Marchand's energy.
Mike Milbury and Don Cherry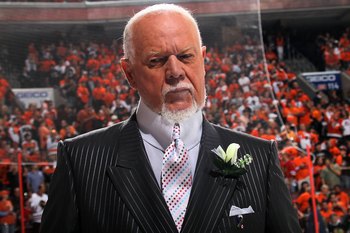 Bruce Bennett/Getty Images
Statler and Waldorf
Statler and Waldorf can always be found in the balcony heckling the Muppets. Isn't that essentially what the talking heads of the media are doing on a nightly basis?
Chris Neil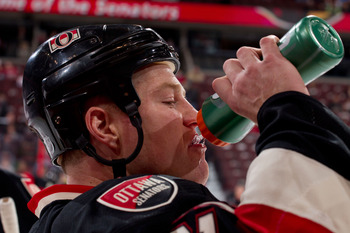 Jana Chytilova/Freestyle Photo/Getty Images
Crazy Harry
Crazy Harry simply likes to blows things up. Chris Neil does the hockey version of that by piling up penalty minutes.
New Jersey Devils Penalty Kill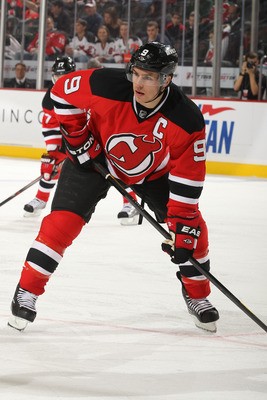 Al Bello/Getty Images
The Frosty Four
The Frosty Four is the name of a quartet that appears in a few Muppets episodes, but it would also be a great nickname for New Jersey's excellent penalty kill.
Scott Hartnell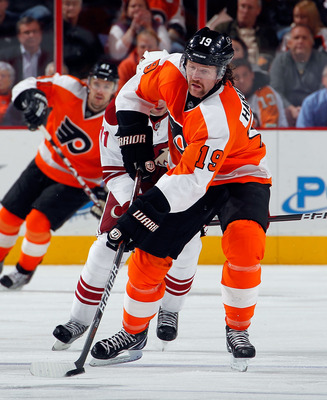 Paul Bereswill/Getty Images
Sweetums
Sweetums is big and hairy. See Scott Hartnell.
Roberto Luongo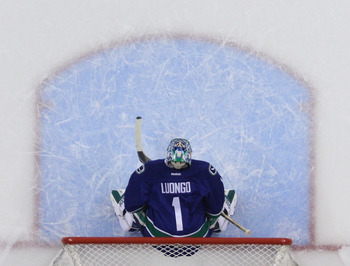 Derek Leung/Getty Images
Link Hogthrob
Link Hogthrob is described as a pompous Muppet. That's one of many ways one could describe Vancouver Canucks goaltender Roberto Luongo.
John Tortorella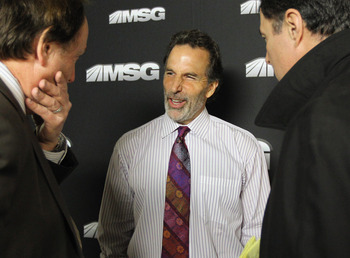 Bruce Bennett/Getty Images
Rizzo the Rat
Rizzo the Rat is a sarcastic New York character, which is the perfect way to describe the coach of the New York Rangers.
Martin Brodeur
Al Bello/Getty Images
Root
"Burnt out" is the first thing that comes to mind when describing Martin Brodeur at this stage in his career. Root was the burnt-out musician of the Muppets.
Nashville's Top Line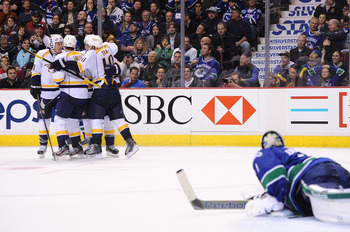 Derek Leung/Getty Images
The Benedictine Monkees
The Benedictine Monkees weren't quite good enough for Lollapalooza, so they had to settle for Lollapalosers. The Nashville Predators top line isn't quite good enough to headline many NHL teams, but they get to be the first line of the Predators.
Zdeno Chara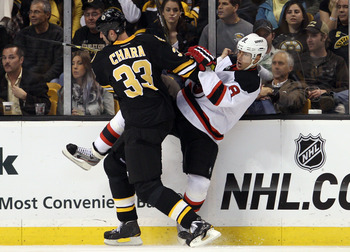 Elsa/Getty Images
Animal
This one is self-explanatory, isn't it?
Hal Gill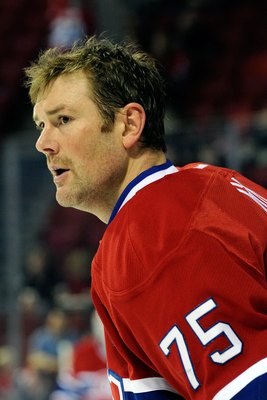 Richard Wolowicz/Getty Images
Beauregard
Beauregard is big and strong with a big heat, but tends to be a bit clumsy. That's a close enough match to Hal Gill, who has size but not a ton of skill.
Jason Spezza
Fozzie Bear
Fozzie Bear is usually the only one who finds his jokes funny. The only reason Jason Spezza is funny is because of the laugh he lets out after his jokes.
Alexander Semin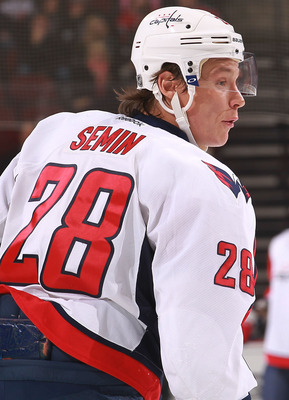 Nick Laham/Getty Images
Gonzo the Great
Gonzo the Great thinks all of the stunts he performs are works of art. Does that remind you of a certain Russian dangler?
Alexander Ovechkin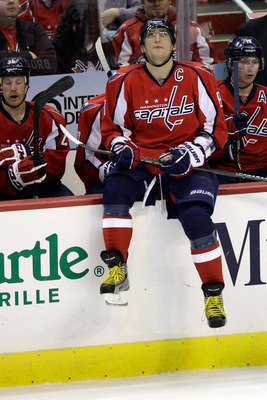 Rob Carr/Getty Images
Miss Piggy
No, I am not saying that Ovechkin is feminine, so relax. Miss Piggy is one of the brightest stars of the Muppets and arguably the most recognizable figure. Alexander Ovechkin fits that description as well.
Sidney Crosby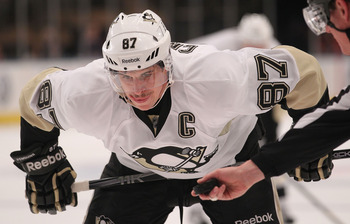 Nick Laham/Getty Images
Kermit the Frog
Kermit the Frog is the Muppets, and Sidney Crosby is the NHL. The Muppets don't function properly without Kermit, and while the NHL can clearly survive without Crosby, Sid the Kid brings something to the table that few people can in terms of star power.
Keep Reading