UGA Football: How to Jumpstart the 2012 Recruiting Class at the SEC Championship
December 2, 2011
Scott Cunningham/Getty Images
Before the 2011 season, many questions surrounded Coach Mark Richt and his Georgia football team.  Limping and crying off the field of the Liberty Bowl after a devastating loss to Central Florida, Bulldog fans were howling for the heads of Richt and maligned offensive coordinator Mike Bobo.  An offseason of attrition saw the departure of A.J. Green and Justin Houston to the NFL, and Brent Benedict, Washaun Ealy, A.J. Harmon, Nick Williams and Caleb King for other various reasons.
After starting the season 0-2 behind a lackluster performance against Boise State, and a self destructive three-point loss against conference rival South Carolina, Mark Richt rallied the troops and rattled off 10 consecutive wins to prove his doubters wrong and send the Bulldogs to their first SEC championship game since 2005.
Along the way, Richt met with more adversity, but stayed the course and delivered for the Bulldog faithful.  After losing starting linebacker and defensive centerpiece Alec Ogletree in the Boise State game, defensive coordinator Todd Grantham dialed up his defense.  Bobo lost running back Richard Samuel in the Florida game, so he increased the workload for backs Isaiah Crowell, Carlton Thomas and Ken Malcome.  All three failed a drug test, and were promptly suspended.  Walk-on Brandon Harton entered the fray, ad the offense didn't miss a beat.  Georgia's players rallied around their coach, and the SEC Championship game is their reward.
Many writers have been unimpressed with the commitments for the UGA football team in 2012 thus far, according the UGA recruiting columnist Michael Carvell of the Atlanta Journal-Constitution.  Georgia has work to do to back up last year's touted "Dream Team" recruiting class, which Rivals.com rated No. 5 overall among FBS teams. 
Most recruits were wary to commit too early to the 'Dawgs due to the tenuous hold that their coaching staff had on their jobs.  This sentiment should be put aside now that Coach Richt and his staff seem to have a firm grasp on their jobs.  At a recent press conference, UGA President Michael Adams joked that he "wouldn't be surprised to have him back next year," and hinted that he would lock Richt in for the next four to five years.
This stability is huge for recruiting, but the SEC Championship could have a further impact.  With their collective minds at ease, recruits can now focus on next year's Georgia team, and where they may fit into it.
What if Isaiah Crowell, banged-up all season, goes down early in the game and doesn't return?  What if Georgia's running game becomes stagnant, and the Bulldogs fall to LSU because they can't effectively run the football?  Keith Marshall, the nation's top running back prospect, may be interested. 
Just because Crowell has established himself has the team's starting running back doesn't mean that there isn't room for Marshall in the backfield.  Maybe that will make his decision between UGA and Clemson easier when he announces his commitment on Dec. 6.
What if LSU defensive backs Morris Claiborne and Tyrann Mathieu neutralize Georgia wide receivers Malcolm Mitchell, Michael Bennett and Tavarres King?  Junior college transfer Cordarelle Patterson may take note, and picture himself hitting a big play on a legendary LSU defense.  If we are lucky, he may just want to win football games, and use this as his deciding factor when choosing between the Big Orange of Tennessee and the Red and Black.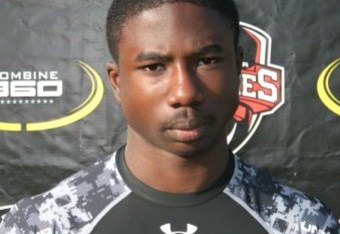 What if Georgia's defense performs as advertised, but gets worn down by a physically dominant LSU running game?  Depth on defense will certainly play a factor in this game, and touted DE Jordan Jenkins might choose to add to Georgia's depth over that of Alabama and Florida.  Linebacker Josh Clemons might see a better opportunity for immediate playing time than at LSU, and pick the 'Dawgs over the Tigers.  Maybe linebackers Dillon Lee and Markuss Eligwe renege on their commitments to Alabama and Florida State, and picture themselves as the missing piece that could vault a 7th ranked total defense to No. 1.
How about coaching stability?  Would Jenkins, Lee and 'Bama recruit and defensive tackle Dalvin Tomlinson rather play at Georgia, where defensive coordinator Todd Grantham is virtually guaranteed to remain for the next three to four years? 
Or, would they rather take their chances at 'Bama, where DC Kirby Smart has been named a front runner for the Ole Miss head coaching job?  They may make it to an SEC Championship game at Alabama, but odds are, it won't be under Kirby Smart.
The most likely scenario in the SEC Championship game is that Georgia loses to LSU by two touchdowns.  That may not be a bad thing, if you consider the points above.  But, if Georgia keeps it close, any of these players may see themselves as the missing link to a title run in 2012.
If Georgia should triumph, that could unlock a world of potential as well.  Just imagine how good this team could be with these recruits.
Obviously, the worst case scenario is if Georgia gets blown out and embarrassed on their back porch in the Georgia Dome.  Questions could arise about coaching competence once again.  But, even in this worse case scenario, Coach Richt and his team could find a silver lining.  These recruits could be the key that unlocks the potential for this football program and sends a statement to the SEC that these Bulldogs are a team to be reckoned with in 2012 and beyond.
I, along with many other Bulldog fans, look to this SEC title game as a true yardstick for where this team, and this program, will measure in its development.  After this test, the UGA football program and its fan base will have a better understanding of where it truly is.  On Dec. 10, the recruiting season for the 2012 Georgia Bulldogs will be in full swing.  But make no mistake about it, Bulldog fans.  The recruiting battle begins on Saturday, Dec. 5 in the Georgia Dome.