Chelsea Transfer Talk: Fernando Torres and 5 Players Blues Must Send Packing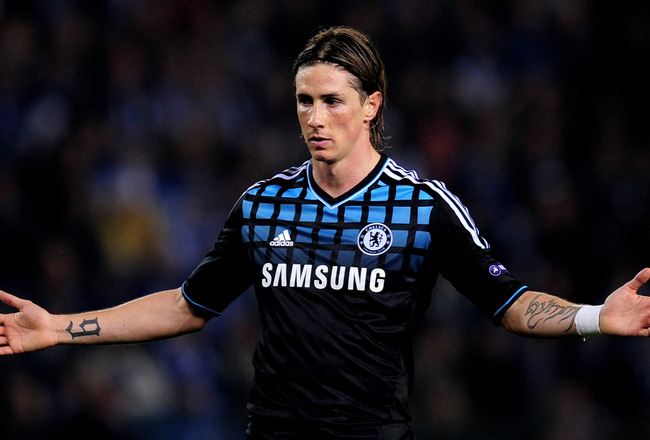 What...me?
Jamie McDonald/Getty Images
Chelsea need to sort themselves out. The Premier League and Champions League are slipping away from them. To make sure they don't fall too far behind, they need to send these stars packing.
A new manager, with a different style of play has shaken things up at Chelsea. The former Premier League champions are in danger of falling too far behind early leaders Manchester City and worse still, falling out of the Champions League.
Something needs to be done, and quickly.
5. John Terry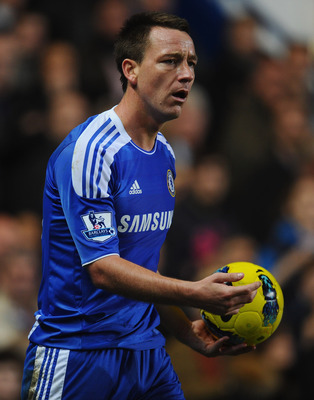 Mike Hewitt/Getty Images
John Terry needs to go. If Chelsea are serious about challenging for the Premier League and Champions League, then he should be first out of the door.
Terry is a club legend on the field, but off it, he has been less than perfect, and it has started spilling over onto the playing field. We all know about the Wayne Bridge scenario, and now Terry is involved with a police investigation into racism.
His behaviour is bringing a lot of unwanted attention the way of Chelsea, and it's hardly like his performances on the field are worth the negative attention.
Best thing Chelsea can do is get rid of John Terry and play with David Luiz and Alex at the back.
4. Didier Drogba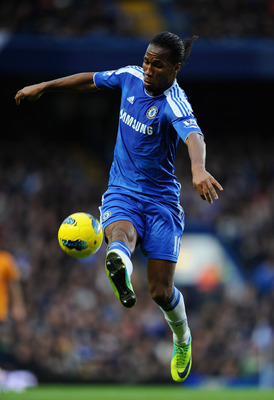 Mike Hewitt/Getty Images
At 33, Didier Drogba is past his best. He no longer gives Chelsea the goals they need, and he is causing more trouble than he is worth.
Getting rid of Drogba, which looks highly likely, will take away an outspoken and petulant player, bringing down the average age of the Chelsea strike force.
I'm even going to be bold enough to suggest getting rid of Drogba will help Torres settle at the club.
3. Frank Lampard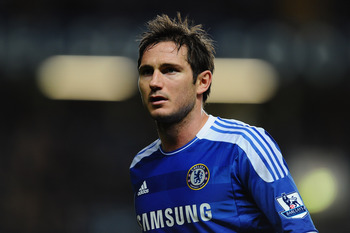 Mike Hewitt/Getty Images
Frank Lampard is another Chelsea legend. Along with John Terry, he has helped provide an English spine to an international squad.
But unfortunately for Lampard, he is not what Chelsea need right now. With a new, young manager, trying to put his own stamp on a squad, Lampard falls in the same category as Terry and Didier Drogba.
Old and not good enough.
The trio will do a solid enough job for Chelsea, even in their 30s, but that isn't enough. Once you turn 30, you need to prove yourself every week. You need to be better than the youngsters coming through.
Sadly for Chelsea, and England, Lampard is no longer good enough to win the Premier League.
2. Florent Malouda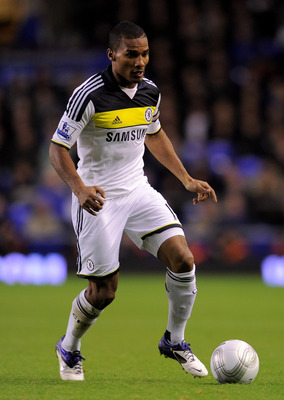 Michael Regan/Getty Images
Florent Malouda is gradually proving to the world he isn't good enough for Chelsea.
The French winger had a great spell last season, but that's all it was, a great spell. Chelsea need to get rid of his wasteful play and poor back-tracking if they are to pull themselves out of this losing streak and challenge the best.
1. Fernando Torres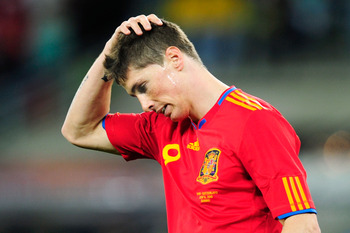 Jamie McDonald/Getty Images
Fernando Torres is the No. 1 player Chelsea need to send packing if they are to challenge for the Champions League and the Premier League.
Unlike the others in this list though, he shouldn't be sent away for good.
Torres needs help from Chelsea. He is missing something, and Chelsea need to help him find it.
A transfer or loan deal away from Chelsea, is not going to be the answer. Torres needs to be nurtured, send to a psychologist, do some intensive training. Perhaps the opposite is needed, maybe a holiday.
Whatever it is Torres needs, Chelsea need to get him it right now. With Torres playing at his best and a new look team without the four I have already mentioned, Chelsea will be a force once again.
Keep Reading

Chelsea: Like this team?