Jim Boeheim: Syracuse Coach Won't Back Down from Criticism Amid Scandal
November 30, 2011
Patrick McDermott/Getty Images
Syracuse basketball coach Jim Boeheim held a press conference on Tuesday and would not back down from criticism amid the scandal involving his former assistant Bernie Fine.
Pete Thamel of the New York Times tweeted the following quote from Boeheim from the conference where he expressed that this is not about him.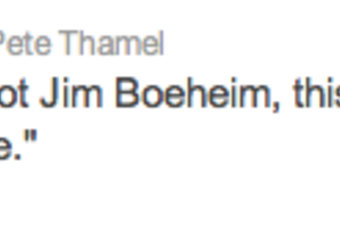 He is wrong here. What happens in the basketball program, whether the matter concerns a player or a coach is an issue for Boeheim. He is the face of the program, a national championship winning coach who has sent players such as Carmelo Anthony to the NBA.
The coach also mentioned how he cannot control what happens outside his program, including what happens with adults.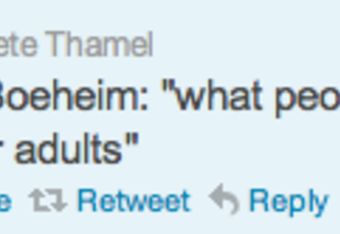 He probably does have little or no control of what his players or coaches do outside the program, he cannot be with everyone 24/7. Cannot argue with Boeheim here, he can only do so much to make sure the people in his program handle themselves the right way.
The tweet from Thamel that was particularly interesting was this: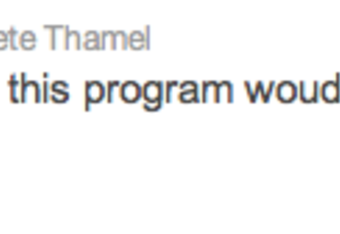 Well if the program would be fine, should Syracuse find a new coach to lead the basketball program?
Jim Boeheim is a tremendous coach, one of the best in the nation, but his handling of the situation has been poor. 
Several coaches have had success at Syracuse before Boeheim, and the university is well known as a basketball power.
If Boeheim were to leave in the near future, I don't believe Syracuse would become any worse of a program in terms of their on-court performance.
With questions surrounding his job and whether or not he is the right coach for the present, Syracuse chancellor Nancy Cantor gave Boeheim her backing on Tuesday, saying the following via Newsday:
"Coach Boeheim is our coach; he's getting the team ready tonight," Cantor said. "We're very pleased with what he said Sunday night, and we stand by it."
Whether or not Boeheim should remain as the coach of Syracuse basketball, one thing is clear, he seems unwilling to step down amid the ongoing investigation.