St. Louis Rams: 5 Keys To Beating the 49ers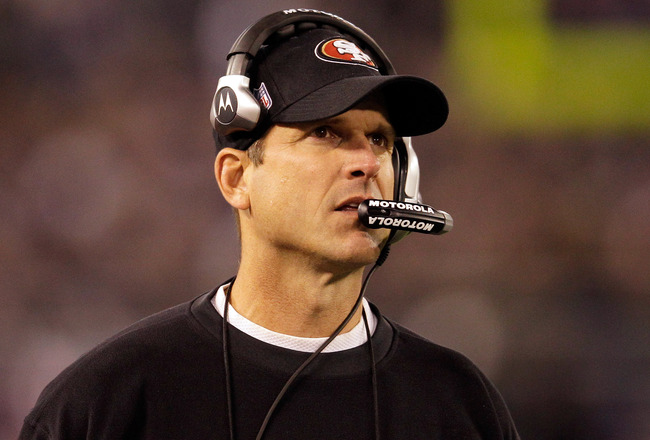 Rob Carr/Getty Images
This Sunday the 2-9 St. Louis Rams travel to San Francisco to play the surprising 9-2 49ers.
San Francisco has undergone an amazing transformation under first-year head coach Jim Harbaugh. Harbaugh has instilled a new "tough" physical attitude in one of the more underachieving teams in recent NFL seasons.
Rams fans have a right to be worried. This matchup could be a severe mismatch unless the Rams are able to execute in five areas.
Here's a look at this Sunday's NFC West contest.
1. Match the 49ers Physical Play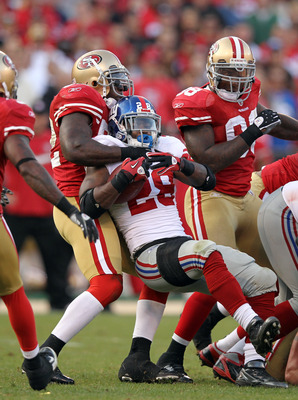 Ezra Shaw/Getty Images
San Francisco has many strengths that can be identified through statistical analysis. However, the one area that is unquantifiable and maybe the most important on Sunday is the 49ers' physicality.
Defensive players like Patrick Willis and NaVorro Bowman have an intimidating style that Steven Jackson and the offensive line must match. Players like Chris Long and James Laurinaitis on defense must match the offensive line aggressiveness of players such as Mike Iupati and Joe Staley.
The Rams must play a physical contest. If they don't they will be dominated by a suddenly confident and tough team.
2. Get Steven Jackson 25-Plus Carries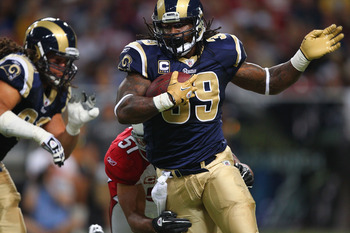 Dilip Vishwanat/Getty Images
Steven Jackson and the Rams offense were at their best during the three-game stretch against the Saints, Cardinals and Browns. The Rams went 2-1 during those games and Jackson was the main reason why.
In those games, Jackson averaged 27 carries for an average of 139 rushing yards per contest.
In the last two games, both Rams losses, Jackson has had 15 and 17 carries for 42 and 64 yards, respectively.
That's not enough. In order for the Rams to compete with the 49ers they must run the ball well and control the clock. Jackson may not get to 100 yards against the NFL's top-ranked rush defense, but by giving him 25-plus carries the Rams best utilize the weapons they have.
3. Don't Let RB Frank Gore Run Wild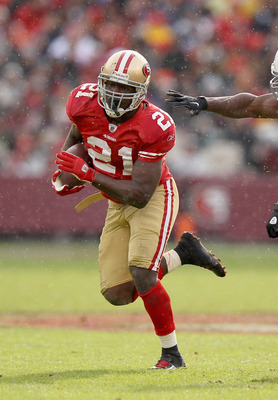 Ezra Shaw/Getty Images
The Rams have been miserable against the run all season long. They are far and away the worst rush defense in professional football yielding on average 152 yards per game.
Last week Arizona running back Beanie Wells shredded the Rams defense for a career-high 228 yards. That is ridiculous and scary considering most NFL pundits believe Gore to be better than Wells.
The Rams must contain Gore. We're not talking about limiting him to 50 yards, but by keeping him under 100 the Rams may be able to stay in the game.
4. Rattle Alex Smith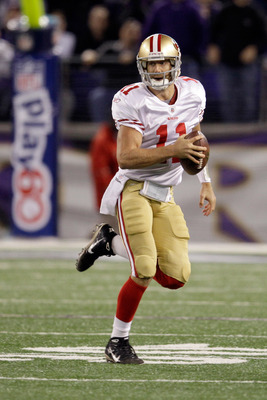 Rob Carr/Getty Images
Alex Smith has not yet earned the respect of most NFL fans or analysts. He hasn't produced over a long enough period of time to earn respect as a top-flight quarterback.
With that in mind Smith may be susceptible to problems and turnovers if the Rams can create pressure. Chris Long has played great all year, and with the emergence of Robert Quinn as a consistent performer, the Rams may have a chance to force Smith into some errant decisions on Sunday.
Creating turnovers and forcing Smith to make plays rather than Gore is vital if the Rams are to upset the NFC West leader.
5. Score Touchdowns in the Red Zone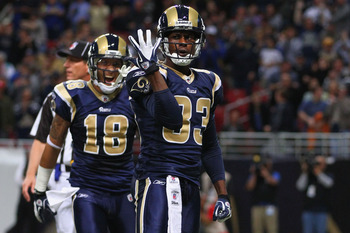 Dilip Vishwanat/Getty Images
The Rams must score touchdowns when they get in the red zone. They have to find a way. Field goals won't cut it against most teams let alone the 9-2 probable NFC West champ.
The Rams rank last in the NFL in touchdown production in the red zone at 37.5 percent. That's atrocious.
The Rams must find a way to create touchdowns once near the end zone. This is an area where the offensive line must do a better job of protecting Sam Bradford so he can better find Brandon Lloyd and company on Sunday.
The lack of production in the red zone has been demoralizing and must be better against the Niners.
Keep Reading

St. Louis Rams: Like this team?