MLB Free Agency 2012: Is Carlos Beltran Better off in the NL or AL?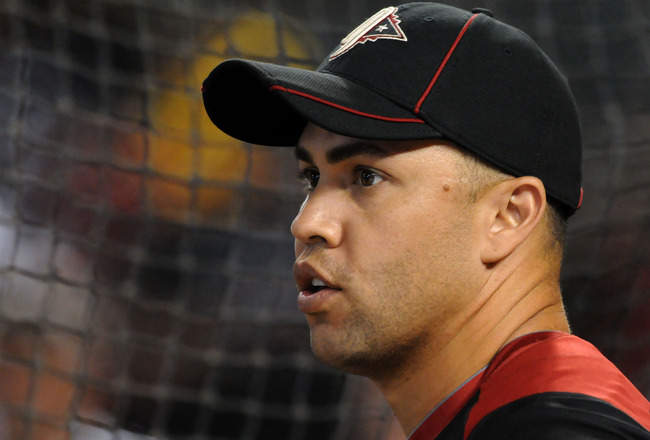 Norm Hall/Getty Images
Carlos Beltran is still up for grabs in the 2012 MLB free agency, and his next contract will likely be his last substantial deal as a big leaguer. He needs to identify the most ideal place to play the remainder of his career.
The six-time All-Star and three-time Gold Glover is past his prime, but he's still a valuable asset as a switch-hitter and dependable fielder. Is he durable enough to play in the National League? Which American League teams would be a good fit?
Let's take a look at Beltran's situation to see which league is best for him.
Spent Significant Time in Both Leagues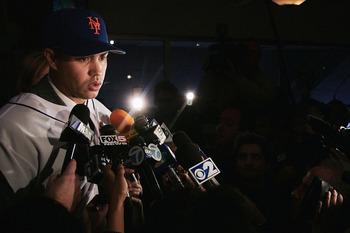 Al Bello/Getty Images
Carlos Beltran spent seven seasons in the AL with the Kansas City Royals to begin his career, and since then he's played ball in the NL, primarily with the New York Mets.
He rose to stardom upon his arrival in the majors, and the 1999 Rookie of the Year quickly established himself as one of the game's best five-tool players. During his prime, he was arguably the best all-around ballplayer on the planet.
Beltran's sustained versatility during his early years in Kansas City made NL GM's believe he would be a great long-term star in the National League. He turned out to be a great NL player from 2004-2011, at least when he was healthy enough to play.
Proved Himself in the NL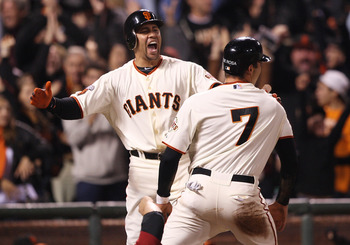 Tony Medina/Getty Images
Carlos Beltran's early-career AL success transferred over to the NL.
He had a phenomenal 2004 postseason with the Astros (Eight homers, 14 RBI in 12 games), he signed with the Mets. He looked like a bust after a lousy 2005 season, but then he reeled off three straight seasons of more than 110 RBI from 2006-2008. These productive years showed why the Mets' decided to invest so much money in him.
Beltran has shown he can play in both leagues, and he could be an effective ballplayer in either league. But which one is the best fit moving forward?
Gets on Base and Drives in Runs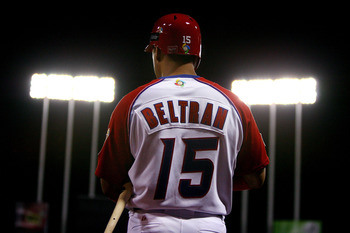 Al Bello/Getty Images
Beltran may not be the baserunner or fielder he once was, but he is still great at getting on base and driving in runs.
Throughout the majority of his career, he has been in the upper .300s in on-base percentage, and when he's surrounded by decent talent, his slugging numbers are sensational.
Beltran is an offensive weapon on any team. In relatively weak lineups with the Mets and Giants last season, he still managed to get a .385 on-base percentage, a .525 slugging percentage and he was second in the NL in doubles with 39.
But when he's in a strong lineup—such as the 2004 Astros or 2006 Mets—the results are explosive. He had career-best slugging marks at .559 and .594, and he crushed the ball in the playoffs both years.
Injury Issues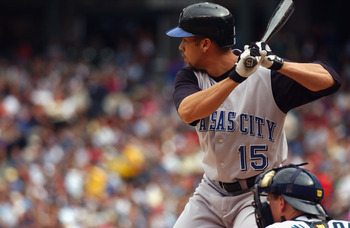 Otto Greule Jr/Getty Images
Beltran's injury history is the biggest eyesore on his resume and one of the main downsides of him potentially continuing in the NL.
Throughout the early parts of his career, he missed small chunks of time due to minor injuries or freak accidents such as a concussion, but recently his injuries have become a serious hindrance to his career.
From 2009 to 2011, Beltran missed 199 games, mostly due to knee surgery and ensuing complications. That's a lot of time to miss for a guy who was paid more than $19 million each of those seasons. Is it worth it for NL teams to put his body in the outfield everyday and risk injuring his knees?
Still a Decent Fielder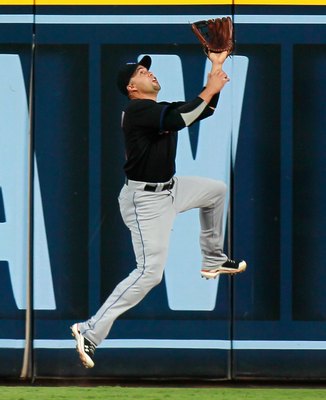 Kevin C. Cox/Getty Images
In his prime, Beltran was an elite center fielder for the Royals, Astros and Mets. His great range, play-making skills and arm earned him a trio of Gold Gloves for the Mets. However, his explosiveness and range have diminished a bit over the past couple years, and he is now a corner outfielder.
That doesn't mean he can't roam the outfield anymore. Sure, he doesn't have the tools to be a center fielder anymore, but he still has great skills, fielding percentage and respectable range.
NL teams shouldn't dismiss him based on fielding concerns. The issue is whether Beltran himself wants to deal with being an everyday fielder for the future.
But Can He Keep It Up?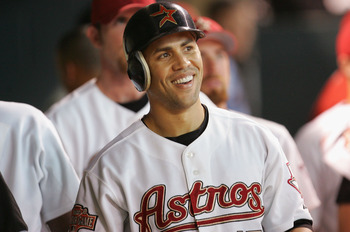 Ronald Martinez/Getty Images
Although Beltran is a worthy outfielder now and for the near future, he has to think about the back end of his upcoming contract. Will he be an effective everyday outfielder three-to-four years from now?
Beltran will turn 35 this season, and his new contract will likely take him into 2014 or beyond.
Phasing into a part-time fielding role has to be something he will consider. There are plenty of options for him to use his bat in the American League as a part-time DH and part-time outfielder.
Beltran's heart probably wants him to continue as a multi-dimensional player, but his knees wince at the thought of him signing long-term in the NL.
NL Teams That Fit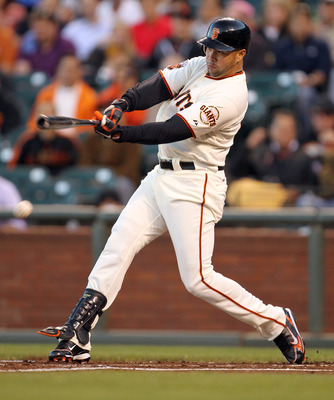 Ezra Shaw/Getty Images
Beltran's most prominent NL suitor will probably be the Giants. San Francisco would do well to retain him; they need his bat in the lineup, and they already know that he can succeed in San Francisco. His RBI numbers weren't phenomenal during his time there, but he batted .323 and eventually got in a rhythm.
A big-market team that could make an attractive offer to Beltran would be the Chicago Cubs. They have the resources and the motivation to make a playoff run, and they are thin in the outfield. Signing Prince Fielder or Albert Pujols might squash this option, but he's definitely on their radar.
Other NL clubs that would be a good fit for Beltran include the San Diego Padres, Colorado Rockies and Pittsburgh Pirates. The Rockies could use an outfield upgrade, and he would put up great numbers in Denver.
AL Teams That Fit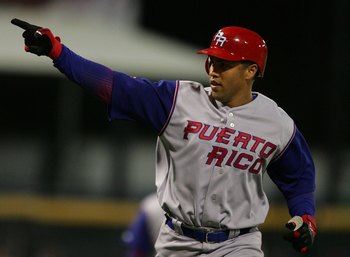 Al Bello/Getty Images
A handful of AL teams would love to add Beltran to their lineups. No, the New York Yankees won't likely come calling, but their AL East rivals in Beantown might be interested.
The Beltran-to-Boston signing depends on a couple of variables. It will only work if David Ortiz leaves town and Beltran is willing to DH most of the time. He is a much better all-around player than Ortiz and would be an upgrade in that sense. Jeff Chase does a great job of breaking down the Boston Scenario, showing how Beltran would give the Sox increased flexibility.
Besides the Red Sox, there are several AL teams in need of an outfielder or DH with Beltran's skill set, including the Baltimore Orioles, Oakland Athletics or AL Central clubs Cleveland and Detroit. All are losing sticks (like Vladimir Guerrero and Magglio Ordonez) to free agency.
Better off in AL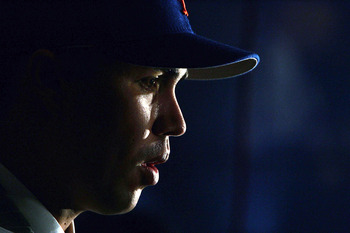 Al Bello/Getty Images
Like I said before, Beltran can play at a high level in either league for now. The Giants might be the favorite to sign him, but overall, he is better off finishing his career in the AL.
In the AL, he can play outfield and spend some time as a DH. He can DH as much as he needs or wants to. The decrease in outfield mileage might prolong his effectiveness at the plate compared to a continued NL career. Given his recent injury issues, this would be a wise choice.
Beltran has had some great times in the NL, but his best move is to the AL. It's a better fit for him and his potential teams.
Keep Reading