NBA Free Agents 2011: 5 Under-the-Radar Free Agents Who Will Make a Difference
November 27, 2011
Harry How/Getty Images
Most of the time it's the big-name free agents who get all the attention. Sometimes though, it's the role players who can make a big difference in free-agency market.
It's not to say these guys are the top free agents, or that they will be guaranteed to be big wherever they are, but these are players that will make a difference if they land in the right spot. 
Shannon Brown
Brown has some interesting strengths and weaknesses. He is amazingly athletic, but his ability to penetrate is well below what you would expect from a man with such extraordinary agility and leaping ability.
He only scored 21 percent of his points in the paint last year, and more than half of those were assisted. Essentially what that translates to is one time every three games, he got into the paint by himself and scored off the dribble.
On the other hand, he is able to defend very well. His synergy numbers were exceptional last year, giving up just .82 points per play on defense. He created 32 percent of his shots overall, meaning he is adept at creating shots off the dribble, just not so much in penetration. 
He also scored exceptionally well on cut plays, averaging 1.27 points.
In a system where defense is the primary focus, only average ball-handling is required of the shooting guard, and players who can create offense off the ball are at a premium, Brown could really be a difference maker, which is why Chicago is a potential landing spot.
If he goes there, he could really help.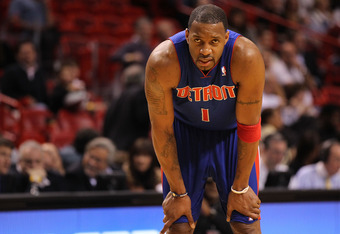 Mike Ehrmann/Getty Images
Tracy McGrady
McGrady was up and down last year, but he showed he can still play in the NBA. One thing that was intriguing was that he ran the point for a while and did so pretty well. He had his best pure point guard ranking in four years and averaged 5.4 assists per 36 minutes, the most since 2008. 
McGrady could really help a team that needs a small forward with versatility and who can pas the ball. One idea that comes to mind is the Los Angeles Clippers. He upped his game considerably on the defensive end, and that's something the Clippers could use, as well as some veteran leadership. 
Another potential landing spot would be San Antonio, where they are considering exercising amnesty of Richard Jefferson. McGrady would fit in nicely alongside Tony Parker and Manu Ginobili.
Grant Hill
Hill has reinvented himself as a one of the better defensive small forwards in the NBA. It is amazing that he got 11 All-Defensive Team votes in spite of the fact that he plays for the Phoenix Suns, who weren't exactly the best team on defense in the NBA. 
HIll is still a capable scorer, too, adding 15.8 points per 36 minutes of play last season.
A team looking for a defensive specialist that can still score some points would do well to sign Hill. One place of interest for Hill would be Los Angeles if they choose to use their amnesty on Metta World Peace. 
Hayes might not be the biggest center ever, but he's done an amazing job when you consider that he's just 6'6". He knows how to play like he's a half-foot taller. When opposing players tried to post up on him, they found little success as he gave up field goals just 37 percent of the time and only surrendered .74 points per play.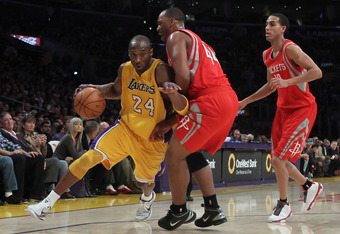 Jeff Gross/Getty Images
Hayes could help a team that is looking for more help at backup center, particularly one where defense is a priority at the position. Another thing that makes him valuable is that he's an outstanding passer, and had the second-highest pure point guard ranking of all centers in the NBA. 
This would make him an ideal fit in a place like Miami or Chicago, where he would make an excellent sub for Joakim Noah or Joel Anthony. 
Francisco Garcia
Garcia is the player most likely to be this year's version of Wesley Matthews. By that I mean he will be a player that won't generate a lot of excitement before he signs, but he will generate a lot more after he starts to play. 
He is not the greatest player off the dribble, but he is an exceptional shooter. He's marginally competent when it comes to creating shots; he's just not a genius. Garcia creates 18 percent of his own shots. 
He made 44 percent of his long twos last year, and his eFG% from the three was 54.3. He adds space to the floor.
One team on which Garcia would be intriguing is Orlando, where the long shot is at a premium and shot-creating is less essential.