WWE: 7 Ways Hunico Can Establish Himself on SmackDown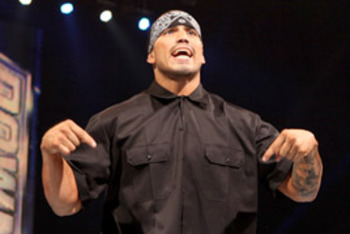 Who is the newest rising star in WWE?
I'm not talking about Wade Barrett or Cody Rhodes or Dolph Ziggler.
They have been here a long time and are only really now finding their stride (Nexus should have worked for Barrett, but it didn't).
I am talking about Hunico.
What? The guy who wears bandanas and runs around speaking Spanish?
The guy who along with Epico thinks he is Mexican America Dos?
Yes, one and the same.
He is also the guy who went out on Sunday and put a better performance than most men in the star-studded elimination match and lasted longer than anyone expected.
Hunico is a future star, and I have a good feeling about his future.
However, he has lost his major rival Sin Cara to injury, so he needs a new angle and direction.
Following are seven ways that Hunico can make a big impact in months to come.
Tag Team with Epico for the Long Term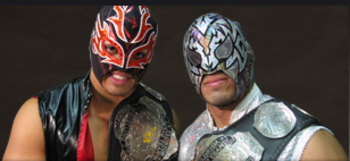 This is a tag team that has great potential.
As shown above, the two were a serious masked team in FCW for a while, and they can both really fly.
Of course, they would not have the masks, but they can still fly even as a heel tag team.
These guys are a tag team that WWE desperately needs.
In fact, we would all benefit from these guys as a tag team.
They would not need to capture gold immediately, but they need to become a spotlight.
They need to go out there and wow the crowd, even taking the tag champions to the limit.
This way, we can start really creating a tag division in WWE once again.
Win Tag Team Gold with Epico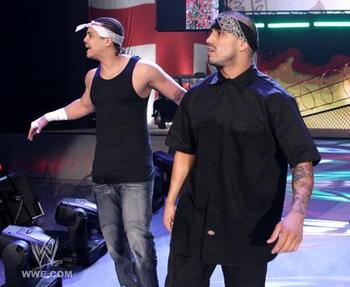 While being an integral part of the tag team division is great, winning the major title is bigger.
Ask the Usos how they feel about being an integral member of the tag team division.
Seriously, they are extremely talented, but they will never stand out as a serious tag team until they take that gold.
The same is true for Hunico and Epico.
If they get a hold of the gold, they will be recognizable, and Hunico as the apparent leader will shine even more.
This is a winning predicament for these men.
Become Leader of a Mexican Mafia Stable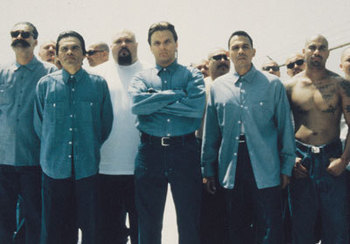 This is simply a thought of how this stable could evolve.
Think if they became a serious group that lays hits on people.
Just go out after a match and lay waste to some guy.
Hunico would certainly look a leader there, barking orders in Spanish as Primo and Epico help him take some guy out.
Technically Epico and Primo are from Puerto Rico, but will it really matter for the semblance of unity?
They could be a vicious group if they had this type of gimmick.
Bring the Cruiserweight Title Back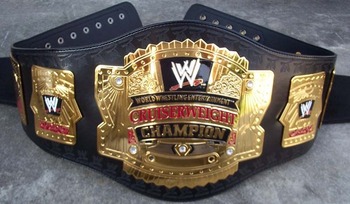 Force Teddy Long to give the three a title.
However, not just a simple title, the old Cruiserweight Championship.
We could see the whole division re-created, and it will be due to Hunico.
He will gain credibility as a top cruiserweight competitor and probably gain the title a number of times.
He can use that experience as a champion to make the leap to the main event.
Plus then we all get the great division and title back.
Begin Serious, Singles Feuds with Faces of the Brand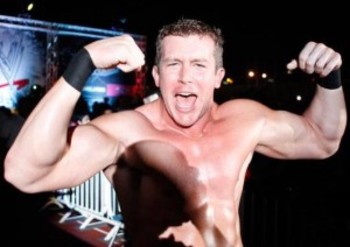 He could feud with Ted Dibiase or Daniel Bryan for a little while.
If Kofi Kingston drops the title, Hunico could have a great singles feud with Kingston.
If nothing else, Hunico could show his craftiness as a heel by beating the much-bigger Ezekiel Jackson.
The easiest way to get to the top is to build a convincing body of work, and wins over DiBiase, Kingston, or Jackson could really create a star in Hunico.
Take Out Randy Orton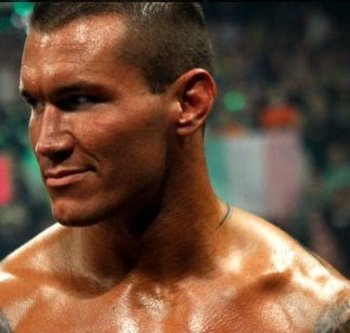 I know everyone is doing it, but it works.
He doesn't even need to come out the winner.
As a newcomer, just having a few moments where he really destroyed Orton could launch his career into the stratosphere.
He would have to keep the Colon brothers at his side, but he could legitimately get a rub with this angle.
It is highly unlikely as Orton won't stay in the upper midcard putting over young stars forever.
It is just a general idea for any star looking to make an impact on SmackDown.
Get a Serious Manager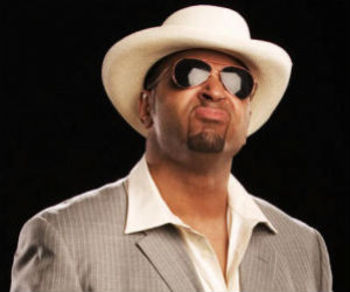 I'm not talking about Primo.
He looks more like a stooge at this point than a manager.
Hunico needs someone who can really talk and put him (and maybe Epico) over.
Possibilities:
Christian (while he is injured): think of all the hilarious promos.
Matt Striker: would own at this role. I wonder if he knows Spanish. Wouldn't be surprised.
Armando Estrada: teased recently on Superstars as Tyson Kidd's manager, this would be too perfect to pass up. He just has to work himself in as though he is from Central America. Didn't he previously pretend to be Cuban? Perfect! He's not currently signed, but that can change in an instant.
All that would matter is getting a convincing star on the mic who can put over the group as dominant without having them talk.
****
Thanks for reading!
Comment!
Keep Reading