US National Team: 10 Future Stars of the Squad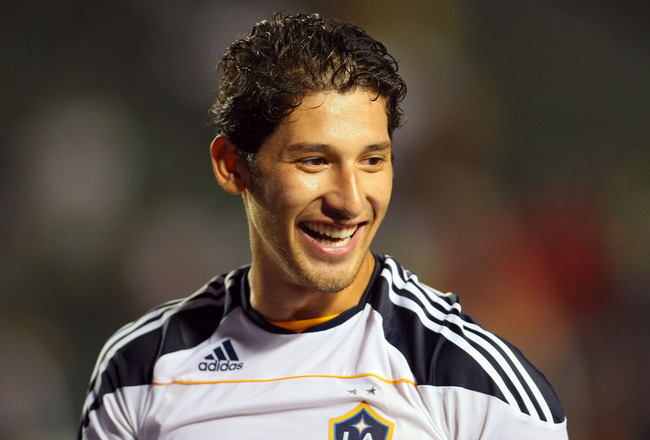 Victor Decolongon/Getty Images
While it may be the just the beginning of the Klinsmann era, sadly we will soon be forced to say goodbye to some of the veteran stars that have made the team everything that it is today.
While key players such as Landon Donovan and Steve Cherundolo begin to fade from the USMNT scene, a new generation of determined prodigies will need to step into unclaimed roles and keep this squad moving in the right direction.
What players could I be referring to? Slide through to see.
Honorable Mentions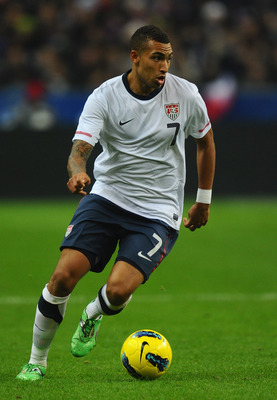 Mike Hewitt/Getty Images
Danny Williams
Villyan Bijev
Alfred Koroma
Tim Ream
Teal Bunbury
Freddy Adu
Conor Doyle
Omar Salgado
Joseph Gyau
Jose Francisco Torres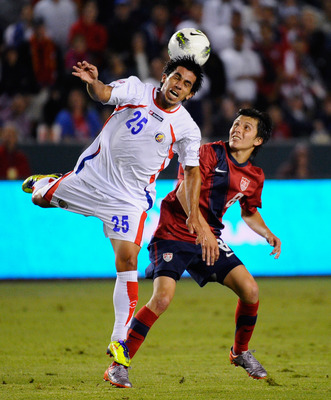 Kevork Djansezian/Getty Images
Jose Francisco Torres impressed in his most recent USMNT appearances before falling with a foot injury in September to keep him off the field indefinitely.
His touch and passing are some of the best on the team already and the kid is only a just-turned 24 years old.
His good relationship with Stuart Holden also means the middle could finally be a place of comfort for the USMNT.
Omar Gonzalez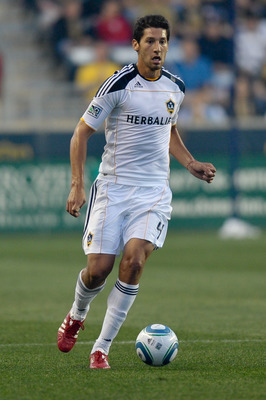 Drew Hallowell/Getty Images
Omar Gonzalez just completed a fantastic season for club side LA Galaxy, where he won MLS Defensive Player of the Year and helped his team win the league double.
His physicality on the defensive end is a trait that could greatly complement a distributor such as Tim Ream in the back, and his aerial capabilities would provide a significant weapon for the US on set pieces.
At only 23, Omar is the best center-back in the MLS, and in just a few years, will be the best center-back on the national team.
Mikkel Diskerud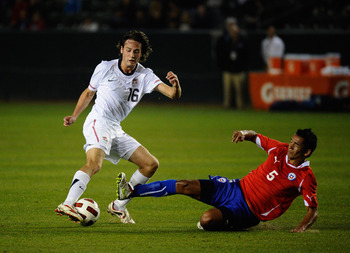 Kevork Djansezian/Getty Images
Mixx's anticipated break into the USMNT lineup has been a top story for the last couple of months, yet the midfielder is still yet to earn a single call-up in the Klinsmann era.
Diskeruud seems to be developing very well in Norway for his club Stabaek, yet for some reason his recent success hasn't translated into USMNT minutes.
Surely, the high-potential midfielder will finally get his chance to prove himself in the upcoming months; and when he does, it will just be the start of something very special.
Timothy Chandler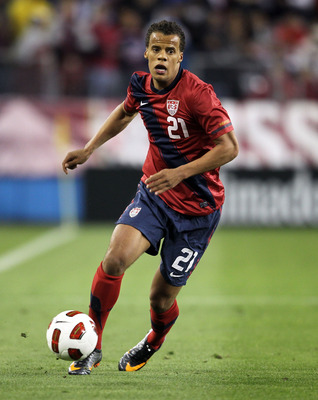 Andy Lyons/Getty Images
The German-American defender seems to be the temporary solution at left-back and solid successor of Steve Cherundolo on the right for Jurgen Klinsmann's squad.
His significant help in the attack has been evident ever since his arrival in March, and though he tends to lack focus occasionally, Chandler is surely going to live up to the fans' expectations.
First-club football in a top league for a defender is a rarity for US soccer, but Chandler seems to be on the right track towards superstardom with Nurnberg and the USMNT.
Bill Hamid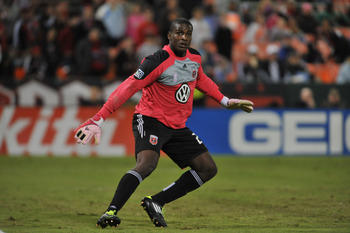 Larry French/Getty Images
Although Hamid is still yet to make his first cap in a USMNT uniform, the DC United product is destined to be the next American stud between the posts.
After putting forth a very successful MLS campaign, Premier League club West Brom is apparently very interested in bringing Hamid across the ocean to play against the big boys.
While it's hard to imagine a life after Timmy Howard, the inevitable transition might not be so painful with Hamid next in line.
Brek Shea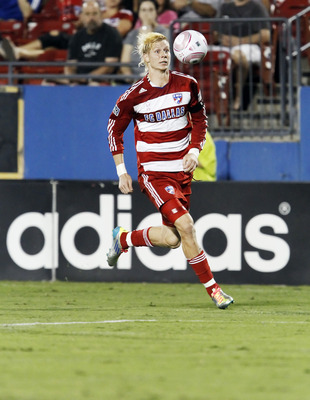 Brandon Wade/Getty Images
The only reason Brek Shea wouldn't be on this list is if you label him a USMNT star already.
The Texan has had fantastic form for club and country all year round and is an established wing option for Klinsmann despite being only 21.
His incredible physical capabilities set him apart as unique in an often bland offensive roster, and his size has already proven to be valuable against fellow CONCACAF teams in Mexico and Honduras.
From Manchester City and United, to Liverpool and Chelsea, all Premier League giants have sought Shea's services and was even offered a month-long trial by Arsene Wenger at Arsenal.
Shea has already accomplished some terrific things, and lucky for us, he is just getting started.
Juan Agudelo
If you don't know Juan Agudelo's name by now, it is a wonder why you are reading this article in the first place.
The New York Red Bull product was declared the next American prodigy after scoring two goals in his first three USMNT appearances in the Bob Bradley era.
Despite not being a regular starter for the New York Red Bulls this season, Agudelo was also named an MLS All-Star and had some absolute moments of brilliance, as you can see above.
Agudelo's potential is through the roof; now let's just hope one of the USMNT strikers finally matches our expectations.
Luis Gil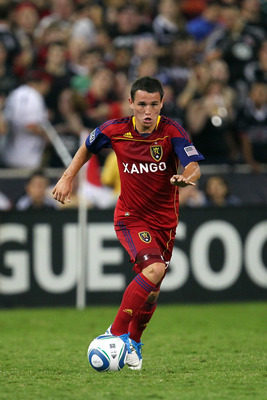 Ned Dishman/Getty Images
Simply put, Gil could be the central playmaker that USMNT fans have long awaited.
Before choosing to stay close to home and play for Real Salt Lake, many top European clubs were in a race for his services, including Arsenal.
Gil is only 18, yet he shows a level of maturity and composure that hint he is the CAM of the future for the USMNT.
The question is not if Gil is going to become a star for our country, but when.
Marc Pelosi
If his name sounds familiar, it is probably because you happened to hear about his historic signing with Liverpool just a few weeks ago.
The 17-year-old and US U-17 captain is a fantastic talent who can play in multiple positions throughout the defense and midfield.
While playing in the 2014 World Cup might be stretch, look for Pelosi's name to appear on your televisions regularly in the next decade.
Fabian Johnson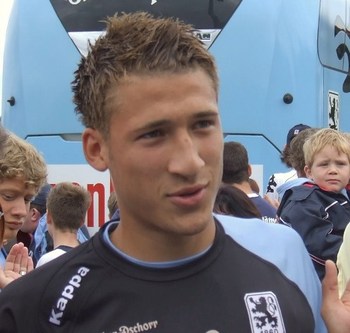 I think we can all agree that Fabian Johnson was worth the extended wait after a high-quality performance last week against Slovenia.
He seems like the hard-nosed physical distributor that has been missing from the midfield the last couple of years and could really be the answer to a lot of our problems.
Add all that to the fact that he's 23 and is getting regular first team Bundesliga football, and you have a star in the making.
Keep Reading

United States (National Football): Like this team?