Penn State Scandal: Former FBI Director Louis Freeh To Lead Investigation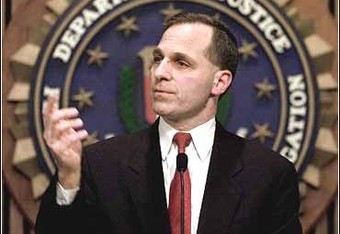 Louis Freeh

Penn State's special committee appointed to internally investigate the circumstances that gave rise to the grand jury report announced on Monday that former FBI director Louis Freeh will lead their investigation into the circumstances of the Jerry Sandusky scandal.
Freeh said his inquiry will go as far back as 1975. That means this investigation will cover a much longer period than a grand jury report issued earlier this month.
Freeh added that his goal was to conduct a comprehensive, fair and quick review.
"The allegations that have been raised and the charges that have been brought are extremely serious," Freeh said during a press conference. He vowed he was"leaving no stone unturned."
"The scope of our work will be broad, covering a lengthy period of time," Freeh let the public know. "We're not conducting a criminal investigation. If we find or run across any evidence of criminality, we will report that immediately. We will ask criminal investigators for their help."
Freeh also let it be known that the details of the investigation would be made public at approximately the same time he gave his report to the Penn State board of trustees.
Freeh has assembled a team of investigators for this case. They include former FBI agents and prosecutors with decades of experience. Freeh added that some of those prosecutors have experience in pedophile cases.
The hiring of Freeh comes in the wake of criticism being levied towards Penn State for their initial plans of an internal investigation.
This criticism was not just coming from outside entities. Penn State faculty members on Friday called for an independent investigation. The allegations levied in this scandal have indicated cover-up efforts on nearly every level of the university.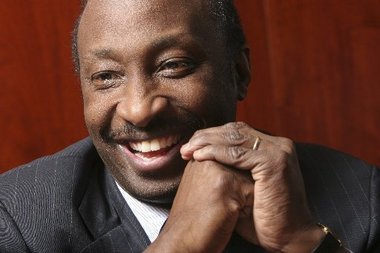 Ken Frazier courtesy The Star-Ledger
To his credit, Penn State trustee Ken Frazier, the head of the special committee, appears to be listening to criticism, and acting in a way to quiet it.
Frazier said, "The scope of his [Freeh] work will be expansive, and he is free to take his work to whatever conclusions he deems appropriate."
Frazier went onto add, "We have to do an investigation that is perceived by everyone as fully impartial and comprehensive."
This is a huge and essential step for Penn State in their efforts to restore the public's faith in the university. And they appear to have hired the best man possible for this investigation.
Freeh's Resume
Freeh has a sterling reputation and resume for this task.
He founded the Group International Europe following his career with the FBI. His retired from bureau as leader of the FBI. Freeh held that position from 1993 to 2001.
This is not the first high profile case for Freeh's investigation firm. They were hired by soccer's governing body earlier this year to look into the bribery case involving FIFA's presidential election.
That investigation resulted in FIFA banning candidate Mohamed bin Hammam for life due to bribing voters. FIFA also banned 11 Caribbean soccer leaders and disciplined others in that corruption scandal.
Does the hiring of Freeh restore any of your faith in Penn State?
Conclusion
This was a necessary step for Penn State—even though it may lead to some hard times in the short term.
There was little reason for the public to believe that any internal investigation would not be done with the goal of trying to appease the public's demands for truth and justice, and not to actually find out that truth.
Freeh is the best man they could have hired to add a sense of legitimacy to this investigation. He has no prior connections to Penn State. That fact, along with his reputation, will leave him, and this investigation, free from assumptions and allegations that it is not serving to find the truth.
The fact that Freeh is going to make the findings of his investigation public is vital to Penn State restoring any trust from the public. It was important that they themselves worked towards getting all of the details possible out on the table—no matter how grim they may be.
There will undoubtedly be details of this investigation that further soil the reputation of Penn State. Details that will enrage an already angry public. But this is the first step in Penn State's process towards earning forgiveness.
Things may get ugly for the university in the short run, but they will be far better off in the long term because of it.
This article is
What is the duplicate article?
Why is this article offensive?
Where is this article plagiarized from?
Why is this article poorly edited?

Penn State Football: Like this team?