WWE 12 Release: Complete Preview, Rosters, Features and More
November 21, 2011
Gallo Images/Getty Images
The release of WWE 12, the newest video game from WWE and the first in the new style of games, is the most anticipated in the brand's history.
With the holidays coming up, the WWE has picked the perfect time to release its best game of all time.
Release Date: Tuesday, November 22, 2011
Price: $59.99 (GameStop)
Consoles: PlayStation 3, Wii and Xbox 360
Rating: Teen
Preview
This is the first game after the closure of the WWE SmackDown vs. Raw brand of games, but that doesn't mean it will be a totally different game. While there are many improvements to the gameplay and visuals, it is still the same wrestling game format we have come to love.
Years of poor button controls and inaccurate AI have been wiped out by a new system that determines the wrestler's moves based on the physical state of their opponents and themselves.
While the biggest new addition to the game is clearly based on John Cena, the Dynamic Comebacks system allows a player about to lose the match an opportunity to successfully hit a combination of moves to gain two finishing moves.
It's the video game equivalent of "Hulking Up."
Alberto Del Rio

Alex Riley

Big Show              

Chavo Guerrero  

Christian               

CM Punk              

Cody Rhodes

Brodus Clay

Daniel Bryan

David Otunga      

Dolph Ziggler

Drew McIntyre    

Evan Bourne       

Ezekiel Jackson

Goldust

Heath Slater        

Husky Harris       

Jack Swagger

John Morrison     

Justin Gabriel       

Kofi Kingston      

Mark Henry         

Mason Ryan       

Michael Cole

Michael McGillicutty

Mr. McMahon

R-Truth 

Rey Mysterio

Santino Marella  

Sheamus              

Sin Cara               

Ted DiBiase         

The Mi  

The Undertaker   

Tyson Kidd          

Vladimir Kozlov

Wade Barrett       

William Regal      

Yoshi Tatsu         

Zack Ryder

Alicia Fox

Beth Phoenix

Brie Bella

Eve

Kelly Kelly

Kharma

Layla

Maryse

Michelle McCool

Natalya

Nikki Bella

Trish Stratus        

Vickie Guerrero   

Ax          

Arn Anderson       

Batista

Booker T              

Brock Lesnar

Eddie Guerrero

Edge      

Jim Ross               

Jerry Lawler         

Kevin Nash          

Mick Foley           

Randy Savage    

Ricky Steamboat               

Road Warrior Animal

Road Warrior Hawk

Shawn Michaels

Smash   

Stone Cold Steve Austin

The Rock

Triple H

Vader
Features
The game's creators, THQ, have developed a new animation system they have dubbed "Predator Technology."
THQ claims that they have greatly improved gameplay, not only by helping the controls and how moves are done, but by visually representing the moves you actually hit while controlling the character.
The claim is that there will be no more pulling a character right to the middle of the ring when performing a move. That's a huge glitch in the previous games that bothers game enthusiasts.
With improvements in collision detection, graphics and gameplay, there is nothing standing in this game's path to glory. This should be the best WWE video game yet.
What They're Saying
WWE legend Mick Foley is saying on Twitter: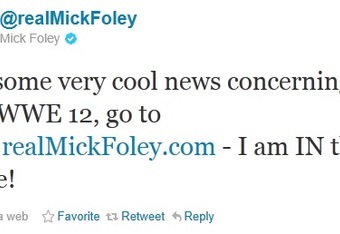 WWE star Evan Bourne said on Twitter: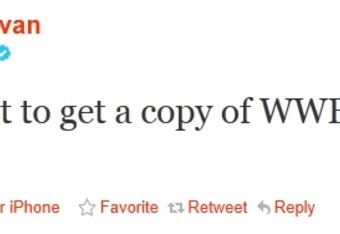 Wrestling pioneer Paul Heyman talks about WWE 12 on Twitter: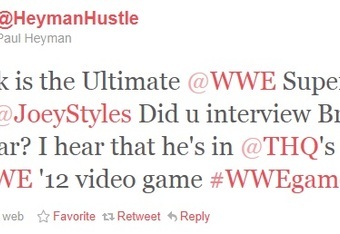 Check back for more on World Wrestling Entertainment as it comes, and check out Bleacher Report's WWE Page to get your fill of all things wrestling. For more on WWE/TNA, check out Ring Rust Radio for all of the hot topics.