Ole Miss Football: Will Gus Malzahn Replace Houston Nutt as Head Coach?
November 20, 2011
Will Gus Malzahn be the new head coach at Ole Miss?
There are many people who think that he should be. Vanderbilt wanted him, but he couldn't visualize future success at Vanderbilt and passed on the job. The question may very well be, "Can Malzahn see himself being successful at Ole Miss?"
Poor administrative decisions and misleading perceptions of the Ole Miss football program in the college football world are enough to put major doubts in the mind of any top-rated prospective new coach.
The Ole Miss football program has been taken from a preseason Top 5 team to an utterly dismal team in just three short years, under the guidance of Houston Nutt.
College football analysts and so-called experts are once again trying to label Ole Miss as a school that is willing to send coaches packing for just one or two losing seasons, but this is not truly accurate.
Houston Nutt started the current downfall of the Rebel football program from his first year as head coach. While it is true that the Rebels went to back-to-back Cotton Bowls in Nutt's first two years, like so many other things in life, the real story lies beyond the obvious.
What is hidden to those not in the know is the fact the Rebels were to win the SEC in Nutt's second year. They were ranked in the Top 5 early in the season, but Houston Nutt's coaching quickly ended visions of a championship.
The Cotton Bowl was basically a consolation prize for the under-performing Ole Miss football team, and the reason for Ole Miss' failure to live up to expectations was a direct result of Nutt's coaching decisions.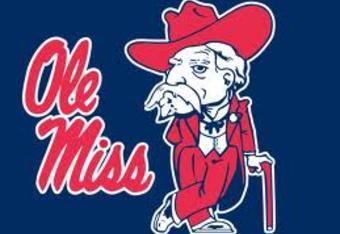 Nutt was not asked to resign because of a couple of losing seasons. He got his walking papers because of an overall dismal coaching performance from the beginning.
The back-to-back bowl appearances should be chalked up as Ed Orgeron's recruiting success, not Nutt's coaching success. Nutt simply inherited enough talent to cruise for a couple of years, despite his lackluster coaching. He took an up-and-coming program and ran it into the ground.
Now whoever takes over as the new Rebel coach will have to start rebuilding the program, expectations, and attitudes of both the players and the fans at Ole Miss.
On top of this, the university administration has compounded the schools problems with politically correct, ridiculous decisions, such as making the new Rebel mascot the black bear, as if Ole Miss' opponents needed more ammunition to laugh at the program.
The problems at Ole Miss, combined with the misguided perceptions concerning Ole Miss' loyalty to its football coaches, may give prospective coaching candidates pause as far as taking the position.
This is especially true for top drawer prospects such as Gus Malzahn. It is no secret that Ole Miss has an uphill battle trying to compete with other SEC West teams when it comes to recruiting.
So, the big question may be, "Will top prospects see all of these things as a challenge to build something special, or will they see this as a recipe to stop their career in its tracks?"
Malzahn saw the Vanderbilt job as the latter. How will he see the Ole Miss job, if he is in fact approached for the position?
One thing is for sure, getting rid of Nutt and athletic director Pete Boone is definitely a step in the right direction.
Decisions over the next few weeks are crucial to the direction of this program. If the administration makes the wrong choice, yet again, the Ole Miss football program could replace Vanderbilt as the worst team in the SEC for years to come.
Hopefully, the Rebels will find someone with a vision for the future and the ability to make that vision a reality, and not someone who only sees this position as a stepping stone to a better job in the future.
Is this Gus Malzahn? Maybe.
Taking this position would be a satisfying irony for Malzahn, as he and Houston Nutt could not get along at Arkansas and Nutt sent Malzahn packing.
How ironic would it be for him to replace his ex-boss and turn Nutt's mess into a success story? Could this be motivation enough to overcome all of the other factors? Maybe.
The only thing for sure at this point is that it was definitely time for Houston Nutt to go!