Michael Giovanni Rivera Provides Insight on Training UFC 140's Tito Ortiz
November 15, 2011
Prior to UFC 132, Tito Ortiz made major changes to his training, and part of that positive change was the addition of strength and conditioning coach Michael Giovanni Rivera.
Rivera, who's been an elite trainer in the Orange County, Calif., area for the past 10 years helped lead Ortiz to a dominant first-round submission victory over Ryan Bader at UFC 132.
Ortiz is in the midst of training camp for UFC 140, where he faces Antonio Rogerio Nogurira on Dec. 10.
Rivera is contributing a series of blogs in anticipation of Ortiz' third fight alongside the trainer. Here is a look at some of his insights:
Rivera recaps what it has been like to work with Ortiz leading up to present day.
"It has been crazy to say the least! I was brought on 7 weeks prior to the Bader fight, I had no idea what physical or mental condition Tito was in at that point. It was a very unique story how I started training Tito. I first worked with his girl Jenna Jameson, he came into the gym to see what I was about...

"Ten minutes later we hit it off, (and he) asked me to train him once and go from there.

"So, I show up to Punishment Training Center in Huntington Beach (California) a couple days later. I was setting up my equipment, I noticed the cameras, but didn't think anything about it. I just thought maybe they were observing or filming his workouts. That's when Tito walked in and said that they were going to film the countdown for UFC 132 Ortiz vs.Bader.

"At first, I was like I never trained you before, I took it as a challenge (and) I knew that I could succeed. I told Tito 'I assume your in shape and can handle this workout, you are an elite athlete.' A hour into it he killed it and so did I. Tito was impressed by my skills, knowledge, and how I mentally reinforced him to be positive. The camera crew asked, what do you want to credit him as? Tito said he is my strength & conditioning coach, lets train 3-4 times a week. I was like wow, this is a crazy day!

"Ever since then it has been non-stop. Training for Bader, then immediately preparing for (Rashad) Evans in a very short amount of time. He was still in great shape for it, but it would have been a different story if we had 10 weeks to get ready for Evans.

"Many people don't realize I have been always been well known for my training and packed with clients in LA (Los Angeles) & OC (Orange County) for the last 10 years. This opportunity gave me more elite status and exposure, so the public can see I am the real deal.

"I have been familiar with the MMA industry for awhile, but having the opportunity to work with Tito is incredible. He's probably the most well known MMA fighter out there. Many opportunities and doors have opened up for me since training Tito, I appreciate it so much and I intend to keep pushing the limits!"
Rivera sheds light on the progress Ortiz has made since the pair linked up.
"After that first initial workout we had some work to do, luckily we had 7 weeks to be ready. He progressed quickly. He has great genetics, is a quick learner, and has heart like none other.

"I think that's why we work so well together. We both have huge hearts and passion for what we do. Tito sees that in me, and I see that in him. He has improved tremendously physically and mentally in many ways. Such as his core strength, which is really important since his prior injuries and surgeries, footwork speed, hand speed, and his overall muscular endurance.

"I think the biggest improvement since I have linked up with him is his mental outlook. He was down about himself, but who can blame him with the current consecutive losses. I knew I could help him. I kept him in a positive mind set. I reinforced a positive mentality in his head every time we trained and I would text him everyday reminding him that he still has that fire in him to succeed in the cage.

"Little by little I saw a change, he was training harder with me, training harder with Jason Parillo, his boxing coach, training harder with Ricardo Abreu, his ground coach. We all saw the transformation in him for the better in and out of the cage.

"I am so proud to see how he is today, a committed MMA fighter who is hungry again, passion for the sport, and the fans love him. They see the change in him and I am so grateful that I was apart of this transformation and have the opportunity to work with him."
What the experience was like for Rivera to witness Ortiz defeat Ryan Bader this past July at UFC 132.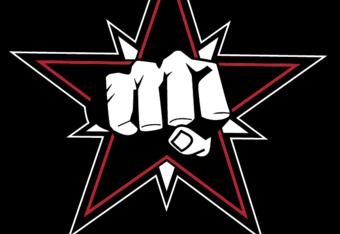 "That win was epic! It meant so much to us all. As for me, I had a lot of pressure on me, being the new strength & conditioning coach as well as the mental coach. I knew if he had lost his career could have been over and I wouldn't be here writing to you about this.

"I trained him with my heart & soul, I gave everything I had. Planned workouts, planned meals, supplements, etc.. There is so much that goes into it that it is unbelievably time consuming. I had a lot of stress on me during that time, my father had recently passed away with cancer in March. So, getting this opportunity with Tito revitalized me.

"When he had that choke in and Bader tapped out, It was the most emotional experience I have ever felt. You can see it on all of our faces. The whole experience from the anticipation in the locker room, to the walk out, and getting the 'W' with his hand raised! It made me appreciate all the hard work we did and it payed off! I knew that he could do it, Tito just needed to believe that he could do it, and he did!

"Being positive and believing in yourself is the key to success. You can overcome anything in life if you work hard enough and have faith."
The progression of training camp at this stage leading up to Ortiz' UFC 140 main card bout against "Lil Nog."
"Training camp has been great. We changed things up a bit, because of his opponent Nogueira. Things I don't want to mention as of now till after the fight. But all I can say (is) Tito is in beast mode. He has mad heart and (he's) determined to get that hand raised. We will be ready December 10th for UFC 140 in Toronto."
To learn more about Michael Giovanni Rivera, he can be reached at:
Email: Michaelgiovanni9@aol.com
Website: www.Giovannitraining.com
Twitter: http://twitter.com/giotraining
Phone: (714) 396-9369
Website: http://www.titoortiz.com/
Punishment Athletics: http://www.punishment.com/
Punishment Training Center: http://punishmenttrainingcenter.com/
For additional information on UFC 140, follow Joshua Carey on  Twitter.