Green Bay Packers: 6 Things To Look Forward to for the Rest of the Season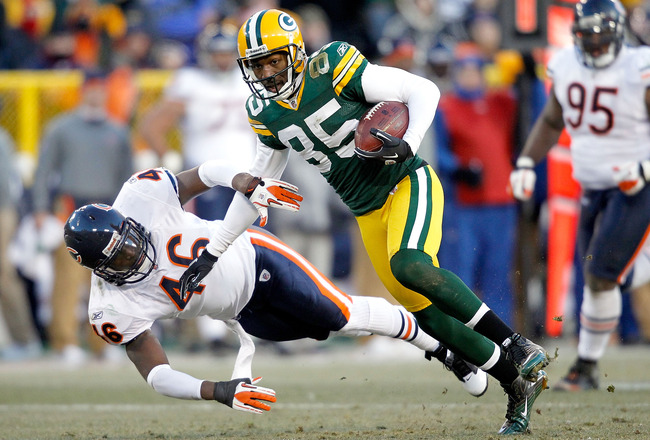 Matthew Stockman/Getty Images
It has been a very satisfying season for Green Bay fans to say the least. The Packers are 9-0 because they boast the best offense in the league thanks to an MVP-worthy first half by their star quarterback.
So after so many weeks of winning, what is left for Packers fans and players to look forward to?
There are several big games and potential achievements that are more than enough to cause excitement in Title-town. Things are certainly shaping up for a phenomenal finish to the 2011 season.
Thanksgiving Trip to Ford Field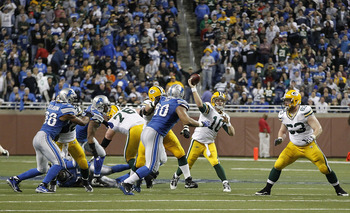 Leon Halip/Getty Images
After hosting the Buccaneers on Sunday, the Packers will have a short week to prepare before taking off to face Detroit on Thursday.
The last time the Pack played at Ford Field, Aaron Rodgers suffered a concussion and Matt Flynn finished out the game. The result left a bad taste in the mouth of everyone who supported the Green and Gold.
The Lions prevailed with an ugly 7-3 win, leaving the Packers feeling like the playoffs were fading out of sight, especially with their QB sidelined.
We all know how things turned out for Green Bay, but that doesn't mean they won't want this game very badly in order to erase the bad memories.
The Lions are having a decent year and it won't be an easy game if the Pack's pass defense can't step up against Calvin Johnson and Co. The matchup is definitely something to mark on your calendar.
For fans, what's better than watching your team play on Thanksgiving?
Hosting the Bears on Christmas Day
Matthew Stockman/Getty Images
What's better than watching your team play on Thanksgiving?
Watching your team host their biggest rival on Christmas Day and gifting you with a victory.
The Bears will lay it all on the line on December 25 to hand the hated Packers a loss at Lambeau, and it will be quite the spectacle. This could be the greatest and most-anticipated game of the season for both teams.
I know the players are already thinking about this one.
MVP Winner?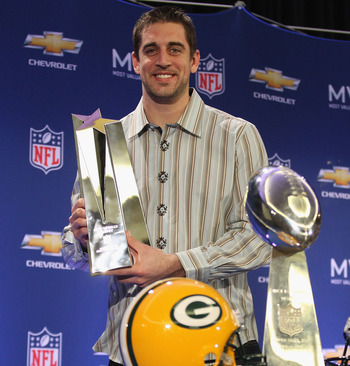 Streeter Lecka/Getty Images
Aaron Rodgers is by far the leading candidate for the NFL's prestigious MVP award. If he can continue his success through Week 17, he'll be the first Packer to claim the prize since Brett Favre.
His name will also go down in franchise history with the likes of Bart Starr, Jim Taylor and Paul Hornung, Packers who have also won the most valuable player award
.
Undefeated Season?
Donald Miralle/Getty Images
The Packers are over half-way there to a perfect, undefeated season. The dream is becoming more realistic with each win and fans have begun to fantasize about perfection.
It has been a few years since the New England Patriots accomplished such a feat, but can the Packers top that effort by winning the Super Bowl as well?
Super Bowl?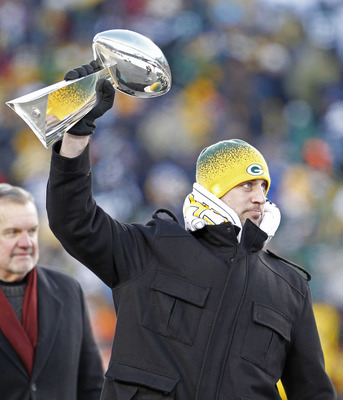 Matt Ludtke/Getty Images
The Packers players would pass off a perfect season for another ring in an instant. The repeat talk began as soon as they won their last Lombardi Trophy.
Fans are also looking forward to seeing this team in the big game again and they have a very good shot.
The season's end is sure to be exciting with a Super Bowl-or-bust mentality in Green Bay.
Playoffs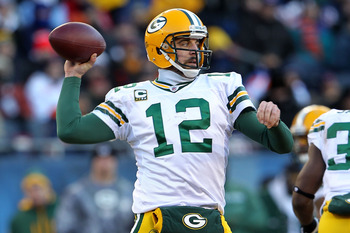 Jamie Squire/Getty Images
Whether or not they go undefeated or win the Super Bowl, the Packers will still be playing in the playoffs this season.
Since they are sitting comfortable at 9-0, the only thing that could prevent such an occurrence would be the end of the world.
This is definitely something to look forward to for hometown Packers fans because they have a great chance to see a playoff game or two at Lambeau Field. This hasn't happened since Brett Favre broke hearts with an OT pick against the Giants in 2007.
Keep Reading

Green Bay Packers: Like this team?