Premier League: The 11 Best Summer Signings of the Season so Far
Premier League clubs spent over £400 million during the summer transfer window.
One excuse for new signings is that due to change, they need to be given time to justify the reason the club signed them.
Eleven games into the season, it's 11/11/11, so let's look at the 11 best summer signings of the season so far.
Juan Mata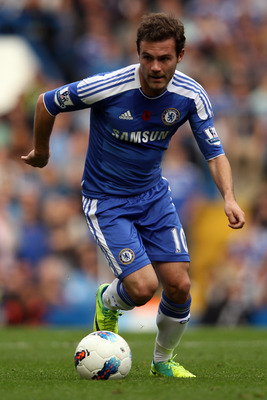 Ian Walton/Getty Images
From Valencia to Chelsea for £23.5 million
Juan Mata is conjuring up memories of Gianfranco Zola.
He can be to Chelsea to what David Silva is to Manchester City.
Yet for some inexplicable reason, Mata is being played as a wide forward, even though he doesn't provide width and drifts into the centre not to mention doesn't track the opposing full back or winger.
Sergio Agüero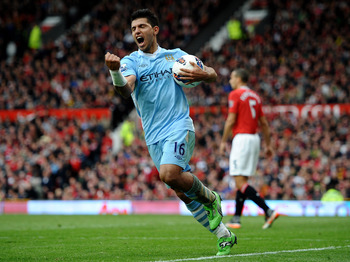 Laurence Griffiths/Getty Images
From Atlético Madrid to Manchester City for £35 million
When Atlético Madrid sold Fernando Torres to Liverpool, in his first five Premier League games, he scored three and provided an assist.
Sergio Agüero has also started like a house on fire, with nine goals and two assists in his first 10 Premier League games.
So perhaps if Premier League clubs are looking for a forward who can succeed instantly, maybe take a risk and sign Atlético Madrid's Falcao.
To think Agüero once had his eyes set on Stamford Bridge ...
Gervinho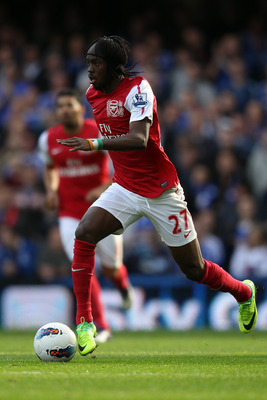 Clive Rose/Getty Images
From Lille to Arsenal for £10.7 million
Gervinho has done well out wide because he was the main forward at Lille.
In his last 10 games, he has provided seven assists and a goal.
A far cry from when he probably was thinking he should have got value for his red card against Newcastle United.
Anthony Pilkington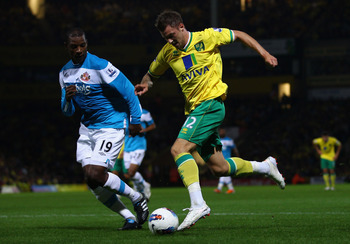 Julian Finney/Getty Images
From Huddersfield Town to Norwich City for £3 million
Anthony Pilkington has been a pleasant surprise so far.
He curled in a beautiful free kick past Shay Given a week ago and has consistently been a threat for Norwich.
His only average or below-par performance was in that thrilling game against Blackburn Rovers, where he should have taken advantage of an average Blackburn Rovers team.
Joey Barton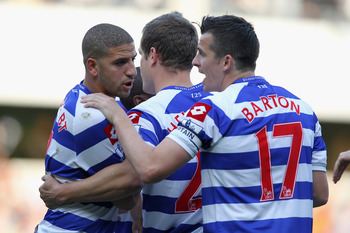 Dean Mouhtaropoulos/Getty Images
From Newcastle United to Queens Park Rangers for free
Watching QPR captain Joey Barton and former QPR captain Adel Taarabt is like watching two brothers who loathe each other being forced to work together.
Whilst Taarabt has gone missing in action, Barton has held this QPR team together.
José Enrique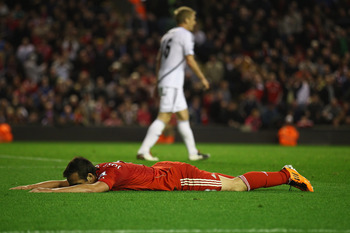 Clive Mason/Getty Images
From Newcastle United to Liverpool for £6 million
When José Enrique spurned that guilt-edged opportunity in the 91st minute, when in fact he should have squared the ball, it showed the only negative aspect of his game—efficiency.
For a player who is so energetic down the left flank, he should do better, but maybe that's asking too much.
After all Ashley Cole isn't too efficient, either.
Enrique has been superb, he's a solid footballer, he's dependable, he can attack and defend, but for whatever reason his link up play with Stewart Downing hasn't been successful.
Scott Parker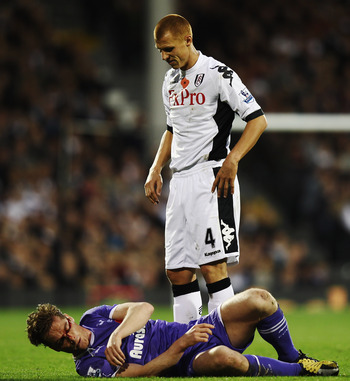 Bryn Lennon/Getty Images
From West Ham United to Tottenham Hotspur for £5.5 million
Every team needs a Scott Parker, a player who'll put his body on the line for the team, and do everything he can to help his teammates.
Someone like Dimitar Berbatov ball-watching with hands on his hips whereas Parker is running and putting pressure even if it's a lost cause.
In the two games Parker hasn't played for Spurs and they lost both their games.
Yohan Cabaye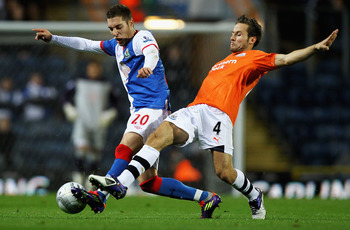 Matthew Lewis/Getty Images
From Lille to Newcastle United for £4.4 million
Yohan Cabaye not only orchestrates play for Newcastle United but his wholehearted determination in tracking back is admirable.
In 11 games, Cabaye has attempted 47 tackles to go with his two assists and one goal.
Brad Friedel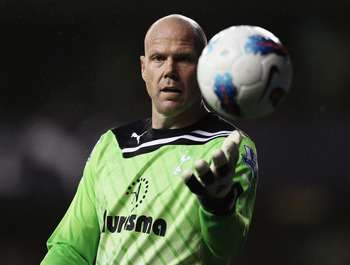 Clive Rose/Getty Images
From Aston Villa to Tottenham Hotspur for free
To think Spurs would have had to deal with Heurelho Gomes whose goalkeeping is like Russian roulette.
Now Spurs have a reliable Brad Friedel who is once again proving that age is just a number for goalkeepers.
Demba Ba
From West Ham United to Newcastle United for free
"Don't cry... [laughs]."
Demba Ba not only seems like a pretty good bloke but eight goals in 10 Premier League games is value for money.
Though just remember that Ba failed a medical which saw his deal to Stoke City collapse and because Newcastle were desperate, they took a risk.
Michel Vorm
From Utrecht to Swansea City for £1.5 million
Not only is Michel Vorm Swansea's most important player, the most valuable player, but potentially he could be worth £25 million to Swansea.
What? Swansea will sell him for £25 million?
Maybe. But that number correlates to the lost of revenue for relegated Premier League clubs.
Vorm could save Swansea from relegation.
Now one has to ask why didn't Manchester United buy Vorm?
Easily the best goalkeeper in the league right now (Asmir Begović has lost form in recent weeks).
Please also read Power Ranking Germany, Spain, England and the 12 Qualified Euro Nations.
Keep Reading