Northeastern Showcases Talent in Red vs. Black Game
November 9, 2011
The Northeastern University men's basketball team may surprise some people this season. In the annual Red vs. Black game held on Monday, the Black team was able to pull away late for a 61-53 victory.
The Black team was led by junior point guard and co-captain Jon Lee. Kashief Edwards, Quincy Ford, Demetrius Pollard and Reggie Spencer also started for the Black team, while Alex Bates came off the bench.
The Red team was led by junior shooting guard and co-caption Joel Smith. Kauri Black, Alwayne Bigby, Ryan Pierson and Marco Banegas also started for the Red team, while walk-ons Chris Avenant and Devin Figueroa came off the bench.
Senior transfer Kashief Edwards was the best non-guard on the court. He led all scorers with 19 points and showed great athletic ability. Edwards finished strong at the rim with a series of one-handed and two-handed jams. He was also an active rebounder, and found his way into almost every play. 
Jon Lee was probably the best player on the court. In addition to his 16 points, he had some fantastic passes and several assists. Husky fans can look forward to Lee driving and dishing to a cutting Edwards from the short corner for a dunk. Lee showcased both his great driving ability and his long-range shooting. Lee got others involved early in the game before looking for his own shot more often in the second half.
Freshman guard Demetrius Pollard was impressive not just because of his 12 points, but because of his poise and decisiveness. He showed he can shoot it from deep as he knocked down a couple of threes. Pollard also showed he can put it on the floor and hit a nice runner. He even wowed the crowd with a block of a Ryan Pierson dunk attempt.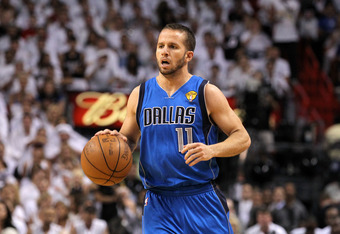 Ronald Martinez/Getty Images
Freshman forward Quincy Ford was hesitant to start the game but became more assertive later on. He likes to play out on the wing despite his height, though most of his 12 points came from inside the paint. His jump shots looked rushed. Nerves may have been an issue, but he will become more comfortable with experience. 
Freshman forward Reggie Spencer was largely a non-factor on the offensive end. However, he played solid defense and led both teams with 10 rebounds. His offensive game is still raw, but his defense and rebounding will warrant him playing time this year. 
Sophomore forward Alex Bates showed flashes of potential last season, but unfortunately Northeastern recruited two freshman forwards (Spencer and Ford) who seem to be ahead of him in the rotation.
Joel Smith had a solid outing but was far from spectacular. He seemed to lack intensity. This could be attributed to the fact that he is not competing for playing time and is comfortable with his spot on the team. He hit some threes, but it would be beneficial if he could put the ball on the floor and contribute on the boards this season.
Junior forward Kauri Black played well, showcasing the athleticism that fans saw last year. He grabbed a few rebounds and converted at the rim on his way to 13 points. Black seems to be healthy; last season he battled some injuries. 
Junior guard Alwayne Bigby is healthy this year, and that is going to be a big boost for Northeastern. He was all over the court in the scrimmage. He played great perimeter defense and showed off an improved offensive game. Bigby led the Red team with 16 points, and even hit a couple of threes. He also had a couple of steals.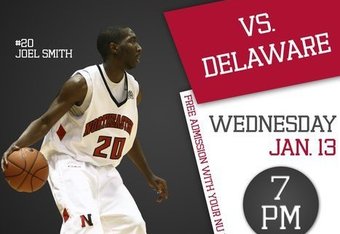 Sophomore center Ryan Pierson had an unimpressive game. He clearly needs some more time to develop. He has the strength to play down low, but it seems that he may lack the quickness and athleticism. Pierson was largely a non-factor on the boards. One of the reasons NU struggled last season was because it lost the rebounding battle almost every game. As the starting center, Pierson averaged under four boards per game last season.
Freshman guard Marco Banegas did not stand out for any reason, good or bad. It looks like Pollard is better than him right now. He did hit a three early in the game, and jitters might have played a factor. He is unlikely to see much playing time with Lee, Smith, Bigby and probably Pollard all ahead of him in the rotation.
The starting lineup on Friday at Boston University will probably have Jon Lee at point guard, Joel Smith and Alwayne Bigby at the off-guard spots, and Kauri Black and Kashief Edwards at forward.
Pollard will most likely get some good minutes as the combo-guard off the bench. Ford and Spencer will get minutes at forward as the Huskies will mix in some more traditional two-guard sets. Pierson will also get playing time after playing pretty well for a freshman last season.