How Each of the Phillies' Top 10 Prospects Affect Their Free Agency Plans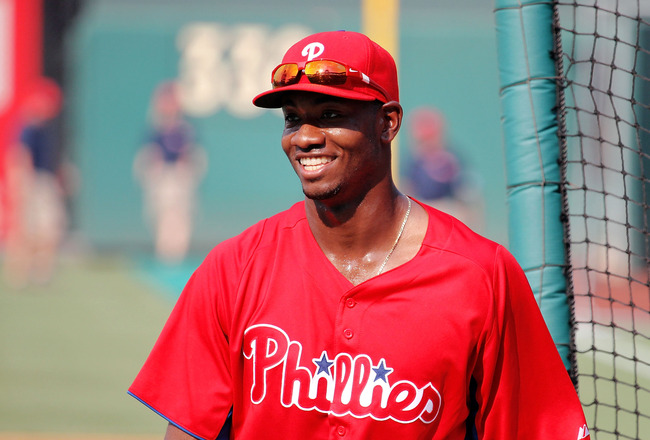 Len Redkoles/Getty Images
It has been three years since the Phillies won a World Series. In perhaps all of those three years, one could argue that they should have won them all. Shoulda, coulda, woulda.
In these three years, they've managed to do one thing quite effectively: get older. Much, much older.
And despite all of the Amaro signings and trades, the greatest asset for the Phils going forward may lye in their farm system. With the release of Baseball America's prospect rankings for this year, it's time to take a look at where these names fit in with the team's plans this offseason.
Prospects are numbered in order of ranking.
1) Trevor May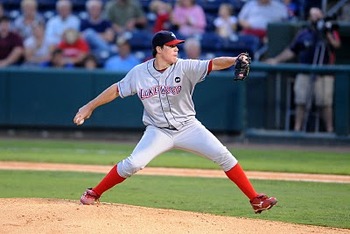 The 22-year-old right-handed starter had a miserable start to his 2011 season. But by midseason, he found himself on the Florida State League All-Star Game. With the departure of Jarred Cosart last season, May has earned the title of top pitching prospect in the organization.
With three aces and a really good number four, it's unlikely that the Phils will be looking for starting pitching this offseason. But, after Joe Blanton departs next season, perhaps it will be May's time to shine in the bigs.
2) Jesse Biddle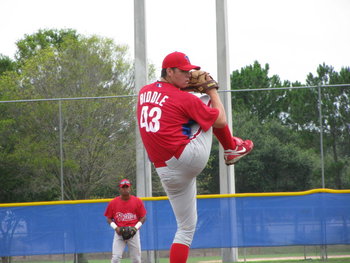 The Phillies' first round draft pick last year was southpaw Jesse Biddle, whose numbers were stellar last year for Lakewood.
Biddle, who is a Philadelphia native, is a youngster—just 20-years-old. He's a few years away from the majors, but right as the current contract of Cliff Lee expires, there could be a new dominant left-hander in the rotation. Until then, Biddle's effect on free agency is minimal, if not non-existent.
3) Sebastian Valle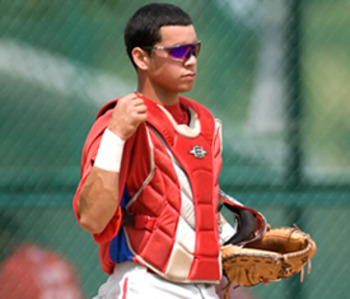 Carlos Ruiz has been a rock behind the plate for the Phillies for the past five years. But 21-year-old Sebastian Valle could end up being his heir apparent.
Three inches taller, and 35 pounds lighter, Valle's physical appearance is vastly different than Ruiz'. But if he can play a similar role, at least defensively, as Ruiz, the Phillies are in good shape going forward.
The Phils will be in need of a back up catcher for next year. Valle is not ready for that role. But his presence in the organization should keep any backup's contract contained to a one or two year deal.
4) Jonathan Pettibone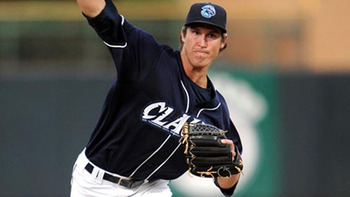 The 21-year-old Pettibone represents yet another starting pitcher among the Phillies prospects. With May and Biddle, the future of this rotation looks very bright. Perhaps there will be hope even after Halladay, Lee, and Hamels walk off into the sunset.
5) Phillippe Aumont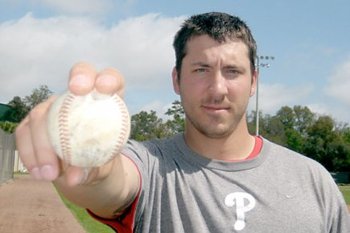 That silly old Cliff Lee trade is finally paying off for the Phillies. Reliever Phillippe Aumont got the promotion to Lehigh Valley last year, and his numbers stayed relatively steady with a 3.18 ERA.
The Phillies will need bullpen help this offseason, even if they finish off a deal with Ryan Madson. Aumont might just be ready to make that move to the majors, saving the team the annual headache of finding spare parts for the pen. And who knows? He could be this year's Antonio Bastardo.
6) Freddy Galvis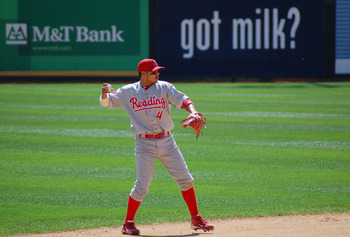 This is a big one.
Jimmy Rollins has been the face of the franchise for the past decade. His presence, both on and off the field, has given Philadelphia a reason to celebrate for years. But if the 2007 MVP keeps to his promise of demanding a five-year contract, Galvis may keep Amaro from pulling the trigger. He may be a few years away from the majors. But his standing in the organization will have a major impact on the negotiations between Rollins and the Phillies this offseason.
7) Justin De Fratus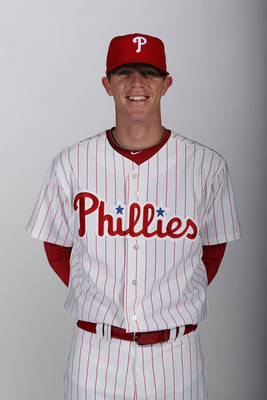 Justin DeFratus made the switch from a starter to a reliever a few years back. The move seems to be working.
The right-hander moved up to Lehigh Valley with Aumont last season. At 24-years-old DeFratus may be the most "big-league" ready of all of the prospects in the organization. If the Phillies trust these young guys (which granted, is a pretty big "if), the bullpen might not be as broken as some currently believe it to be.
8) Brody Colvin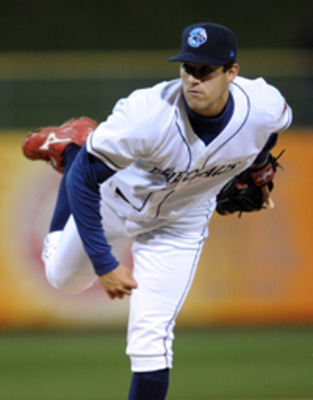 Brody Colvin is nowhere near ready to get the call-up to the majors, but he has some of the best stuff of any youngster in the organization. Again, Colvin proves the next generation of starting pitchers is stacked with potential.
9) Jiwan James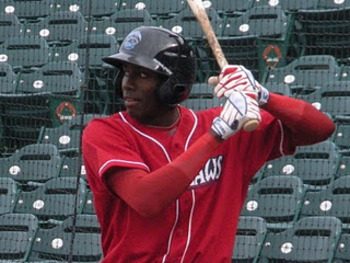 Jiwan James is also a few years away from being ready for the bigs. But he remains the top outfield prospect in the farm system, and is being called by many "the next Dominic Brown." That title may be good or bad, depending on Brown's future with the team. Regardless, James is having a very impressive beginning to his career. The 22-year-old has consistently hit around .270, and will continue his path to the majors this year. The Phillies lack a whole lot of depth as far as outfielders in the farm system, with James the only player in the top ten. Perhaps the rumored signing of Michael Cuddyer is a solution to that problem. Or perhaps it's Brown himself. Either way, it's an answer the team will have to face this offseason, because James is certainly not ready to fill the void.
10) Maikel Franco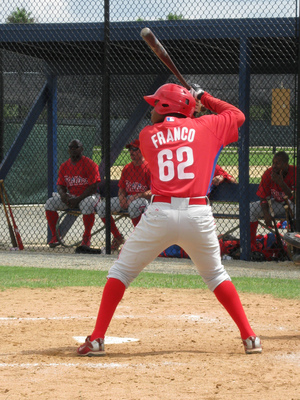 At 19-years-old, Maikel Franco is the youngest guy on this list. The Phillies are rumored to be seeking an option at third base with Placido Polanco's recent demise and simultaneous injury problems. With Franco so far from major league contention, it looks as if this need may need to be filled by a long-term replacement.
Keep Reading

Philadelphia Phillies: Like this team?