Patrick Witt: Should Yale QB Choose Football over His Future?
November 8, 2011
Elsa/Getty Images
Patrick Witt, a senior at Yale, is facing the biggest decision of his life—one in which he cannot lose, but that will be incredibly difficult for him nonetheless.
Play quarterback for the Bulldogs against Harvard in The Game at Yale Bowl, or fly to Atlanta to interview for the Rhodes Scholarship.
An enviable position for any young man to be in, to be sure, but one with potentially monumental consequences for his life and his legacy. The Game and The Interview are on the same day (November 19th)—the former in New Haven, Connecticut, and the latter in Atlanta.
Last I checked, scientists still had yet to find a way to physically be in two places at once.
So what should Witt do?
Why He Should Play
The allure of athletic immortality is intoxicating, as it should be. The Bulldogs and the Crimson have been competing on the gridiron since 1875, with Yale owning the all-time lead in the series, 65-54-8.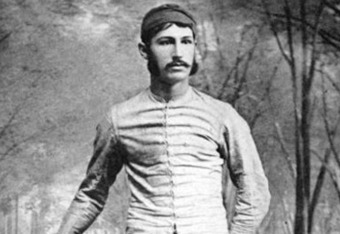 The Game is arguably the most storied rivalry in all of college football—one that has served as the proving ground for some of the sport's most legendary names, including Walter Camp and Amos Alonzo Stagg from Yale.
Witt has the opportunity to join those giants in the hallowed history books up in New Haven. The former Nebraska Cornhusker is the school's all-time leader in passing attempts and completions, and is fourth in touchdown passes thrown.
A win over an as-yet-undefeated Harvard squad would surely be enough to place him somewhere alongside the greats in Yale football history.
What's more, the 128th edition of The Game would be the last contest of Witt's collegiate career in a sport that he has dedicated himself to so tirelessly since his childhood.
It's also a sport that he may well have an opportunity to play professionally.
Witt has been under the microscope of a number of NFL scouts, and has been projected by some as a sixth- or seventh-round pick in the 2012 NFL Draft.
Staying in Connecticut on November 19th, then, would help Witt to reaffirm his commitment to football in the eyes of player personnel people around the league.
If that doesn't work out, Witt can always fall back on an existing job offer with the Boston Consulting Group in Los Angeles.
Why He Should Interview
You want to talk about immortality?
Few distinctions carry more prestige, both in the annals of history and around the world, than the Rhodes Scholarship.
From J. William Fulbright and David Souter to Pat Haden and Bill Clinton, Rhodes Scholars are virtually guaranteed to go on to not only make good lives for themselves, but also impact the world around them in immeasurable ways.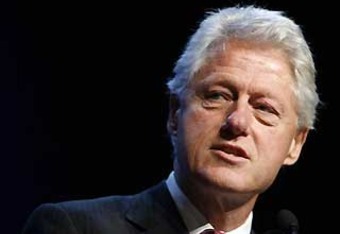 The very fact that Patrick Witt is such a serious candidate for the award, after having survived a preliminary round of interviews back in September, speaks volumes of his accomplishments as a student and an athlete.
To not follow through with the next stage would be to leave behind the opportunity to reach even greater heights, both as a student and as a human being. Witt left Nebraska in part because he wasn't getting much of an opportunity to play, but mostly out of a desire for a more challenging and nurturing academic experience.
The Rhodes Scholarship is the very pinnacle of such a pursuit and would represent the greatest possible achievement of Witt's academic career—at least to this point.
Of course, Witt wouldn't be guaranteed a trip to Oxford University to continue his education just for showing up in Atlanta for the interview.
However, it's a chance that a young man of Witt's talent and drive must take.
What He Should Do
As difficult as it is to resist the temptation of gridiron glory, Witt should opt instead to hop a plane to Atlanta for his Rhodes Scholarship interview.
Though his being selected for the award is no guarantee, the same could easily be said for Yale's shot at victory against Harvard. The Bulldogs (4-4, 3-2 in the Ivy League) would likely be underdogs against the Crimson (7-0, 5-0 in the Ivy League), with or without Witt under center.
Meanwhile, an invitation to the next round of Rhodes Scholarship interviews indicates that Witt has an excellent chance to spend the next two to three years of his life cultivating his mind at the highest level of education possible.
As Witt's transfer from Nebraska to Yale indicates, that's been his goal all along and, as such, he should continue to pursue it.
As far as Witt's football career is concerned, success in the NFL would be anything but a given. As a projected sixth- or seventh-round pick, Witt could just as easily end up undrafted.
And supposing that Witt is able to latch on with a team somewhere through training camp, he'd still be up against the odds. After all, the average NFL career spans just 3.5 years, during which he would subject himself to varying degrees of physical harm while playing against the biggest, baddest football players on the planet.
Furthermore, choosing to pursue a Rhodes Scholarship hardly precludes Witt from pursuing a career in the NFL later on. Pat Haden, the former quarterback for the USC Trojans, spent five years with the Los Angeles Rams, albeit before he took off to study across the pond.
More recently, Myron Rolle, a former All-American safety at Florida State, opted for a Rhodes Scholarship right out of college, and later came back to football as a sixth-round pick in the 2010 NFl Draft.
Realistically, then, choosing education over football would hardly preclude Witt from playing professional football later on.
Either way, Witt can't go wrong. The challenge is choosing the path that will take him to where he wants to be in the end.
Best of luck, Patrick.