European Football: The 5 Most Disappointing Clubs This Season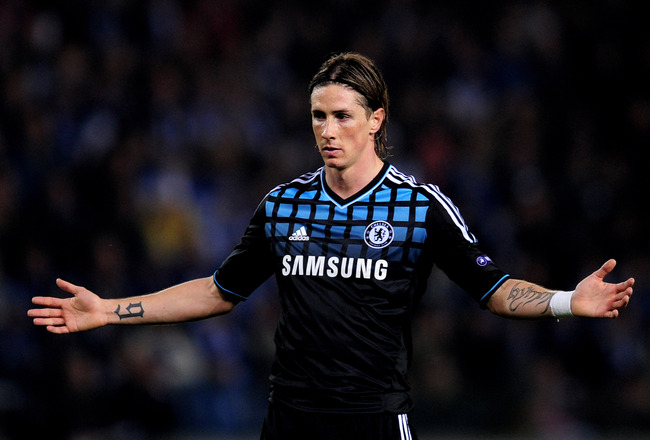 Jamie McDonald/Getty Images
Many football club supporters around Europe believed this was their year.
This was going to be the year in which their team would reach new heights and achieve many accolades. For some teams, like Manchester City, this is becoming reality.
However, there are other clubs with a different view. These clubs had high goals for this year, but their performances have been below expectation—and it seems success is increasingly unlikely.
Some teams like Borussia Dortmund and Olympique Marseille have failed to do well in their domestic leagues, which could be costly for those clubs. With disappointment, clubs can no longer hold on to their star players and are likely to lose them to other clubs. Things begin to spiral and get out of control.
Here are five teams that have been huge disappointments so far this season.
Borussia Dortmund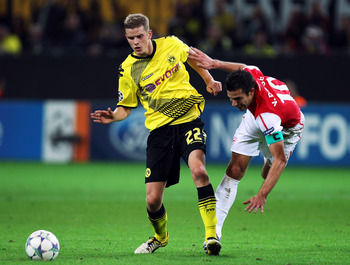 Ian Walton/Getty Images
Last year Borussia Dortmund dominated the Bundesliga and looked like they had supplanted Bayern Munich as the best German club for years to come.
That has not been the case this year for Jurgen Klopp and his side.
Borussia Dortmund has gotten their first taste of Champions League this season and it has been bitter so far. After drawing with Arsenal, Dortmund got handled by Marseille and Olympiacos, and are now currently third in the group.
It looks like their time in this year's Champions League will be very short.
While Bayern Munich has looked like one of the best clubs in Europe, Dortmund are having trouble catching up. They already trail Bayern by five points, so the two clubs' matchup this weekend becomes a must-win game for Jurgen Klopp's side.
Hopefully, with a victory this weekend, Borussia Dortmund can turn things around.
Chelsea FC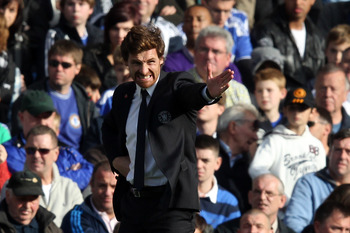 AVB in disgust as Chelsea's defense was overpowered by Arsenal
Clive Rose/Getty Images
It has not been the ideal start for first-year Chelsea coach Andre Villas-Boas.
AVB was brought in to bring more exciting play to the club, but Chelsea's solid defense has been sacrificed because of it.
By bringing in players like Juan Mata, Raul Meireles, and Romelu Lukaku, Chelsea were considered serious contenders for the Premier League as well as Champions League. Already three months into the season, Chelsea are basically out of the title race and have struggled a little bit in Champions League.
Another key reason for Chelsea's under-performing has to do with the current form of Fernando Torres. The £50 million striker has failed to contribute and is already considered to be a bust.
With the way things are going, AVB might not be the Chelsea manager this time next season.
Olympique Marseille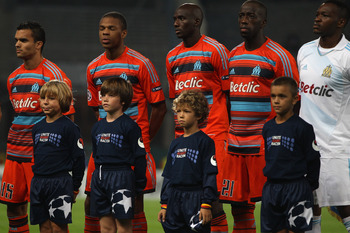 Michael Steele/Getty Images
Even though Olympique Marseille have looked impressive in Champions League this season, their domestic performance has not been as good.
In 13 games so far Marseille have managed to win only four games and are 12 points out of first place.
This is extremely disappointing as the club managed to keep all their star players at the transfer window.
The next few weeks will be vital to Didier Deschamps and his squad as key games in both Ligue 1 and Champions League are around the corner.
Ajax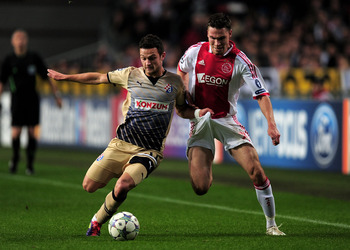 Jamie McDonald/Getty Images
For years, Ajax had dominated the Dutch Eredivisie. However, it was a long seven years before the Dutch club could claim their most recent league title.
With expectations being very high this season, AFC Ajax has failed to respond to the challenge. It seems their chances of repeating as champions are already in doubt as they currently sit in fifth in the table and are 11 points back of league leaders AZ Alkmaar.
With key players such as Jan Vertongen and Christian Eriksen on the verge of moving elsewhere, the future is not looking very bright for Ajax.
Inter Milan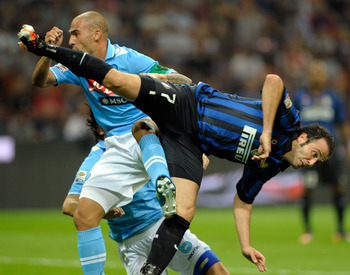 Claudio Villa/Getty Images
Nobody, including myself, would have thought the words Inter Milan and relegation battle would be in the same sentence.
It was only two years ago that Inter Milan were on top of the world when they won the Champions League and Serie A. But ever since the departure of Jose Mourinho, Inter Milan's world has turned upside down.
Fast forward to today, and Inter Milan have become the punch line to many jokes around the football world. Inter Milan's awful start to the season makes Arsenal's dismal start look like nothing.
Due to the awful start that Inter have made, they may well be out of the title race already. They are 13 points off the top of the table and have won only two matches in Serie A. They are currently one spot above the relegation zone and things could not get any worse.
Inter Milan have already been outclassed by the likes of Juventus, Napoli and Palermo this season, showing that Inter Milan has no chance of even challenging for the Scudetto.
With what they have shown so far, Inter Milan has been the most disappointing club in all of European football.
Keep Reading

Arsenal: Like this team?