UFC: 10 Fighters Who Should Have a Guest Spot on TV Shows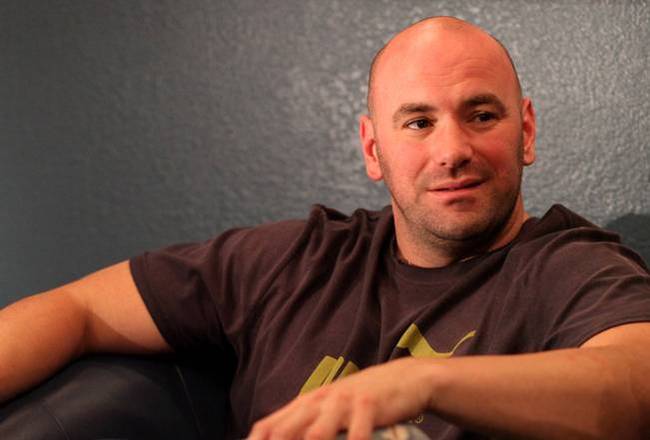 With the UFC's recent deal with Fox, MMA is well on its way to becoming more mainstream.
Now that the fighters will be more in the public eye, some of them may become quite popular. In fact, some may even get offered guest spots on TV shows.
In the past, fighters like Bas Rutten and Quinton "Rampage" Jackson have appeared on The King of Queens, but what other fighters could show up in your favorite TV show?
Demetrious Johnson on Two and a Half Men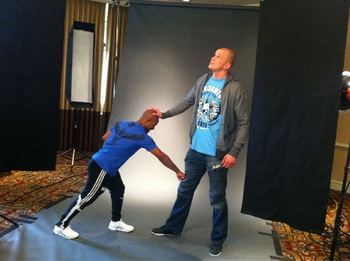 UFC bantamweight, Demetrious Johnson and UFC heavyweight, Stefan Struve.
Demetrious Johnson is a bantamweight in the UFC, and he is only 5'2".
Now that Jake from Two and a Half Men is older and bigger, Johnson could be the half of a man.
Yeah. It's a short joke.
Two and a Half Men airs Monday at 9 on CBS.
Brock Lesnar on House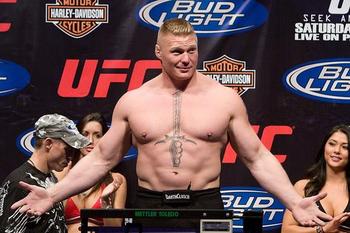 Brock Lesnar is the former UFC heavyweight champion, and a current heavyweight contender.
Lesnar has a history of dealing with a disease known as diverticulitis, which affects the colon.
Lesnar has been forced out of fights twice due to his disease, and what better person to figure out how to deal with it than Dr. Gregory House?
House deals with strange and unusual diseases, and diverticulitis isn't exactly as common as the cold.
House would have been able to diagnose the disease much earlier on in Lesnar's career.
House airs Mondays at 8 on Fox.
Chris Lytle on Rescue Me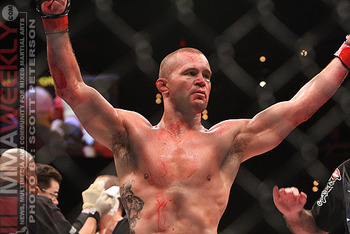 Chris Lytle is a recently retired UFC welterweight fighter, and was one of the most exciting fighters to ever grace the Octagon.
In addition to his fighting career, Lytle was also a full-time firefighter in his hometown of Indianapolis, Indiana.
I'm sure Lytle would have been a welcome addition to the Ladder 62 fire house.
Joe Lauzon on the Big Bang Theory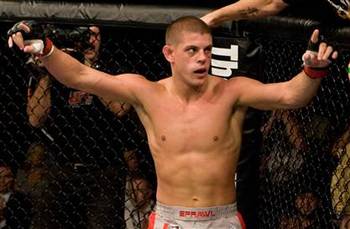 Joe Lauzon is a current UFC lightweight contender.
The Boston native, Lauzon is quite open about the fact that he is a video game aficionado, and "wicked smaht."
Not only that, but he graduated from the Wentworth Institute of Technology with a bachelor's degree in computer science, and worked as a network administrator before training MMA full-time.
The guys on The Big Bang Theory are all "wicked smaht" as well, and Lauzon would fit right in with Sheldon, Leonard and all the others.
The Big Bang Theory airs Thursdays at 8 on CBS.
Stephan Bonnar on American Horror Story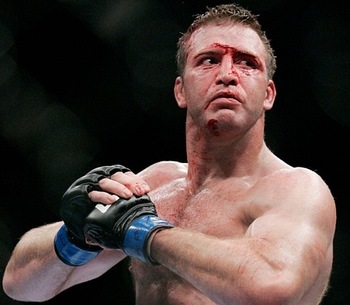 Stephan Bonnar is a current UFC light heavyweight, and a finalist on Season 1 of The Ultimate Fighter.
In the interest of full disclosure, I have never seen American Horror Story.
However, Stephan Bonnar is known as "The American Psycho," and it seems as though he would be a solid fit on that show.
I think Bonnar would probably be a killer, too. He's got the crazy eyes.
American Horror Story airs Wednesdays at 10 on FX.
Jon Jones on Bones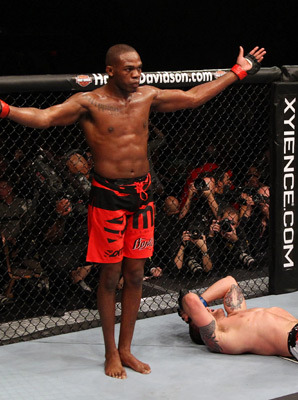 Jon "Bones" Jones is the current UFC light heavyweight champion, and one of the top 10 pound-for-pound fighters in the world.
Jones could appear on Bones for one reason: His nickname.
Bones airs Thursdays at 9 on Fox.
Michael Bisping on Sesame Street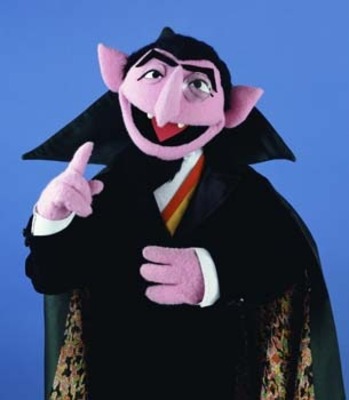 Michael Bisping is a UFC middleweight fighter and a current coach on season 14 of The Ultimate Fighter.
Oops. Wrong picture.
Should "The Count" ever need a sick day, I'm sure that Michael "The Count" Bisping, would be able to step in and help the kids learn their numbers.
After all, he's been incredibly helpful with his team thus far on The Ultimate Fighter.
Lyoto Machida on the Price Is Right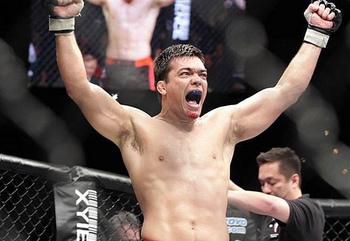 Lyoto Machida is the former UFC heavyweight champion, and next in line to challenge for the light heavyweight title.
For those of you that got the joke just from the title of the slide, I commend you.
For those that didn't, think back to UFC 133, when Lyoto Machida agreed to fill in and fight Rashad Evans, until he did what?
Asked for Anderson Silva money.
Get it now?
The Price is Right airs weekdays at 11 on CBS.
Chael Sonnen on Jerry Springer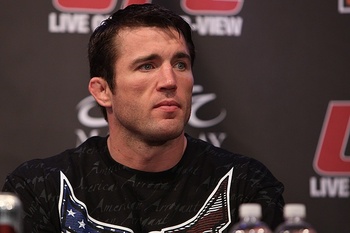 Chael Sonnen is a UFC middleweight fighter, and is likely next in line to fight for the title.
I don't care if he replaces Jerry as the host for a day or if he's on the show himself; Chael Sonnen on Jerry Springer would be hysterical.
Honestly, who wouldn't tune in to see what Sonnen has to say and what he'll do?
The Jerry Springer show airs weekdays at 11AM on WPIX.
Chris Leben on the Walking Dead
Chris Leben is a middleweight in the UFC and is known for his granite chin and heavy hands. This was especially on display at UFC Fight Night 11 when he took on Terry Martin.
Late in the third round, Martin rocked Leben and was close to winning the fight, but Leben just kept walking forward, taking punishment and throwing bombs.
Eventually, Leben connected with a left hand and put Martin out cold.
Leben is a zombie. Or, if you prefer, a "walker." Either way, you just can't stop him.
The Walking Dead airs Sundays at 9 on AMC.
Who Else?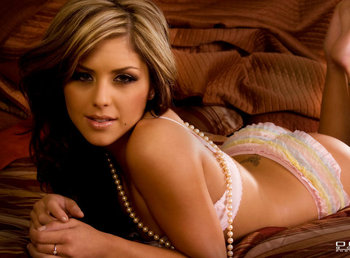 What other fighters do you think should make appearances on TV shows?
Let's hear it in the comments!
In the meantime, every slideshow needs a little Brittney.
Thanks for reading!
Tim McTiernan is a Featured Columnist for Bleacher Report. For the latest news on everything MMA, follow me on twitter @tmt2393.
Keep Reading