Why Do Japanese Fighters Fail in the UFC?
November 1, 2011
On the heels of Hatsu Hioki's underwhelming and controversial decision win over American George Roop this past weekend at UFC 137 in Las Vegas, a very puzzling question remains in the mixed martial arts world:
Why do most of the best Japanese star fighters fail in the UFC?
With the exception of Yushin Okami, the evidence has been played out time and time again in the history of MMA: ahighly touted Japanese star, in demand as "the best fighter outside the UFC," is finally signed to much fanfare, only to fizzle out and fail without any real success in the UFC.
Here are five main reasons why Japanese fighters fail in the UFC.
Physical Inferiority Complex
When it comes to physical stature, athleticism and strength, Japanese athletes often feel inferior in their physical make-up against the best of the best in the West.
The belief is not that the athletes of the West are technically or skillfully better, but it is believed that they are naturally bigger and stronger and that there is a physical disadvantage going in that must be overcome.
That inferiority complex seeps into the mental side of the fight and confidence becomes an issue. Very rarely do you get physical specimen like Okami coming out of Japan.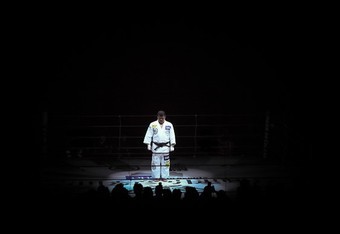 UFC-Level Wrestling
A Japanese fighter is rarely a wrestler at his base; he is usually a martial artist turned mixed martial artist who has been training martial arts all his life.
There is no NCAA Division I athlete in Japan with the Dan Gable-like conditioning that many of the UFC athletes start with. Combine that with the more wrestling friendly rules and judging in the UFC, compared to organizations in Japan, and it makes for a lethal mix for Japanese failure.
On US Soil 
Many UFC debuts and events take place on American soil and, again, the Japanese are a regimented, homebody sort who have trouble adapting anytime they go out of the comfort of their own country.
Therefore, Japanese fighters are often a bunch of homers who will do much better in the UFC when the fights take place in the comforts of their own land and culture.
The UFC Show
We have heard many people, including UFC President Dana White, speak about the UFC jitters that can overcome even the best and toughest fighters in their debut fights.
It can—and has—struck star fighters from many organizations. Add the issues above to those jitters and you get one tentative and off fighter.
The Matchups
I have always been a critic of fighters who have dominated and held titles in other organizations flying in and debuting against any top five or better in the UFC. Pecking order dues aside, every fighter should get a warm-up opponent or two in order to get used to everything that a UFC fight entails.
Examples like Hayato "Mach" Sakurai fighting champion Matt Hughes in his debut to Takanori Gomi fighting Kenny Florian are prime examples of an ill-prepared Japanese fighter immediately being thrown to the wolves with no slow build.
Even the best Japanese star who has dominated in his country is no more than a top-10- to top-15-rated prospect in a UFC debut. The evidence is there that Japanese fighters are rare to be a top five in the UFC when starting out or ever, as the UFC fighters are just that good.
Unfortunately, many of them get thrown to the wolves based on dominance over lower-level opponents. They get eaten up and turn tail back to the comforts of the Land of the Rising Sun.
Dwight Wakabayashi is a Featured Columnist for Bleacher Report MMA and correspondent for MMACanada.net.
Catch him on Facebook and Twitter at wakafightermma.