Tony La Russa Retires: Manager Ends Historic Career After Epic World Series Win
October 31, 2011
Ed Szczepanski/Getty Images
Tony La Russa is retiring.
B.J. Rains, the Cardinals beat writer for FOXSportsMidwest.com broke the news a few minutes ago via his Twitter account.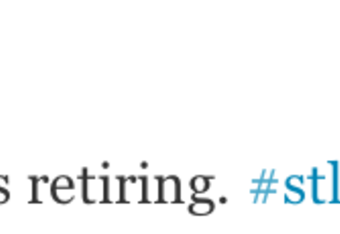 That's right, the three-time World Series winner, four-time Manager of the Year's historic career is coming to an end.
La Russa is 67 years old, has accomplished everything a manager could dream of in Major League Baseball and you can't blame him for hanging up his boots after winning the World Series this year in one of the most epic seven-game showdowns in the history of baseball.
His famed career began as a player in 1962, when the Kansas City Athletics signed him as a middle infielder. He was in and out of the MLB until 1973, when he retired due to lingering injuries and spent time getting a law degree from Florida State.
The Chicago White Sox gave him his first chance to be a manager in 1978, putting him in charge of the Knoxville Sox, a Double-A team.
He quickly worked his way up and soon became the full-time manager of the White Sox in 1979, a position he would keep until 1986 when the team struggled and was fired.
His former playing team, the Oakland A's, called him and offered him the managerial position on their team. He would lead them to three-straight World Series appearances, winning in 1989 against the San Francisco Giants.
He jumped to the Cardinals in 1996 and brought St. Louis World Series titles in 2006 and 2011 and now has decided to end his storied career with the team he has been most successful with.
La Russa magically helped his team squeak into the playoffs and guided them past the World Series-favorite Philadelphia Phillies, Milwaukee Brewers and then the Texas Rangers in seven games.
This run was the crown jewel on his amazing managerial career and he should be proud to retire on top, like the greatest tend to do.