Bernie Ecclestone and Ross Brawn at Odds over Formula 1's Future
October 29, 2011
Mark Thompson/Getty Images
Formula One heavy hitters Bernie Ecclestone and Ross Brawn are at odds over the best future for the sport.
The two have come out to voice their respective opinions about the continued expansion into new markets.
Ecclestone's track record is there for all to see.
Since the introduction of Malaysia in 1999, F1 has seen the introduction of nine new tracks to the F1 circus, with Austin, Weehawken in the USA and Sochi in Russia lined up for the next three years.
Not that Ecclestone is satisfied with even that massive amount of change.
He is now calling for a further two races in the US, bringing the total to four.
We used to have three or four races in America, so we need two more,It's a big country. We have nine races in Europe [eight with the loss of Turkey] and America is about the same size.

So maybe we should have four in Europe and four in America.
Let's just ignore the population disparity, shall we? Also, for the record, the most races that the US had in the modern era is three—and they did it only once in 1982.
Ecclestone doesn't indicate which European races are to be canned, but he has been a long time supporter of Monaco, and Monza and Silverstone are two of the oldest and most loved tracks, in the world.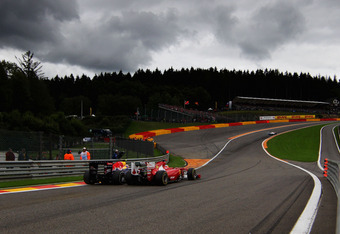 Vladimir Rys/Getty Images
That only leaves one race left in Ecclestone's scenario. Spa, Hockenheim, Hungaroring, Nurburgring are all to be thrown on Ecclestone's scrapheap.
Whereas Ecclestone has shown himself to be willing to sell the sport to the highest bidder while paying only lip-service to tradition, Brawn is keen to respect the heritage and history of F1
The F1 Times quotes Brawn as saying
What we don't want is to lose important races, and we can all sit here and debate which ones are important, but we don't want to lose the iconic and historic heritage races.

They are what makes Formula One so attractive for countries like India, to be part of that collection of races, to be a race like Monaco, Silverstone and Monza.

If we lose those heritage races, those important historic races, then I think Formula One itself becomes less attractive.
These are sentiments echoed by fans.
In a recent Bleacher Report poll, only 36 percent of fans thought that the continued expansion of the sport was a good thing. Similarly, another poll revealed only 44 percent of respondents thought the US could sustain a second GP.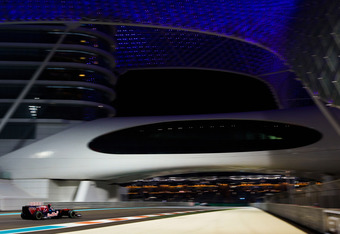 Peter Fox/Getty Images
It's difficult to imagine a scenario where more would favour four US races.
Okay, so those polls are hardly scientific, but there's no point asking for people's opinion if we're not going to use it.
The fact that some of these races prove to be unsustainable is of little consequence. Turkey has already been cast aside for daring to ask for a bit of a discount.
Korea is on notice that they're next if they keep complaining.
Ecclestone can drive a hard bargain, safe in the knowledge that if organisers can't meet his demands, there's always someone else eager to throw cash for the honour of hosting a race.
It's difficult to come up with an argument in favour of the traditional tracks that isn't emotional or sentimental but, nevertheless, history and heritage are important.
At least to some.