Fantasy Football Rankings: Rating the Top 10 IDP Players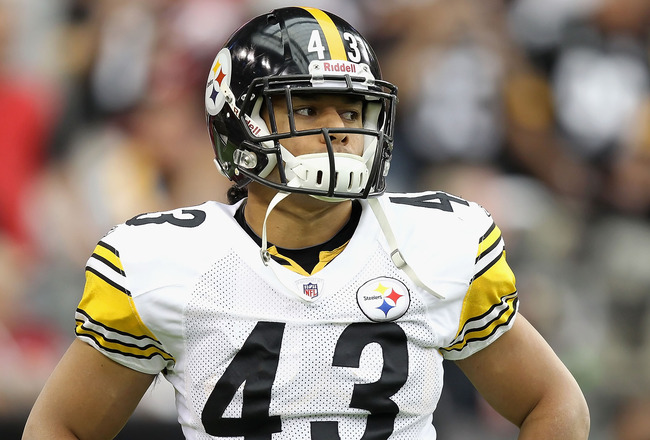 Christian Petersen/Getty Images
Fantasy football isn't all about Aaron Rodgers lighting up the scoreboard, Arian Foster slicing up defenses with his aggressive running style or Calvin Johnson dominating DB's.
If you like your fantasy with a little more reality and love defense, then IDP leagues are for you. IDP leagues value sacks, tackles, interceptions and guys who have the ability to score. While these players don't carry the same sex appeal that their offensive counterparts do, they carry a lot of weight in IDP leagues.
So, let's give props to some IDP stalwarts.
In no particular order, this slideshow will highlight ten defensive players who are carrying your IDP teams this year.
Jared Allen: Minnesota Vikings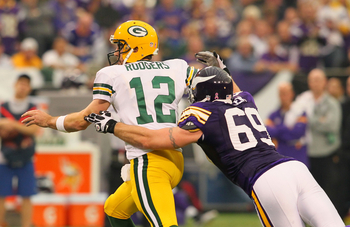 Adam Bettcher/Getty Images
Allen is the benchmark when it comes to defensive linemen.
Allen is a sack machine, leading the league with 12, which is four more than the next closest person. Allen instills fears on opposing QB's and his value is immeasurable in IDP leagues.
Jason Pierre-Paul: New York Giants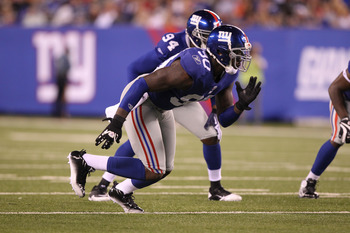 Al Bello/Getty Images
You want an athletic freak? Look no further than Pierre-Paul.
Pierre-Paul is blessed with great athleticism and wingspan, for which he uses to terrorize opposing QB's. Pierre-Paul is tied for second in the league in sacks with eight. The only downside is that Pierre-Paul's playing time could be impacted with Justin Tuck and Osi Umenyiora now both being healthy.
Desmond Bishop: Green Bay Packers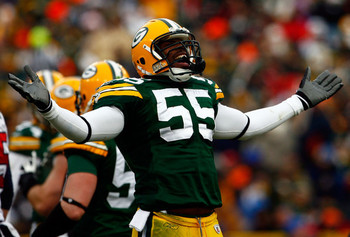 Bishop has emerged as one of the league's fiercest linebackers. His 65 tackles place him second in the league, while his three sacks are not too shabby either.
George Wilson: Buffalo Bills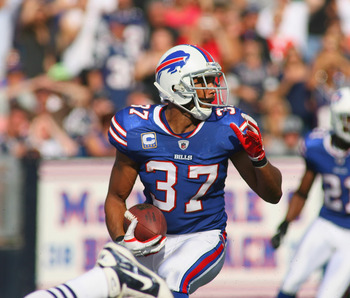 Rick Stewart/Getty Images
Wilson is a hard hitting safety who does a great job of piling up the tackles (57) while also ranking among the league leaders in interceptions (three).
Troy Polamalu: Pittsburgh Steelers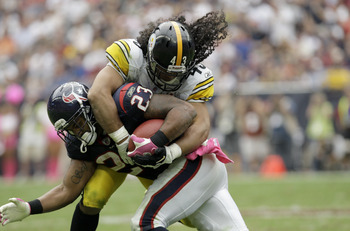 Thomas B. Shea/Getty Images
Polamalu seemingly gets better with age.
No one covers the middle of the field like Polamalu does. He'll rack up the tackles and is always in line for pick sixes.
D'Qwell Jackson: Cleveland Browns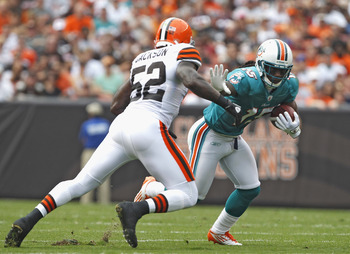 Matt Sullivan/Getty Images
Playing for the Browns does Jackson no favors as he is often overlooked, but he is a lynchpin in IDP leagues at linebacker. Jackson does a good job of accumulating the tackles (55) and sacks (three).
Patrick Willis: San Francisco 49ers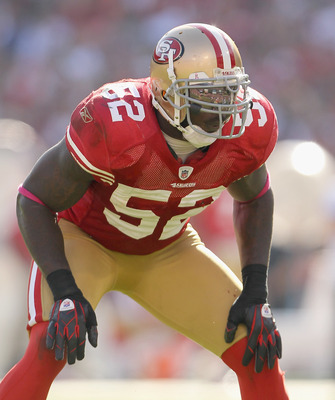 Ezra Shaw/Getty Images
Widely regarded as the game's best IDP linebacker, Willis has done nothing this year to change that perception as he continues to rack up the tackles (47), while being a beast in the middle of the field.
Tyvon Branch: Oakland Raiders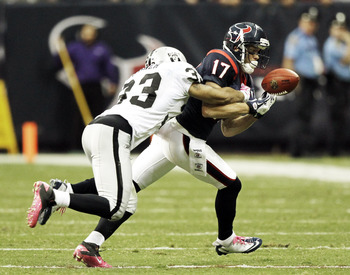 Bob Levey/Getty Images
Branch has ascended to being one of the league's top safeties.
Branch is capable of picking off passes just as much as he is adept at making tackles. Branch also can sneak in a sack, as he had four last year. Simply put, Branch is a playmaker on defense.
Jason Babin: Philadelphia Eagles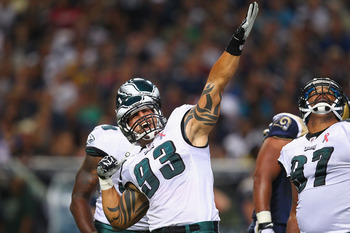 Dilip Vishwanat/Getty Images
The Eagles knew when they acquired Babin in the offseason, they would get a great pass rusher. Thus far, Babin has not let down the Eagles as he has seven sacks (third in the league).
Paul Posluszny: Jacksonville Jaguars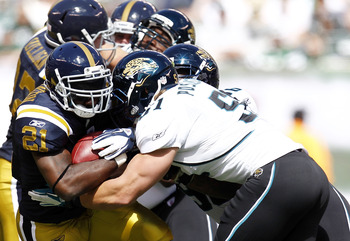 Jeff Zelevansky/Getty Images
Posluszny is one of the most active and alert linebackers in the league today. Posluszny is a tackle machine (59) and at times can pick off some passes too.
Keep Reading