Chelsea FC & Arsenal FC: 5 Reasons the Rivaly Between the Londoners Is so Fierce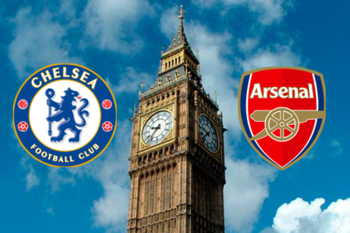 This weekend, Chelsea FC will face off against their neighbors to the north, Arsenal FC.
The rivalry between the Blues and the Gunners has always been present, but has escalated in intensity in recent years as they are now both competing at the highest level of football and are rivals for England's—and indeed Europe's—top honors.
In this article, we'll examine five of the many things that make this inter-London rivalry so fierce.
History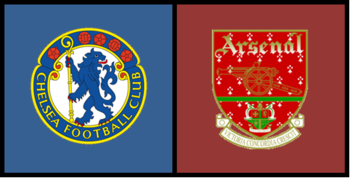 The first thing that makes these clubs intense rivals is their histories.
Arsenal outshines Chelsea in terms of trophies won with 13 First Division titles, 10 FA Cups, two League Cups and once the Champions League runners-up.
Chelsea, on the other hand, has four First Division titles, six FA Cups, four League Cups and are also one-time Champions League runners-up.
Although the difference between the two may seem pretty large with Arsenal casting quite a shadow over their West London neighbors, if you look only at the past decade, the trophy count gets much more competitive.
Since 2000, Chelsea has three League titles, compared to Arsenal's two. The Blues have four FA Cups, compared to the Gunners' three. Both have just missed out on the coveted Champions League trophy just once.
Looking at those stats, it's easy to see why the rivalry has heated up in the last few years. Both clubs know that one more trophy win on either side would make eclipsing the other that much more difficult.
That is, after all, what local rivalries are all about.
Didier Drogba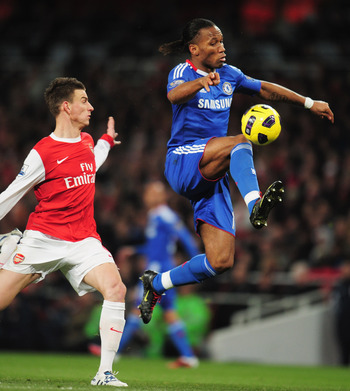 Shaun Botterill/Getty Images
In recent years, the very sight of Didier Drogba has sent chills down the spines of Arsenal fans.
The Ivorian striker boasts a lethal record against the Gunners, having scored in almost every game the two have met over the past few years.
It's become sort of a joke among Chelsea fans about how prolific Drogs is against the Gunners. This time last year, then-Chelsea assistant manager Ray Wilkins stated, "Didier's record against Arsenal is phenomenal...He scored a very good goal again. That type of back-heel is what Didier is all about. That's what makes him what he is. He certainly does make a difference when he is on fire like he was today," after the striker opened the scoring in what turned out to be a 2-0 win for the Blues against Arsenal.
Perhaps it's a bit surprising that one man can be the source of such animosity between two sides, but you'd be hard-pressed to find a Gunner who views Drogba in a good light.
Even though the Ivorian is ineligible to participate in this weekend's face-off as a result of his red card against QPR last Sunday, Arsenal fans will no doubt still be remembering all the heartache he caused them in years past.
Propinquity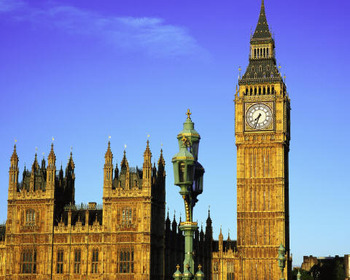 Another reason these two clubs are such fierce rivals is that they're in such close proximity to each other.
Needless to say, the Chelsea-Arsenal rivalry isn't as fierce a London rivalry as the Chelsea-QPR or Chelsea-Fulham West London derbies, and nowhere near as heated as the Arsenal-Spurs North London derby, but the competition is certainly still there.
The Blues and the Gunners are the two biggest clubs in London. Regardless of where in the city they're located, that will always mean fierce competition between the two sides.
Bragging Rights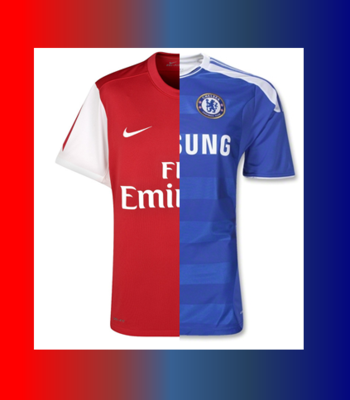 The coveted bragging rights between local rivals ties into the last slide concerning club proximity, and has alot to do with any local derbies, especially one like this where the two sides are competing at the top level.
One of the most important aspects about last week's Manchester derby between Manchester United and their neighbors Manchester City was which set of fans would get the bragging rights for the next few months—until the clubs met again.
The same is true for the fans of London's two biggest clubs, and the atmosphere in the Bridge this weekend—with the excitement and tension of any derby—will certainly not endear each set of fans to the other.
Ashley Cole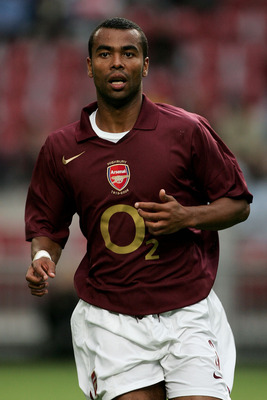 Clive Brunskill/Getty Images
Perhaps the biggest thing recently that has caused contention—even downright hatred—between these two sides is Ashley Cole.
Cole is a product of Arsenal's youth academy and was, at the time, thought to be one of Arsené Wenger's biggest youth prospects.
A series of events related to contracts, wages and what Cole perceived to be club ambition, eventually compelled the Englishman to seek a transfer to Chelsea.
In the dying hours of the 2006 summer transfer window, a deal was reached that saw Chelsea's William Gallas, as well as £5m, go Arsenal's way in exchange for the left-back.
Over five years later, most Gunners fans still feel animosity towards the man they now refer to as "Ca$hley," a reference to his ruing the wage offer the club presented to him in 2006, which he deemed to be too low, and which the Arsenal fans believe was the primary impetus to his request for a transfer.
A more detailed recount of Cole's transfer to Chelsea can be seen here
Conclusion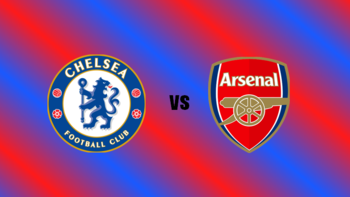 So if there's anything history has told us, it's that the competitiveness between these two London powerhouses is likely to go on without end for quite awhile.
The match between the two on Saturday will certainly be a cracker, with both clubs having something to prove.
And of course, may the best team win!
Keep Reading

Chelsea: Like this team?