College Football 2011: The Top 5 Heisman Candidates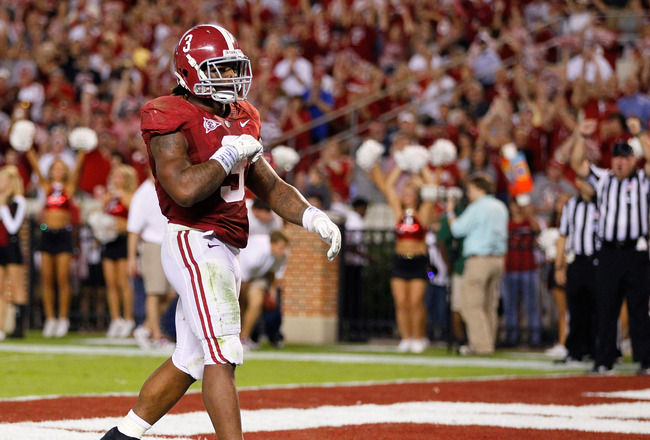 Kevin C. Cox/Getty Images
Although Heisman candidates usually are from the top teams in the nation, this trophy should go to the best player in college football, not the best player on the best team. However, these paths can sometimes cross.
Take Cam Newton for instance, who was clearly the best player in college football and managed to lead the Auburn Tigers to a BCS National Championship last year.
With this said, it is clear that the Heisman Trophy award usually goes to a player on one of the best teams in the nation year after year. However, Tim Tebow won the Heisman in 2007 and his Florida Gators lost four games that year.
A team's schedule should play a big part in who wins the Heisman Trophy. After that fact, it should be stats alone for an individual, not how good their team is.
Enough said, read on to find out the top five Heisman candidates.
Honorable Mentions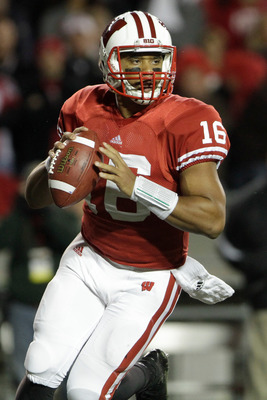 John Gress/Getty Images
With only a list of five, it is easy to leave players like QB Landry Jones and QB Brandon Weeden out of this list because the Heisman finalists do not consist of 10 players. Heck, they don't even consist of five for that matter.
Therefore, it is hard to argue that a player who is ranked sixth or seventh on this list this far in the season should be considered for the Heisman Trophy. For anyone who tries to make a case for Jones has to make that same case for Weeden or vice versa, because their numbers are practically identical.
Honorable Mentions:
- Landry Jones
- Brandon Weeden
- Russell Wilson
- Robert Griffin III
5. Clemson, QB Tajh Boyd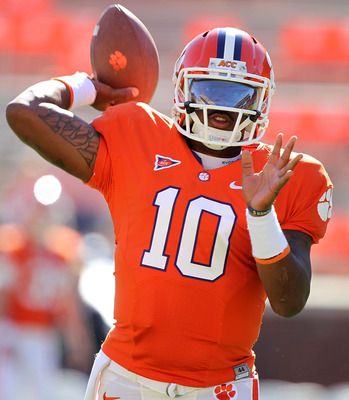 Scott Halleran/Getty Images
Tajh Boyd was not even heard of before this season and possibly before the last BCS Standings came out. That aside, Boyd is one heck of a quarterback.
In his sophomore season, Boyd has thrown 2,379 yards (seventh in college football) and 24 touchdowns (tied for first in college football) so far.
Not only is he playing amazing, but his team is doing great as well. The Clemson Tigers are 8-0 in a relatively good ACC. Not to mention, they are ranked fifth in the BCS Standings.
4. Houston, QB Case Keenum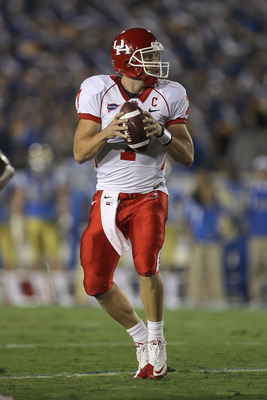 Stephen Dunn/Getty Images
Case Keenum may play for a team that most people have never heard of, but he still deserves to be looked at for the Heisman Trophy.
What Keenum is doing on the field should not be overlooked by the weak play in the C-USA. Keenum is in the top three of the major offensive categories for quarterbacks this year.
Keenum is first in passing yards (2,685) and third in QB Rating (184.8) and touchdowns (23) this season. Not to mention, he has only thrown two interceptions.
Kennum and the Houston Cougars have had a very easy schedule, but they are also undefeated at 7-0 and are ranked No. 17 in the BCS Standings. The Cougars will most likely run the table, but they will almost definitely not make the BCS National Championship game.
However, that is not what is in question. Sure, the C-USA does not at all compare to the SEC or even the Big East for that matter, but Keenum is lighting it up every game he plays.
In the first quarter of Houston's last game against Marshall, Keenum became the Football Bowl Subdivision's all-time leader in total offense. He is also in range of all-time records in touchdowns thrown and passing yards.
Argue all you want that Keenum plays in a lousy conference, but stats alone, Keenum is the best player in all of college football. This does not mean he should win the Heisman Trophy. A team's schedule should definitely play a big part in this trophy.
However, Keenum should at least be acknowledged as a Heisman candidate.
3. Stanford, QB Andrew Luck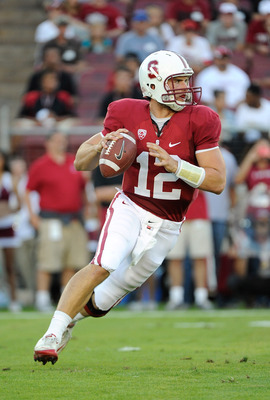 Thearon W. Henderson/Getty Images
Most people have Andrew Luck leading the Heisman race. However, Stanford has not really played anyone. Sure, they murdered a ranked team last weekend, but was Washington really worthy of a No. 25 ranking?
Don't get me wrong, Stanford plays in a much better conference than Houston or Boise State, but Luck is easily the Heisman favorite in a lot of people's minds.
Luck is having a great season with 1,888 yards and 20 touchdowns, but there are players with better numbers in college football. Luck is going to be a great player in the NFL and he may be the best quarterback in college football, but his numbers do not show that right now.
This most likely is because of Stanford's easy schedule. They have cruised through their opponents thus far and have a record of 7-0.
I am not trying to say that Andrew Luck is overrated in anyway, I just don't think he is playing like the best player in the nation this year.
He might be the best player in the nation, but LeBron James doesn't win the MVP award every year, so why should Luck?
2. Boise State, QB Kellen Moore
Doug Pensinger/Getty Images
Say what you want about Kellen Moore.
Sure, Boise State plays in a weak conference and it is true that they really only had one quality win this year, which was against the Georgia Bulldogs.
However, you cannot take away from the fact that Moore is a tremendous quarterback. He just passed Colt McCoy for the most wins for an FBS quarterback with 45. As a starting quarterback, Moore only has two loses in his career.
For this season, though, Moore has over 2,000 yards and has tacked on 24 touchdown passes.
Moore has also led the Boise State Broncos to a 7-0 record, which is good enough to rank them at No. 4 in the BCS Standings.
If there is ever going to be a non-BCS school to make the BCS National Championship, why not make it this year, and at the same time award a non-BCS school with the Heisman Trophy.
1. Alabama, RB Trent Richardson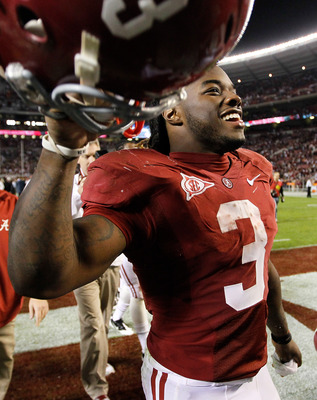 Kevin C. Cox/Getty Images
With Heisman Trophy winner Mark Ingram leaving for the NFL, it was hard to say that his place could be taken, or at least this soon. However, Richardson has filled Ingram's shoes very nicely.
Richardson is second in the nation in rushing yards with 989. Most impressively, he has a whopping 17 rushing touchdowns. He has ran over 180 yards in two different games and has only been under 100 rushing yards for that many games as well.
If it wasn't for Richardson, Alabama would not have as explosive of an offense as they do. Not even by a long shot.
What makes Richardson's season so special is the fact that he is performing so well against some of the best defenses in college football. In case you haven't heard, the SEC is no joke, unless if you're name is Trent Richardson.
If Richardson can continue his success against the No. 1 LSU Tigers, there is no doubt that he should be the clear front-runner in the Heisman race.
Keep Reading