World Series 2011: 3 Reasons Game 6 Postponement Helps Cardinals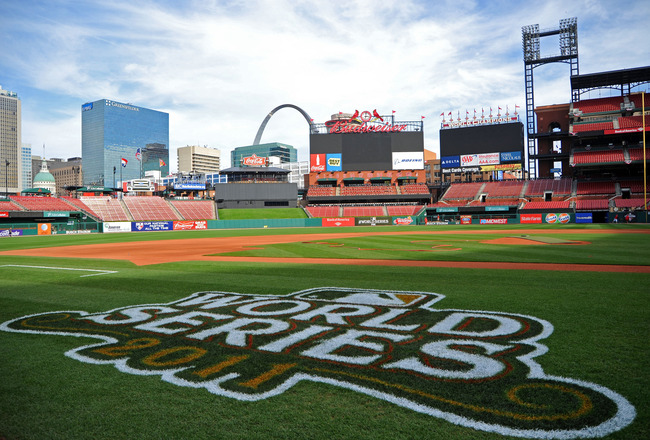 Michael Heiman/Getty Images
Major League Baseball has announced that Game 6 of the World Series between the Texas Rangers and St. Louis Cardinals will be postponed due to weather conditions in and around the St. Louis area Wednesday.
Game 6 will be played on Thursday night at 7:05 p.m. CST, and Game 7, if necessary, will be played Friday night at the same time.
Here are three reasons the Cardinals stand to benefit the most from the delay.
1. More Time to Get over a Crazy Game 5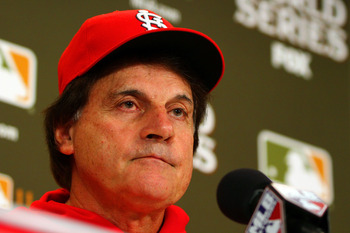 Dilip Vishwanat/Getty Images
Tony La Russa had a lot of explaining to do following what many thought were strange managerial moves in Game 5.
With the alleged bullpen phone issues and the general disappointment that surrounded the Cardinals in the aftermath of a difficult loss in Texas that gave the Rangers a 3-2 Series lead, St. Louis will gladly use an extra day to put Game 5 behind it.
2. More Time to Put Games 6 and Possibly 7 in Perspective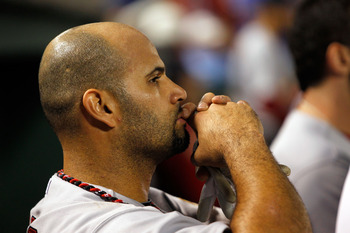 Tom Pennington/Getty Images
The Cardinals are not in a dire position.
Of course, any time you face elimination is serious, but there have been plenty of teams in big league history that have come back from a 3-2 World Series deficit.
The 2002 Angels, 2001 Diamondbacks, 1991 Twins, 1987 Twins and 1986 Mets have done it in just the last 25 years.
It's now simply a situation where the Cardinals have to win two baseball games in a row, something they did numerous times during the regular season.
3. Postponement Just Adds Another Day to Cool off the Rangers
Ezra Shaw/Getty Images
Mitch Moreland, Adrian Beltre, and Mike Napoli hit huge homers for the Rangers in Game 5, and Texas has won two straight over the reeling Cardinals.
But now that there will have been two days off between Game 5 and Game 6, the Rangers may just cool off enough for the home team to jump on them early and often come Thursday night.
Keep Reading

St Louis Cardinals: Like this team?