Sidney Crosby, Alex Ovechkin and Each Team's Franchise Player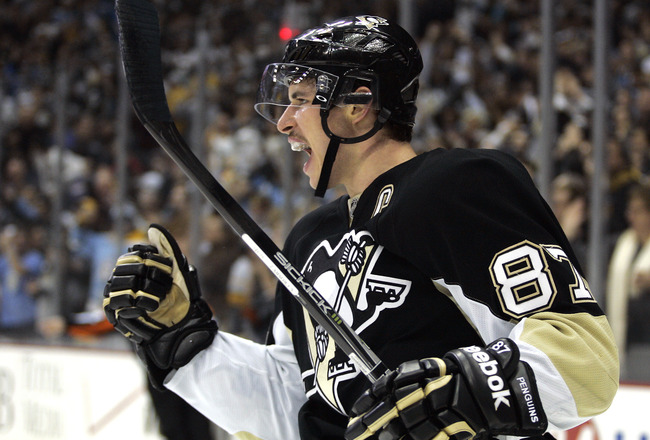 Justin K. Aller/Getty Images
What is a franchise player? While the definition may vary from person to person, at its simplest, I believe it is someone whom you build a team around.
To build a team around someone, he needs to be under 30 at a minimum. Preferably, he will be under the age of 25.
There should be glimpses of greatness and an overall perception that this person will become the cornerstone of your team. Having a great personality does not hurt either.
Some will disagree with the notion that each team already has a franchise player. That is fair, but take a look at each team's franchise player and let's start the debate!
Corey Perry, Anaheim Ducks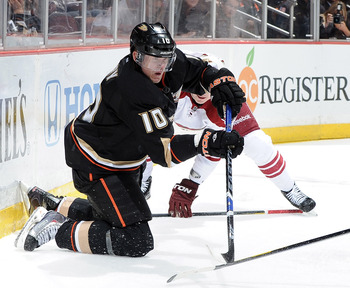 Harry How/Getty Images
Why him? At age 26, his point totals have increased in every year. Knocked in 50 goals last season and won the Hart Trophy.
Tyler Seguin, Boston Bruins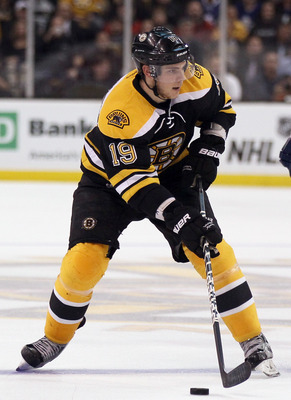 Elsa/Getty Images
Why him? Seguin was able to compete in the NHL right away. His talent should continue to develop with additional experience.
Ryan Miller, Buffalo Sabres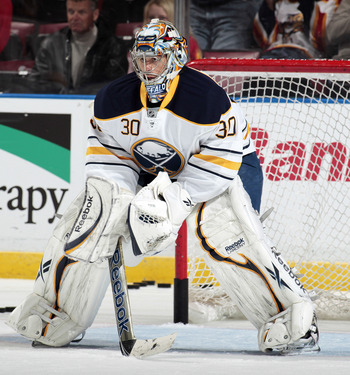 Joel Auerbach/Getty Images
Why him? Despite getting up there in age, the franchise's best chances rest on Miller's ability to stop the puck.
Jarome Iginla, Calgary Flames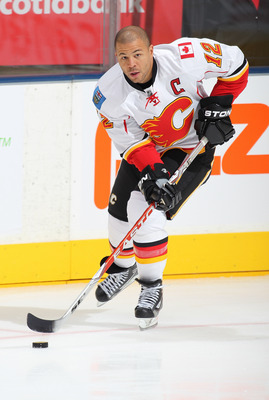 Claus Andersen/Getty Images
Why him? Unfortunately for the Flames, their franchise player is 34 years old. While there may be other good players to follow, most will live in Iginla's shadow.
Eric Staal, Carolina Hurricanes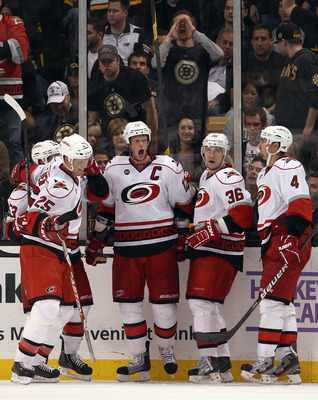 Elsa/Getty Images
Why him? At 26 years old, Staal has experienced a Stanley Cup Championship and is a well-respected captain. Pen him in for at least 70 points every season, too.
Patrick Kane, Chicago Blackhawks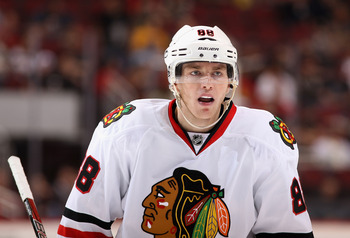 Christian Petersen/Getty Images
Why him? At 22 years of age, he has a Stanley Cup-winning goal and more than 300 career points. He should only get better over the next decade or so.
Matt Duchene, Colorado Avalanche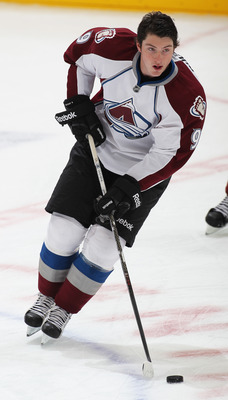 Claus Andersen/Getty Images
Why him? At 20 years old, he has more than 50 career goals and shows promise to be the next coming of the glory years in Denver.
Rick Nash , Columbus Blue Jackets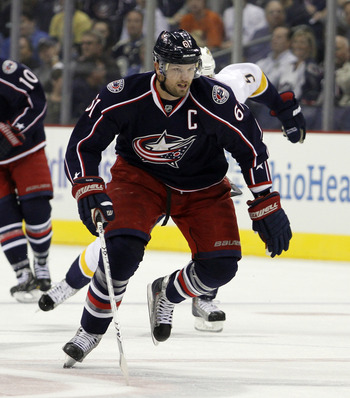 Justin K. Aller/Getty Images
Why him? Nash in unquestionably the face of this franchise. Fans in Columbus have to hope that, at 27, he has still has a chance to get this team to turn the corner and make a great Arena district even better.
Jamie Benn, Dallas Stars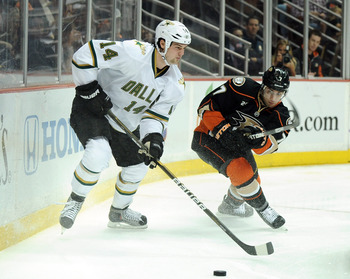 Harry How/Getty Images
Why him? At 22 years old, the sky is the limit for him. He has shown a nice goal scoring touch that could develop further in years to come.
Henrik Zetterberg and Pavel Datsyuk, Detroit Red Wings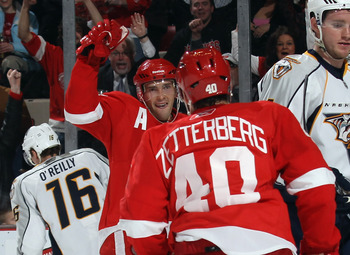 Bruce Bennett/Getty Images
Why them? Okay, it is a copout to select both, but you know as well as I do that despite their age, as long as these two are leading the offense, the Red Wings will have a shot to win it all.
Taylor Hall, Edmonton Oilers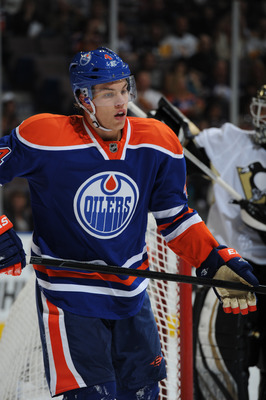 Dale MacMillan/Getty Images
Why him? He's 19 years old and seems willing and able to lead a resurgence in Edmonton.
Erik Gudbranson, Florida Panthers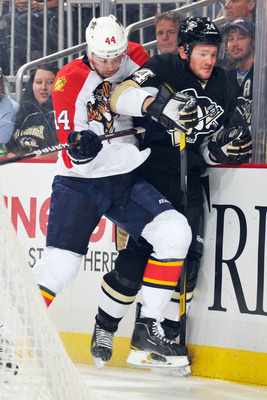 Jamie Sabau/Getty Images
Why him? Well, for starters the pickings are slim in Miami. But, for the Panthers to return to the Rat Trick Glory of the 1990s, it is best to start from the defensive side of the puck on out.
Anze Kopitar, Los Angeles Kings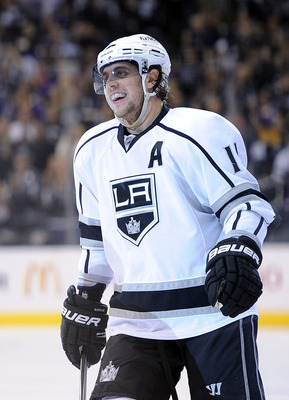 Harry How/Getty Images
Why him? 24 years old and average .91 points per game in his career. The Kings have some great young players, but Kopitar edges out Drew Doughty on my list.
Devin Setoguchi, Minnesota Wild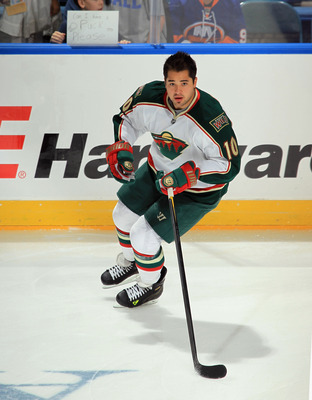 Bruce Bennett/Getty Images
Why him? It may be a bit of a stretch to call Setoguchi a franchise guy, but he has offensive skills and can bring excitement to the stands in St. Paul.
Carey Price, Montreal Canadiens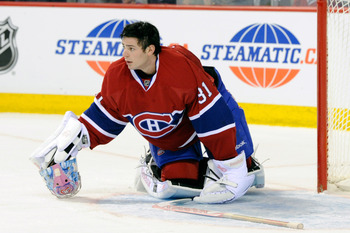 Richard Wolowicz/Getty Images
Why him? Opinion on Price has been up, down, back up, back down and somehow back up again in his career. It may seem like he is old because of this, but he is still only 24 years old. Stability between the pipes is incredibly important, and Price could provide this.
Shea Weber, Nashville Predators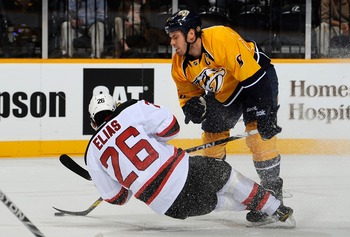 Frederick Breedon/Getty Images
Why him? Shea Weber is a hard-working guy in the heart of country music. It is a natural fit that he would be the face of this team. The real question is, what will the Predators do if they are unable to keep him?
Martin Brodeur, New Jersey Devils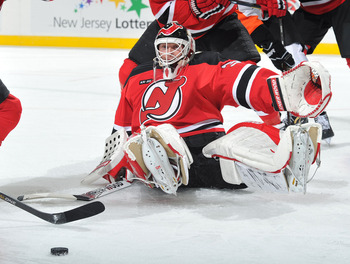 Christopher Pasatieri/Getty Images
Why him? No disrespect intended to Parise or Kovalchuk, but the reason for New Jersey's decade-plus run of success is Marty. At 39 years old, that probably does not bode well for the future of the Devils.
John Tavares, New York Islanders
Bruce Bennett/Getty Images
Why him? At 21 years old, he has shown glimpses of being that "next level" player many think he can become. Perhaps this will be the season that he takes his "Stamkos" leap forward.
Marc Staal, New York Rangers
Bruce Bennett/Getty Images
Why him? When his concussion issues are clear, Staal is the defenseman version of his brothers Eric and Jordan. He is a player who does remarkable things that do not always appear on a stat sheet or are noticed by casual fans, but his abilities are clear to those who know the game.
Jason Spezza, Ottawa Senators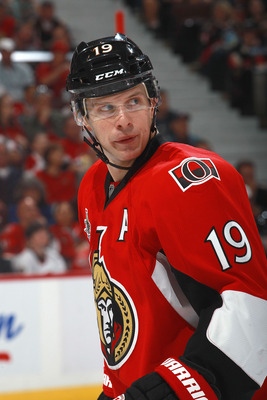 Jana Chytilova/Freestyle Photo/Getty Images
Why him? While Spezza is getting up there, he seems likely to be the piece that the Sens build around. So far this season, he is returning to form, but there are certainly questions about which version of him is the real one.
Claude Giroux, Philadelphia Flyers
Bruce Bennett/Getty Images
Why him? At 23 years old, there is a lot of upside for a guy who Jaromir Jagr said reminded him of Mario Lemieux.
Oliver Ekman-Larsson, Phoenix Coyotes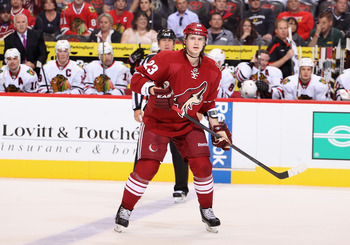 Christian Petersen/Getty Images
Why him? While there may be question marks surrounding where the franchise plays next season, one thing not in question is the need for top-tier defensemen.
Sidney Crosby, Pittsburgh Penguins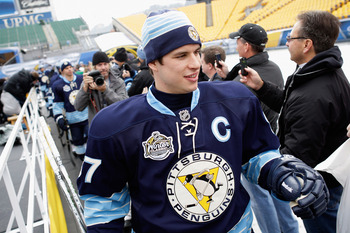 Jamie Squire/Getty Images
Why him? Despite concerns over how the concussion saga will play out long-term, Sid left the league scoring nearly at will prior to the injury. He is the face of a franchise that has made its way back up from nearly leaving the city.
Joe Thornton, San Jose Sharks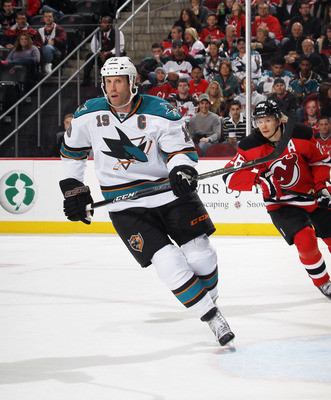 Bruce Bennett/Getty Images
Why him? While someone like Logan Couture may be the future of the Sharks, they are still very much looking to win now. Because of that, Thornton should still be considered their franchise with his leadership abilities and skills that stack points.
Alex Pietrangelo, St. Louis Blues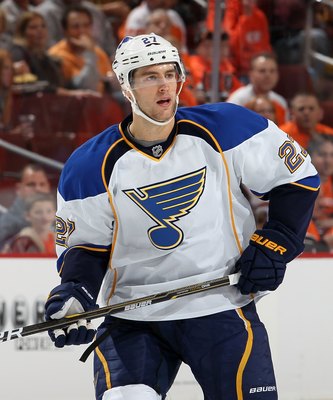 Jim McIsaac/Getty Images
Why him? St. Louis is not shy on young talent. The Blues' Pietrangelo can overcome health concerns to be a to defenseman in the NHL for many years.
Steven Stamkos, Tampa Bay Lightning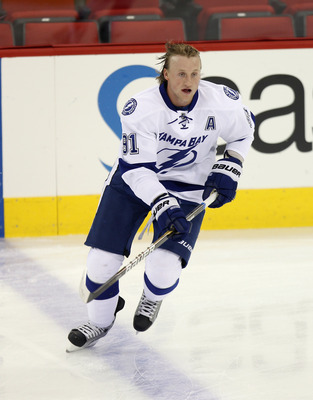 Bruce Bennett/Getty Images
Why him? Stamkos will be a Rocket Richard Trophy candidate each year and seems like a good bet to bring the Stanley Cup back to Tampa.
On a personal note, I always get a chuckle out of what a believe to be a striking resemblance to Jeff Spicoli from Fast Times at Ridgemont High. Google it.
Phil Kessel, Toronto Maple Leafs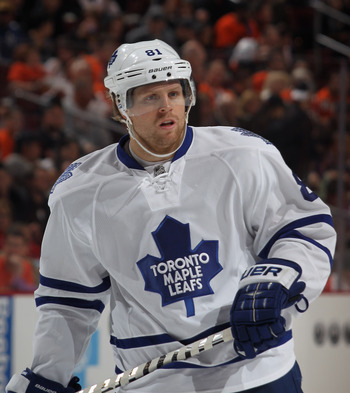 Bruce Bennett/Getty Images
Why him? Kessel is a legitimate goal scorer and, at 24 years old, still may not have reached his top performance.
Henrik and Daniel Sedin, Vancouver Canucks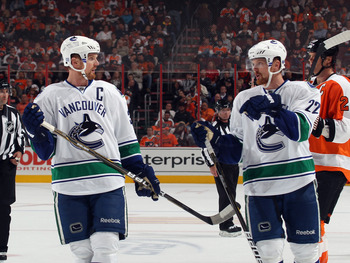 Bruce Bennett/Getty Images
Why them? Their skill and scoring totals make them the natural choice for this franchise despite their age. They were one game away from the cup last season, so this season they will try that much harder to get back and over the top.
Alexander Ovechkin, Washington Capitals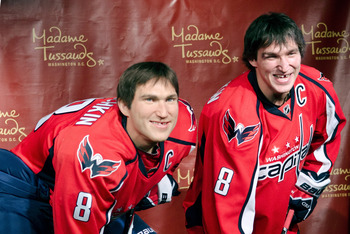 Kris Connor/Getty Images
Why him? Ovie has done everything that a player could want individually. At age 26, he now turns his sights to winning the Stanley Cup for the Capitals.
Evander Kane, Winnipeg Jets
Marianne Helm/Getty Images
Why him? 20 years old and the sky is the limit (pardon the bad Jet pun) for him to help lead the franchise to success on the ice.
Keep Reading

Pittsburgh Penguins: Like this team?