WWE Vengeance 2011 Results: What We Learned from Tonight's Show
October 24, 2011
Tonight, on the 23rd of October, 2011, we saw a pay-per-view in which not a single title changed hands.
I'm not sure if that's ever happened, but it speaks volumes about this show. A lot of big things happened tonight that will undoubtedly affect the WWE for quite some time. These big things also taught us a lot about what is going on backstage in the company as we move forward towards WrestleMania.
One of the first things we learned was about the tag team division. We have been told that WWE has been planning to revolutionize the tag team division, but with Air-Boom's less-than-spectacular victory over Dolph Ziggler and Jack Swagger, that remains to be seen.
The feud between the two teams was about average and their match tonight was nothing we haven't seen before.
In fact, it seemed to be the same match we've been seeing for the past couple of weeks. Bourne would get isolated and pounded on before making a hot tag to Kofi, who would use his finish maneuver, Trouble in Paradise, and then tag Bourne so that the latter could pull off his (admittedly) beautiful AirBourne for the win.
One of things the WWE needs if they seriously want to revive the tag team division is to get more teams into the mix. And Air-Boom needs to face a team that is as popular as they are. And by popular I mean someone who can get as big of a crowd reaction as they do.
I think the Usos could be a great team to feud with Air-Boom, but only if they can connect with the fans some more. And as for the Awesome Truth, I don't see them ever getting to actually compete for tag titles.At least not now.
As for Dolph Ziggler, I think WWE has big plans for him. Even though he didn't win the tag team titles, Ziggler did retain his United States Championship in a decent match. Surprisingly, Air-Boom got kicked out of ringside (which I thought was pretty funny), but Jack Swagger and Vickie Guerrero (who actually interfered) didn't.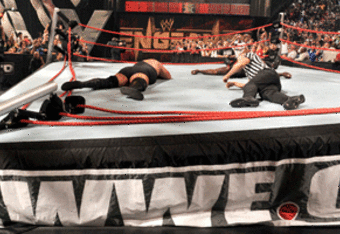 Anyway, for someone to get hit with both Trouble in Paradise and AirBourne and then go ont o to keep his title against someone with the full support of the WWE Universe in a relatively quick match means a lot.
Not only does that make Ziggler's title look good, but that makes Ziggler look good as well.
As for the Divas, we had an interesting match and Eve actually seemed to have Beth beat quite a few times. But in the end, Beth pulled through without the help of Natalya.
Which begs the question: When will the Sisters of Salvation turn on each other?
A feud with those two has the potential to produce some great matches, and that's something that could revitalize the Divas division. For now, however, Beth and Natalya are on the same page and the Divas division remains in a state of limbo—it's still not what it used to be, but the pot is clearly being stirred.
The grudge match between Randy Orton and Cody Rhodes taught us that Rhodes is still the top star on SmackDown. The two had a really good back-and-forth that showcased the fact that the two were former teammates and that they knew each other's move-sets rather well.The match wasn't nearly as good as it could have been, but with all of the counters, double-counters, and close calls, it was good.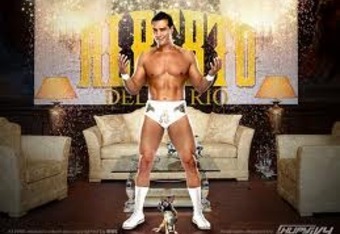 Compared to this match, the end was rather subpar.
Somehow, Orton was able to get up from both the Beautiful Disaster and the Cross-Rhodes, but Rhodes was taken out by one RKO. Just because Orton stopped being in the world title hunt doesn't mean he stopped being the star of SmackDown. For the record, I liked how Rhodes almost hit the RKO.
The Sheamus-Christian feud should be about over with Sheamus getting a rather decisive victory over his rival. The two had a good match, considering they really had no reason to be fighting each other (other than that one is a heel and the other is a face). No lesson learned here.
Kevin Nash is far from being done in the WWE. Tonight we learned that, but we also learned that there may be more to interim-Raw General Manager John Laurinaitis than it seems.
When he told the members of Awesome Truth that he hired them only because they were "really good at sucking up," he told us that his allegiances lie somewhere else. Perhaps in Kevin Nash. Perhaps in Vince McMahon. Perhaps in the anonymous Raw General Manager!
Okay probably not that last one, but that small phrase laid the way for many different paths for Raw to take.
We learned that Mark Henry is going to be the World Heavyweight Champion for a little while longer. The last person who super-plexed the Big Show and broke the ring was Brock Lesnar. I think that says a lot.
And last, but certainly not least, Alberto Del Rio.
While I'm sure he only won this match because John Cena is supposed to be out of the title picture, Del Rio showed us just how tough he was. He went toe-to-toe with Cena and (with some assistance) put away one of the most durable people in the WWE today. With a showing like that (and maybe perhaps a more definite non-submission finishing move), Del Rio showed that he's here to stay.
Overall, Vengeance was a really good PPV. It had its memorable moments and (although I doubt it will be mentioned) no titles changed hands. Compared to the WHC and WWE title matches, the other matches were boring, but other than that, I have no complaints.