Georgia vs. Florida: Why the Bulldogs Gotta, Can't, Ain't, Might Beat the Gators
October 27, 2011
Okay, Bulldogs fans—it's time.
Time for what, you say?
For complete frankness. To pull no punches. For abject honesty. To cut to the chase. For an adult conversation. To speak in earnest. For—well, by now, you have the general idea of it.
It's Georgia-Florida week, and it's time to talk turkey, not bull.
What does this week, what does this game mean to our team, to us fans, and to our season? Well, it means just about everything.
But what about the others? What about Auburn and Georgia Tech, some may hedge?
So? What about them?
Auburn? It's really a lot like when Duke hoops fans chant to the fans of the other ACC schools that aren't named the North Carolina Tar Heels, "Not our rival!" 
Without this win this week, beating Auburn—which it may surprise you to learn is my alma mater—is really just about recruiting influence. In other words, it's about next year.
Speaking for myself, I'm beyond weary of the incessant, early-surfacing talk of "next year" that seems to raise its ugly head every year for the last several at about this point during the season. Sick to death of it.
And as for Georgia Tech? Look, I have as much healthy disdain and enmity for the bugs as does the next Dawg fan—but let's face facts.
Obsessing over an afterthought program like Tech is just "so 1960s and late," just like their offense. Let's just get beating them over with and then go play for a championship again, for goodness sake.
You see, for the Georgia Bulldogs of the 21st century, situated in the SEC East as they have been for the last 20 years, it's really all about the F-L-O-R-I-D-A G-A-T-O-R-S.
Just like the Bojangle's fast food chain's catchy little jingle goes, the Dawgs "gotta, wanna, needa, hava" win against the Gators to have a truly successful, as well as an emotionally and psychologically fulfilling, season.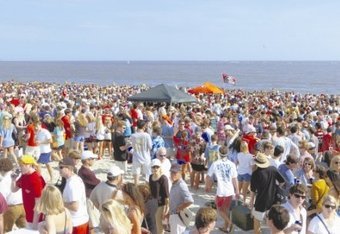 Read my lips. Can you hear the words that are coming out of my mouth? Got to beat Ga-tors!
Why the Dawgs Gotta?
The Bulldogs roll into Georgia-Florida week 5-2 on the year, 4-1 in the SEC . Not bad for having started the season 0-2.
But realistically, Georgia has won five straight games against an FCS opponent and four mediocre teams from the SEC. Georgia's SEC wins are against teams with a combined average power ranking of 30.375.
Comparatively, Georgia's (19th highest) is 45.6. South Carolina, the Dawgs' lone conference loss, is at 45.5 (with Garcia and Lattimore gone). And the top-ranked power team, Alabama, is at 78.3.
Beating these teams is certainly better than losing to them, but the bottom line is that this Georgia team still has no signature win to really hang its hat upon, to validate just how far it has come since last year's calamitous, bottom-scraping 6-7 season.
When the topic of Georgia arises, the burning questions in football circles have been these: "Are the Dawgs really back?" and "Is Georgia once again relevant in the hunt for the SEC title?" Well, if they can't beat these Gators—John Brantley in tow or no—then the answer to both questions is an unequivocal, resounding "no." They are just—well, just "improved."
Another reason for gotta? While his seat is significantly cooler than it was a little more than a month ago, Georgia head coach Mark Richt still badly needs to win this game.
Among alumni, boosters, donors and average fans alike, Richt still has his share of detractors and doubters. It would be surprising if their angst about the state of the program has completely dissipated because of the previously-outlined win streak.
Kevin C. Cox/Getty Images
Richt is 2-8 against the Gators. For all of his accomplishments, if he can't beat Florida with some degree of frequency, then Georgia won't win the SEC East often and can't, therefore, play for the conference title with regularity.
I mean, for goodness sake, Jim Donnan was canned for his inability to beat Georgia Tech. When was the last time that losing to the Wasps impacted our standing in the SEC race?
A loss to Florida on Saturday will shed some light on where the Dawgs really stand in terms of how much or how little they have really improved. It will most likely bury the Dawgs' hopes for an SEC East title.
A loss could possibly serve as a catalyst of the negative sort, speeding up the deterioration of the team's confidence which, in turn, could contribute to subsequent losses to the War Buzzards and the Stingers. And yet another loss to the Gators—especially these Gators—could seal the fate of the program's yet-embattled head coach.
On the other hand, a win could change everything for the better. Like I said, Dawgs gotta beat Ga-tors.
Why the Dawgs Can't and Ain't?
Georgia leads its lengthy series with Florida 47-40-2. This is quite remarkable.
It is a testament to the dominance that the Bulldogs must have held over the Crocodilians once upon a time, considering the fact that since 1990, the Dawgs are a sad and humiliating 3-18 against the Swamp Things. Now that's domination for you.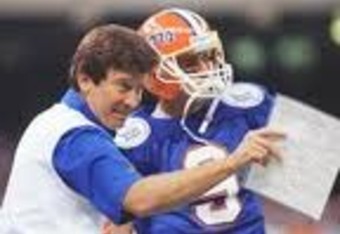 Florida's dominion over Georgia began with Steve Spurrier. The Old Ball Coach chained the Bulldogs up, condemning them to a state of complete and utter servitude to the Creatures from the Orange Lagoon.
While at Florida, he was an abusive 11-1 against Georgia. His departure in 2001 really didn't change much. Whether led by Spurrier, his successor Ron Zook, or the now really retired Urban Meyer, the Gators have beaten Georgia like yard dawgs for over two decades now.
At this stage of subjection, the Bullies' inability to beat the Chomp from the Swamp has festered into a psychological disorder of sorts. Georgia just can't seem to muster the testosterone to bully the swamp critters.
At this point, I'm not even sure if Georgia recruited the likes of Troy Landry, Junior Edwards and Joe LaFonte that they would be capable of beating the Gators ("Shewt 'im, Aaron, Shewt 'im!"). 
Being dominated by any rival over such a long span of time, with so many of the losses being downright inhumane in their severity, can eventually take a toll on a program. It can conjure up goblins and boogiemen in the collective psyche and soul of a team, creating phobias that can be passed along as a legacy from one class of recruits to the next.
While I am certain that the self-talk and team-speak of the staff and players this week is of the upbeat, "Little Engine That Could" variety ( "I think I can, we think we can"), that the Bulldogs really believe that they can beat Florida is highly in question.
Like the old axiom that your mama use to lecture you with as a child went, "Can't never could". In other words, "Thinking can't means that most likely you ain't."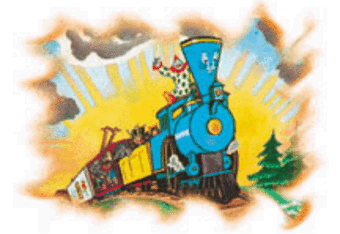 Why these Dawgs Might?
But let's suppose, for just one minute, that these Bulldogs are a slightly different breed.
Let's assume for a moment, if you will, that their five-game win streak, regardless of the competition beaten, has imbued this pack of young Dawgs with renewed confidence, reminding them of the how to and joy of winning that most were so accustomed to as prep stars. 
Let's surmise that, since the veterans who helped to shoulder last year's load in Jacksonville almost pulled off a win, and since the guys who were redshirted last year, or who DNPed on the last Gator hunt, or who are freshman who have never even suffered the Gators' bite, this team doesn't suffer from the psychological scars that have so debilitated past Georgia teams when facing a Gators attack.
Let's conjecture for a moment that, like the honey badger, these Dawgs just don't care—they just don't give a—well, like I said, they just don't care.
Let's opine that when Pearl S. Buck said, "The young do not know enough to be prudent, and therefore they attempt the impossible, and achieve it, generation after generation," that she really had this youthful Georgia team facing this week's major hurdle in mind.
Let's posit that Ralph Waldo Emerson's advice to, "Be not a slave of your own past. Plunge into new seas, dive deep and swim far (and skin a gator while your're down there—nah, he didn't really say that), so you shall come back with self-respect, with new power, with an advanced experience that shall explain and overlook the old," was intended as an admonition to help these Dawgs shake, once and for all, their Crocodilian boogieman.
And if all of this proves to be nothing more than optimistic speculation, let's just hope beyond hope that these Georgia Bulldogs are really—the Swamp People!
Go Dawgs. Woof, woof.