Ranking MMA's Top 10 Lightweights Outside the Zuffa Umbrella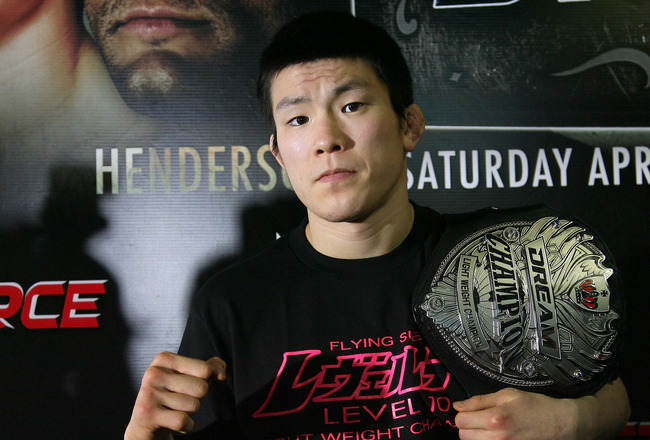 Valerie Macon/Getty Images
The series continues, as we go over the best lightweights from the "other" companies in this edition.
One of the deeper weight classes, the lightweight division has some elite talent and legitimate consensus top-five guys that are currently plying their trade outside of the Zuffa banner.
From submission experts to devastating knockout artists, it was tough to whittle the list down to 10 from all corners of the globe. There are plenty of notables that didn't quite make the cut, but look for them to make their respective appearances in the rankings as they continue their climb to the top.
No. 10: Francisco Drinaldo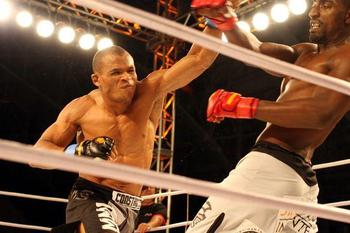 Drinaldo (10-1) is most recognized as the reigning and defending Jungle Fight lightweight champion, having won the undisputed championship with a majority decision over Adriano Martins in July.

A training partner or Rani Yahya and Paulo Thiago out of Brazilian Top Team, the kickboxing and jiu-jitsu specialist has shown a diverse offensive attack, stopping fights with everything from an anaconda choke and a knee bar to punches and soccer kicks.

Notable wins over Flavio Alvaro, Joao Paulo and Luiz Firmino anchor his resume, with the only blemish being to the highly regarded Yuri Alcantara.
No. 9: Patricky Freire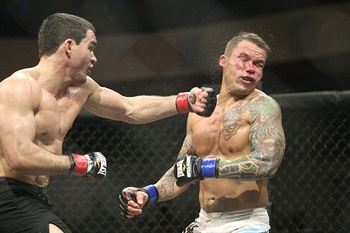 Despite his most recent loss to Michael Chandler, Freire (9-2) is remembered by many as the man that demolished notables Rob McCullough and Toby Imada on his way to meeting Chandler in the finals of the Bellator Season 4 lightweight tournament.

A black belt in jiu-jitsu with Team Nogueira, Freire did little to show it with a pair of vicious knockouts over McCullough and Imada, with the Imada highlight instantly becoming a favorite on the Bellator reel.

Other notable wins for the bigger "Pitbull" brother include Joao Paulo and Yure Machado.
No. 8: Daniel Weichel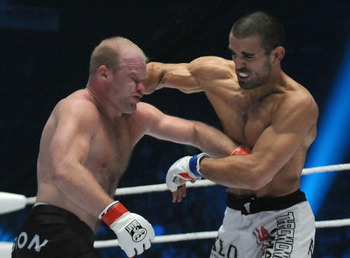 Weichel (27-7) has gathered a plethora of experience at the young age of just 26, fighting all over the world for promotions such as M-1, Shooto, BAMMA and KOTC.
Sporting a brown belt in jiu-jitsu, Weichel has earned 16 of his 27 wins by way of submission, 13 in the very first round.

While his biggest win came over UFC lightweight contender Denis Siver, Weichel also holds wins over Beau Baker and Yuri Ivlev.
No. 7: Alexander Sarnavskiy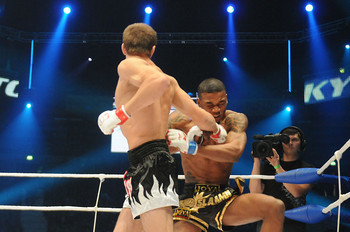 One of the youngest fighters on this list, Sarnavskiy (15-0), 22, is also one of the most extensively trained fighters ranked.

A product of the RusFighters Sport Club, the skilled submission artist is also a student of Alexander Shlemenko in the art of kickboxing, showing off Shlemenko's patented spinning back fist in a TKO win over Tictor Kuku in 2010 at M-1 XX1: Guram vs. Garner.

Notable wins over Doug Evans, Beau Baker and Karen Grigoryan anchor Sarnavskiy's resume, along with finishes in all but two of his fights.
No. 6: Rob Sinclair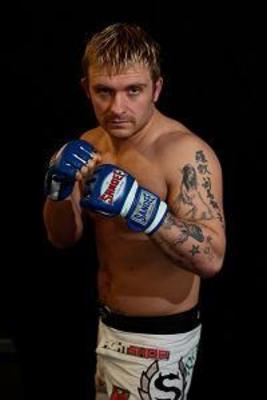 Sinclair (11-2) has proven to be one of the best strikers available on the UK scene at 155 pounds, finishing nine of his opponents by way of TKO.

The reigning and defending BAMMA lightweight champion has finished four straight with his fists following his split decision loss to Paul Sass for the OMMAC lightweight title in October of 2009.

With notable wins over Tim Radcliffe, Nathan Beer and top German prospect Daniel Weichel, Sinclair looks poised to hold the BAMMA strap for a long time.
No. 5: Mizuto Hirota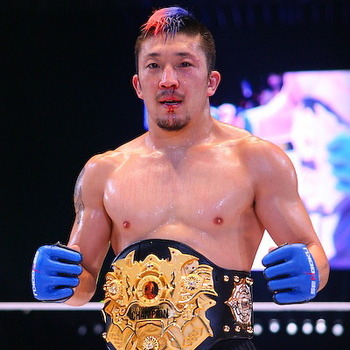 Despite big wins over Katsunori Kikuno, Satoru Kitaoka, Mitsuhiro Ishida, Ryan Shultz and top prospect Johnny Frachey, Hirota (13-4) is likely best known as the man who had his arm snapped by Shinya Aoki at Dynamite!! 2009. It took Hirota 20 months to return to action for the DEEP promotion.

When Hirota did return, he captured the DEEP lightweight title with a unanimous decision win over Kikuno.

With no title defense officially announced, the Gutsman Shooto Dojo product is awaiting word on his next fight.
No. 4: Anton Kuivanen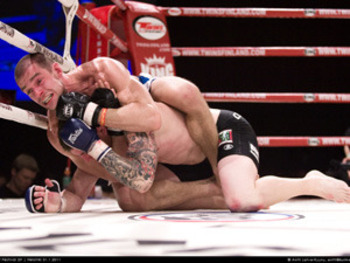 Kuivanen (16-4) has built his name on the heels of a nine-fight win streak, including notable wins over Tim Radcliffe and Thiago Meller.

Splitting time between American Top Team and Team MMA Finland, Kuivanen has shown the ability to finish fights in a variety of ways, with stoppages by way of both punches and knees, and various submissions including the armbar, heel hook, guillotine, arm triangle and rear-naked choke.

Rumor has it the UFC is keeping an eye on Kuivanen as a potential addition to the lightweight division.
No. 3: Michael Chandler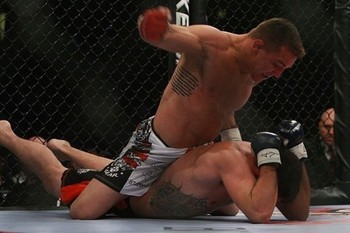 Chandler (8-0) has used his NCAA Division I wrestling background to jumpstart his MMA career, leading all the way to an upcoming title fight with Eddie Alvarez at Bellator 58.

With excellent takedowns, stellar top control and a growing arsenal of both strikes and submissions, Chandler looks like one of the top prospects at 155.

Notable wins over Marcin Held, Lloyd Woodard and Patricky Freire anchor his resume.
No. 2: Eddie Alvarez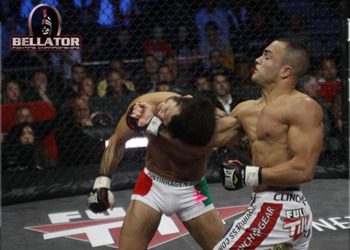 The reigning and defending Bellator lightweight champion, Alvarez (22-2) has long established himself as a top lightweight in the world.

Also a former BodogFIGHT champion, Alvarez's only two losses have come at the hands of a much larger Nick Thompson and submission ace Shinya Aoki.

Currently riding a seven-fight winning streak, Alvarez holds big wins over Pat Curran, Roger Huerta, Josh Neer, Toby Imada, Tatsuya Kawajiri, Joachim Hansen and Aaron Riley.

Alvarez is currently preparing to defend his Bellator belt against No. 1 contender Michael Chandler.
No. 1: Shinya Aoki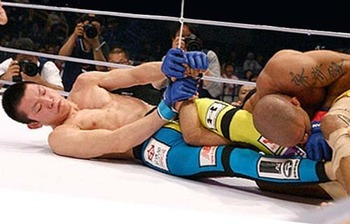 One of the most decorated grapplers in all of MMA, the reining and defending DREAM lightweight champion has long made a name for himself in Japan as a submission master.

Holding black belts in both judo and jiu-jitsu, Aoki (29-5) has tapped out 19 of his opponents, including five of his last six.

The list of notable wins is extensive for Aoki, including Rob McCullough, Rich Clementi, Lyle Beerbohm, Marcus Aurelio, Tatsuya Kawajiri, Mizuto Hirota, Joachim Hansen, Vitor Ribeiro, Eddie Alvarez, Caol Uno, Gesias Cavalcante, George Sotiropoulos, Jason Black and Keith Wisniewski.
Add Wade on Facebook
Follow Wade on Twitter

Keep Reading