B/R MMA Exclusive: Matt Lindland "Takedown Media Is the Next Big Concept in MMA"
October 20, 2011
JS: First off, thanks for taking the time to talk today. Now, "Sport Fight, The ultimate evolution of one-on-one combat," that's an intriguing strapline. Can you elaborate upon its meaning?  
ML: Haha, well, it's a good tagline. When we started the promotion in Oregon back in 2002, most states in the country were not sanctioning MMA fights. Most people frowned upon what we were doing; it was considered illegal activity, the equivalent of "no holds barred' fighting." We were effectively self-regulating our own fights, drafting in our own judges and referees. The rules were coincidentally the same set of rules that other sanctioned states were using, such as Nevada and New Jersey.
Given that the state of Oregon wasn't officially sanctioning fights, we were basically scofflaws promoting MMA fights here in our jurisdiction. MMA remained relatively new to the general public, so we devised the strapline to make a distinction between this type of combat sport and all the others which existed at the time. And at that time, it was an evolution.
JS: Did Sport Fight's rules initially differ at all from UFC rules?
ML: No, they didn't. MMA rules have always had to comply with the regulations of the sanctioning state. Oregon now officially sanctions MMA, and our rules are in line with the state. I was instrumental in writing some legislation in Oregon, sponsored by a state representative. The rules are now pretty uniform across the country and worldwide, so I guess it's not an evolution anymore, and it's more the norm. So, maybe our tagline is antiquated now; do you have any ideas for a new one?
JS: Haha, I'll try and conjure something up for you. So back at Sport Fight 1, there weren't any of the old-school "Vale Tudo" knees-on-the-ground, soccer kicks or stomps permitted?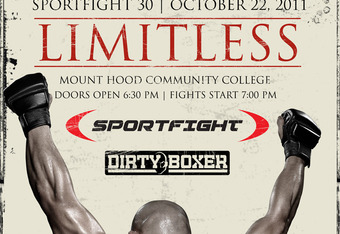 ML: No, because we wanted to stay in line with what other states were condoning. Though I've always been a huge fan of knees on the ground, soccer kicks and stomps. I tried to push those through here in Oregon when the MMA legislation was being written up, but unfortunately, I wasn't successful.
JS: OK, now moving onto your newfound role as an advisor to the future home of MMA Takedown Fight Media, and its inaugural coverage of your promotion Sport Fight 30 on 22nd October. Could you briefly elaborate upon your role with Takedown? 
ML: My relationship with Takedown is actually two-fold. I'm an advisor to the company, and my promotion, Sport Fight, is one of the 40 MMA organisations under the Takedown banner. The model of Takedown is as follows. It isn't an MMA promotion company in the traditional sense. They themselves do not put on fights, they do not match-make, they do not deal with venues, fighters, live gates.
They exclusively deal with promoters and provide the content of the various MMA promotions' shows under their banner. So essentially, they film the shows, turn it into a TV show, and distribute it worldwide through multiple media channels. Kind of like MMA's version of "Friday Night Fights."
So Takedown films the content, edits the content, inserts the graphics, packages it up and delivers it to distribution channels. Takedown handles that side of the business, enabling the promoters to do what they do best; to match-make and host exciting fights within the framework of an exhilarating live event.
JS: OK, sounds like an exciting concept. Do you believe that Takedown has the potential to become a big player within the MMA industry?
ML: Takedown has a great opportunity because it's doing something seminal and distinctive within the world of MMA. We're completely different to the UFC; we have a completely different business model and we aren't trying to compete with the UFC. No single promoter globally can deliver 32 weeks of consistent content per year. Even the UFC struggles to deliver that much content.
So that allows us to be more consistent with our programming, delivering fights on a weekly basis. That's perfect for both the TV networks and the fans.
JS: OK, sounds immense. Moving onto your promotion, Sport Fight, what was the original aim? To remain a local organisation that showcases local talent?
ML: My original aim back in 2002 was to provide opportunities for my up-and-coming Team Quest fighters to gain greater exposure and showcase their skills. I've done shows with Bodog, I've done shows with HDNet, I've produced three seasons (of 13 one-hour episodes) of Sport Fight TV for Comcast, the biggest cable provider in the US. I've delivered content in other forms, but we've switched to Takedown because we believe in the way they're going to deliver the content, and we believe that this will be the most effective model.
JS: Do you harbour any aspirations with Sport Fight as a promotion to overtake the likes of Bellator/Shark Fights/BAMMA and become a major player in world MMA outside of the Zuffa banner?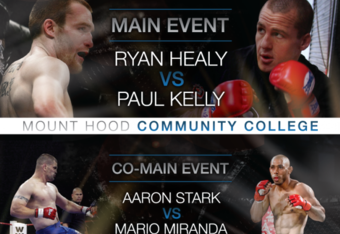 ML: Yes, our ultimate goals may have changed slightly. Of course, our central objective remains to gain exposure for our local fighters, but as a promotion company, Sport Fight has emerged as the premier show in the North-West. We've staged 30 major shows and another 30 smaller amateur casino shows on top of that. Globally, via the digital media format, I could envisage us having a more widespread reach than some of the organisations that you've mentioned.
However, I don't think we're necessarily competing with the Bellators of this world, because we have an entirely different business model. And I think Sport Fight will remain located in Oregon.
And that's the great thing with Takedown Media. The best promotions region-wide will inevitably rise to the top, and they'll be the shows distributed by Takedown. Sport Fight sets itself apart from the other shows under the Takedown banner by being granted the pilot event, and Sport Fight will be one of those top shows delivering consistently excellent events as part of the Takedown package.  
JS: OK, does Team Quest's most notorious figure Chael Sonnen assist you in promoting Oregon's premier MMA event?
ML: Oh, yeah; Chael is very helpful in assisting with the promotion of Sport Fight. He also does our colour commentary and plenty of radio interviews leading up to the events.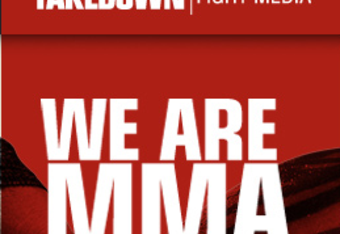 JS: OK, having read up a little on the Takedown Fight Media concept, it appears that they'd like to aim for a consistent production team over all their shows. If Chael does the colour commentary for Sport Fight under the Takedown banner, does this mean we could be hearing more of Chael's compelling cageside analysis when Takedown delivers content for other promotions?
ML: Haha, yeah; that would keep Chael extremely busy. I'm not sure he'd be able to commentate on that consistent of a basis whilst he's still actively competing at a high level. It'd require for him to be on the road for half of the year, travelling globally, which just isn't viable whilst training intensively. It's great for him to do during a downtime in competition in order to keep his name out there.
However, in the future, we couldn't outrule Chael being one of the principal colour commentators for Takedown once he hangs up his gloves. Most MMA shows would want to employ Chael as a commentator. I mean, he's charismatic and articulate. So Takedown will probably utilise him whenever possible.
JS: OK, finally, looking forward to Sport Fight 30 taking place this Saturday, are there any fighters on this card for the casual fans to look out for? Any future potential MMA stars?
ML: Absolutely; he actually just walked into my gym right now. His name is Ryan Healy; he's headlining the card against your countryman Paul Kelly. That should be a barnstormer, as they're two fighters with great stand-up pedigree who both like to throw down. Ryan and his brother are both doing great things in the sport, and they're on the cusp of bursting onto the international scene. Tommy Leisman is another Team Quest fighter to look out for. Undefeated, with a 2-0 record. He's a very talented up-and-comer, and one to watch.
JS: Great. Cheers for the time, Matt.
ML: No worries; it was a pleasure talking with you.
Follow Matt on Twitter @mattlindland
Follow me on Twitter @jonathanshrager