Houston Astros: Jim Crane Ownership Situation Turning Ugly
October 20, 2011
Jared Wickerham/Getty Images
This morning, the New York Post reported that Jim Crane has asked MLB to compensate he and his group of investors for moving to the American League.
According to the article, Crane is asking Bud Selig to either chip in $50 million or for the sale price to be reduced by that amount.
Apparently, moving to the American League will prove more costly and will cut into their earning potential. The reason for this claim is that the club could play as many as 27 games on the West Coast in comparison to nine in the National League. Of course, this doesn't even count interleague games.
Oh sure, MLB and Bud Selig want you to believe that all of this stems from his war profiteering charges and the accusations of unfair hiring practices through the EEOC. However, Selig and Crane met and their meeting was enough for Peter Gammons to tweet that the sale would go through.
Others are not so sure, but Crane came back and met with the rest of his partners this week after meeting with Selig.
If we put all of these clues together, it tells us that, while MLB may have been concerned about the charges, the charges weren't a deal-breaker. However, it was enough to create a smoke screen where the two ended up getting involved in a game of chicken.
Crane has a November 30th date where he can back out of the deal. Bud Selig wants to expand the playoffs for the next CBA and needs a team to change leagues.
This is what sports has become, folks. I don't know about you, but I am just a little tired of watching more games in the meeting room than on the field or court.
The NFL struggled to divide billions of dollars between owners and players. The owners were all making a profit, but they wanted more. The NBA has owners losing money (according to them) and yet can't agree on what percentage should go to the owners and what percentage should go to the players.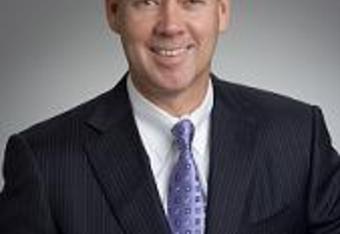 Now, we have this. We have a commissioner who acts like he is having a moral/ethical quandary about admitting an owner because of accusations from the EEOC and others. All the while, he is meeting privately with the prospective owner and negotiating a buyback for changing leagues.
You could almost hear him say, "You know Jim, if you got back only 20 million I would feel a lot more comfortable about the war profiteering and unfair hiring practices."
It harkens back to those old cop shows where a detective would slip a $20 to the witness to jog his memory. Which way did he go? A Benjamin would really unclog my memory pretty good, officer. Oh, you only have a five-spot? Well, I can't say I remember.
Odds are still good that this sale goes through. It will just remain a painful reminder of how unsavory sports has become. I used to read the sports page to avoid mentions of backroom deals, high-stakes games of chicken and rumors about unfair business practices.
I suppose I'm going to have to switch to the funnies.