The Formula One Times: 6th December: Jenson To Toro Rosso?
December 6, 2008
Welcome to the Formula One Times, Dec. 6th edition, enjoy your regular dose of F1 news in small bites.
Note: Bleacher Report Championship on BATracer. Anyone fancy racing in a fantasy F1 game, with a twist? 
You can then choose your team, edit your setup, test your car and wait for the Australian Grand Prix to kick off and compete for the Formula One World Championship!
Don't worry if you haven't played the game before, it's really easy to get used to, and your team mates and fellow drivers will lend a hand if you require it.
So sign up today and you could become the 31st Formula One World Champion.
To join the game, visit batracer.com and register with the site. Then, select private game from the drop down "Games" menu and enter the ID 34741 along with the password: "hamilton"
There are still places remaining on the grid, and remember any car can fight for a win.


Jenson Button gets a 3-day test with Toro Rosso
With the sudden demise of Honda F1, Jenson Button has been left without a race seat in 2009.
Although he is still contracted to Honda until 2010, the team has promised not to stand in his way should he wish to leave and move to another team.
Honda will 'undo' Jenson's contract to allow him to leave the team.
Toro Rosso team boss Franz Tost has reportedly offered Jenson a 3-day test in the STR02, in a fortnight's time. Can Jenson beat the other drivers tested at STR including Sato and Buemi?


Honda need an early Xmas present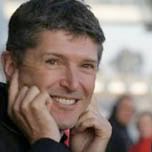 Nick Fry and Ross Brawn have been left the job of finding a buyer for the Honda F1 team, so far they have confirmed that interest has come from three foreign investors - one at least being arab.
This quashes any rumors that Prodrive have made an offer for the team, although Honda F1 still expect offers to come in over the week as other people look to see if they can afford to take on the team.
However, if they cannot find a buyer before the 2009 season,"Honda have agreed to provide us with a budget, not quite the one we had, but a budget which will enable us to be on the grid in Melbourne." stated Fry.
Top teams have pledged to stay in F1
Toyota, Renault, McLaren Merceds, BMW Sauber and Ferrari are all determined not to leave F1.
Toyota have said they "are committed to succeeding in Formula One and to reducing costs."
Renault have also said they remain committed to the sport, whilst McLaren, BMW and Ferrari have all pledged to stay in F1.
Lets take a look at the vulnerability of the teams:
Ferrari - very secure - Huge fanbase, beating heart of F1.
McLaren - very secure - Sound finances, strong core of sponsors.
BMW Sauber - Secure - Large budget, safe despite 25% slump in BMW sales.
Force India - secure - owned by billionaire, well funded, partnership with McLaren.
Red Bull - secure - owned by billionaire, money is no object.
Toro Rosso - safe - also owned by Red Bull, but how long can he afford two teams?
Toyota - vulnerable - very large budget, car sales down, could struggle.
Renault - vulnerable - manufacturing losses put them in similar position to Honda.
Williams - very vulnerable - big losses in 2007, no car or billionaire backer.
Max Mosley warns of more teams leaving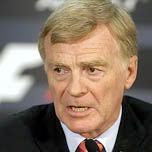 FIA President Max Mosley has warned that other teams could follow Honda F1's lead. 
"The problem is that all I have are rumours and one shouldn't really work on rumours," Mosley said at a press conference.
"But I think, as a matter of logic, it is very likely that we will lose another manufacturer or two unless we can demonstrate to them that the present level of expenditure in Formula One is going to cease."
"If we are going to be realistic, we have to assume that all the car manufacturers, when they start cost-cutting, shutting factories and letting people off, will look at Formula One and they will ask themselves the question, 'Do we want to continue?' And only they can answer that question, but we can be quite certain that it will be asked."
Race of Champions (ROC) Build-up has begun, go check it out... part two coming soon.