BCS Rankings 2011: South Carolina and Teams That Deserve Top 10 Slots
October 13, 2011
Streeter Lecka/Getty Images
The thing with the BCS rankings in college football is that they seem to leave out deserving teams year after year.
It's understandable, because there's not enough spots for all the good teams in the nation. That being said, I personally start caring once we start discussing the Top 10.
These are the very best of the best, so there is not much room for error in my eyes.
As the season progresses, teams start to distinguish themselves as legitimate programs, and others distinguish themselves as pretenders.
With the BCS rankings coming out soon, here are a few teams that I believe will get screwed out of Top 10 slots, but certainly deserve them:
South Carolina: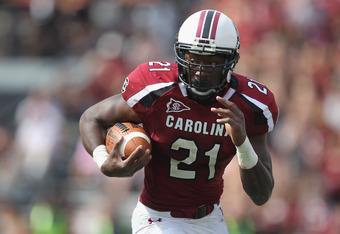 Streeter Lecka/Getty Images
The Gamecocks took a horrible loss at home to Auburn, but other than that, they have looked really good this season. Marcus Lattimore is arguably one of the best running backs in the nation, and now that they've made the move away from quarterback Stephen Garcia, I think the offense will be pretty stable. Defensively, they have one of the most explosive and opportunistic sides in the nation and could shut down any team when on.
West Virginia: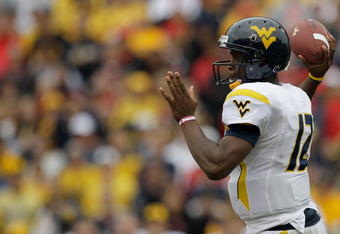 Rob Carr/Getty Images
WVU's only loss came at the hands of the current No. 1-ranked team in the nation: LSU. It would have been a huge upset had they beat them, but they lost, and I can't say it was unexpected. The thing is, it's hard for me to hold that lost against them, especially because they've cruised through the rest of their schedule other than that game.
Illinois:
Andy Lyons/Getty Images
The Michigan Wolverines are an undefeated Big Ten program that is sniffing the Top 10 with a weak schedule, so why shouldn't the Illini be right there with them. Michigan's biggest win came against Notre Dame, which is hard to be impressed with given their season, but other than that, they've beaten whole bunch of cupcakes. Illinois has at least beaten ASU, who has been pretty good this season.