UFC Power Rankings: Ranking the UFC Weight Divisions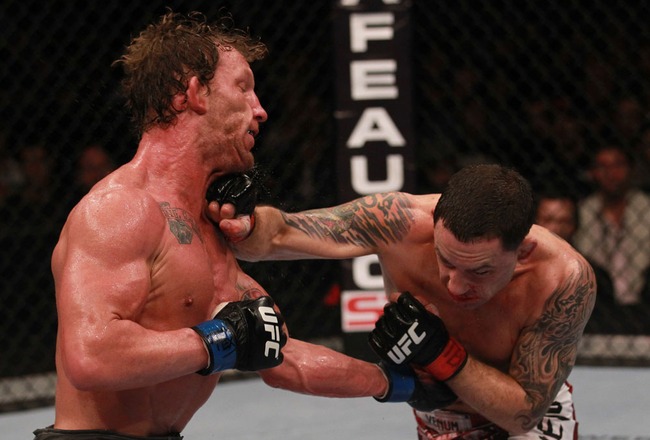 Photo by Josh Hedges/Zuffa LLC/Zuffa LLC via Getty Images

With the popularity of mixed martial arts consistently rising, the UFC has expanded its roster to include both a bantamweight and featherweight division. There is also discussion of a flyweight division opening up within the next year.
As a result, MMA fans are treated to more frequent events and a larger number of fights. Still, where do the lighter weight classes rank among the others?
Bantamweight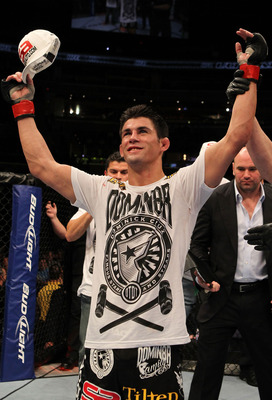 Photos by Josh Hedges/Zuffa LLC/Zuffa LLC
Unfortunately for Dominick Cruz and the 135 pounders, little respect is given to this weight class. Although Cruz has put on two extremely entertaining title defenses since the jump to the UFC, he has proven to be a difficult sell.
Cruz may not have Pay-Per-View drawing ability, but he is still one of the top fighters in the sport, now amassing a 19-1 record. However, his inability to finish opponents may be hindering his ability to accumulate fans. Casual fans have no idea who he is, nor does he come off as very charismatic.
With this season of The Ultimate Fighter bringing in more fighters for this weight class, it should be able to draw more attention.
Featherweight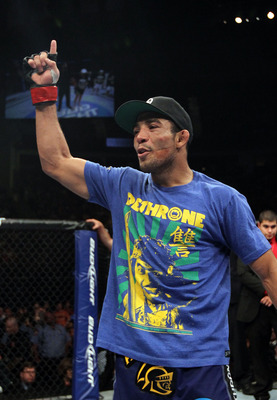 Photo by Josh Hedges/Zuffa LLC/Zuffa LLC via Getty Images
Much like the bantamweights, the featherweights aren't very well known among the casual fan base. Jose Aldo may be one of the best fighters in the sport, but there's a reason why UFC 136 included a lightweight title fight in addition to a featherweight one.
Kenny Florian certainly made for an interesting addition to the 145 pound division, but even his familiar face isn't enough to give the weight class the attention it deserves.
Again, The Ultimate Fighter is going to help the division grow by bringing in some much needed additional talent and putting a spotlight on some of the new prospects.
Middleweight
Photo by Al Bello/Zuffa LLC/Zuffa LLC via Getty Images
The middleweight division just became much more interesting following UFC 136 with Chael Sonnen's destruction of Brian Stann and subsequent insults of Anderson Silva.
Silva is an extremely dominant champion and perhaps the greatest fighter the sport has ever seen. Still, the weight class has become fairly lackluster in terms of competition for the champion. Sonnen certainly did breath some much needed life into the division by providing a title fight that fans are actually excited to see.
However, one fight doesn't make a division and there really isn't anyone else who makes for a compelling title fight if Silva beats Sonnen.
Heavyweight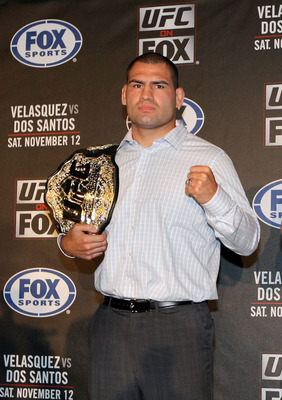 Victor Decolongon/Getty Images
With Cain Velasquez finally returning to action on November 12 against Junior Dos Santos, the UFC has one of the most highly anticipated heavyweight title fights ever—the consensus No. 1 in the world against the consensus No. 2.
Following that bout, the UFC has the return of Brock Lesnar and the addition of Alistair Overeem.
Over on the Strikeforce roster, Josh Barnett and Daniel Cormier both will make for interesting additions to the UFC once they make the inevitable jump over.
While the 265 pound division doesn't have the most depth, it has extremely interesting match-ups forthcoming.
Welterweight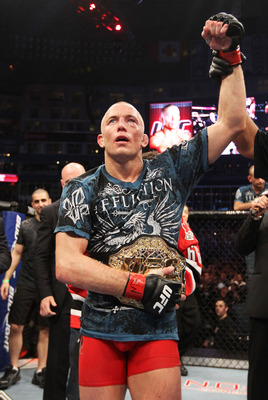 Photo from Al Bello/Zuffa LLC/Zuffa LLC via Getty Images
While Georges St. Pierre isn't the most exciting fighter to many mixed martial arts fans, his dominance cannot be denied. It is unfortunate that the title bout with Nick Diaz isn't happening, but Carlos Condit is another entertaining fighter that should make for a great main event at UFC 137.
Jake Ellenberger is also on the rise with another win likely putting him in title contention. Anthony Johnson and Rory MacDonald are also on impressive win streaks of their own.
Jon Fitch and Johny Hendricks are also facing off in a bout at UFC 141 that may determine another top contender.
Light Heavyweight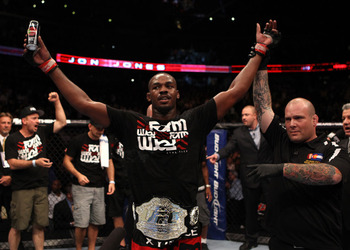 Photo by Josh Hedges/Zuffa LLC/Zuffa LLC
The light heavyweight division hasn't had a dominant champion since Chuck Liddell, but Jon Jones seems to be changing that.
Jones is one of the most impressive fighters in the sport and has the ability to become one of the first mainstream stars if he continues to put on the devastating performances he has in the past. His upcoming bout with Lyoto Machida makes for an extremely intriguing match-up, as does a bout with Rashad Evans if Jones successfully defends his title.
The upcoming bout with Dan Henderson and Mauricio "Shogun" Rua at UFC 139 is also highly anticipated.
Lightweight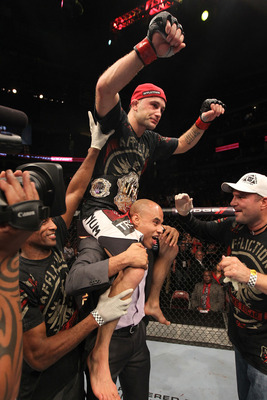 Photo by Josh Hedges/Zuffa LLC/Zuffa LLC via Getty Images
There's no doubt that the lightweight division is the most interesting, especially following UFC 136. Frankie Edgar is one of the most likable fighters in the sport and he never has a boring performance.
The rest of the division is absolutely stacked and full of fantastic fighters including Clay Guida, Ben Henderson, Gilbert Melendez, Anthony Pettis, and even Nate Diaz, Donald Cerrone, and Joe Lauzon. Despite losses in their last fights, Jim Miller and Melvin Guillard are also just a couple fights away from title contention.
The lightweight title picture is better and more interesting than it has ever been.
Keep Reading