The Formula One Times: 3rd December: Germany To Leave F1 Calendar?
December 3, 2008
Welcome to the Formula One Times, Dec. 3 edition.
Enjoy your regular dose of F1 news in small bites, and make sure you check out the bottom of the page for a link to the special edition F1 Times reporting the build-up to the Race Of Champions.
Note: Anyone who signed up to the Bleacher Report BATracer championship three, and found that the game has disappeared from their "games list", do not worry.
We will be starting a new game within the next few days to replace the mysteriously vaporized game, which we kindly ask you to sign up for. Details will be published on the F1 Times, and on a separate article, make sure you get your name down quickly because teams go fast!


Germany to leave F1 calendar?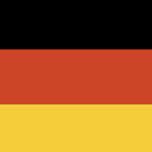 The organizers of the German GP at Hockenheim have revealed that due to the economic uncertainty, they may not be able to support an F1 race in the near future.
Karl-Josef Schmidt, Circuit Boss in Germany said, "Without grants from the state there will be no more Formula One in Hockenheim."
The circuit made an operating loss of 5.3 million Euros last season, and the German government is not in favour of taking that sort of loss again.
With Germany currently rotating races between Hockenheim and the Nurburgring, they could afford to lose Hockenheim, with the Nurburgring taking on the race full time. However, organizers have said they cannot support a race each year, and if that were to happen they may also have to drop the Grand Prix.
Does this spell the end for F1 in Germany? Is this the beginning of the end for Europe? France has gone, and Britain may still lose its GP if Donnington isn't ready in time.
Note: Thanks to Craig Dalrymple for this story.


Alonso threatens to leave F1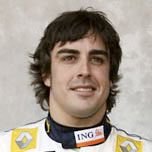 Alonso has said he would seriously ponder retirement if the FIA approves the single-engine plan and is also unimpressed by the new-look F1 cars.
"If they approved that, it would be the last straw," said Alonso in an interview. "It would be the time to think about retirement.
"In 2005 we had a V10 engine with 1,000 horsepower. That was what was exciting for the driver, motor racing at the limit. We have gone from the futuristic to cars without grip or electronic aids which look like something from the past."
Berger: Time was right to sell
Gerhard Berger has said he decided to sell his stake in Toro Rosso after realizing he couldn't take them any further in the Constructors Championship.
Dietrich Mateschitz bought Berger's 50 percent stake in Toro Rosso, which means he now owns both Red Bull and the sister team outright.
"Fact is, with these new regulations, it's not possible to go on with two teams anymore," said Berger.
"The only way to carry on with our project was the synergy. With that lacking, it was clear for me that I couldn't carry on with Red Bull. This year we had already used 100 percent of the budget at our disposal.
"Besides that, we had improved our performance and finished sixth in the Constructors Championship. At this point for me, the next step was challenging Renault and Toyota."
"But to do that I needed more funds and Red Bull wasn't prepared for that anymore. At this point I understood the time to quit had come for me, even though on fully friendly terms."
McLaren Mercedes will launch new car in January
McLaren have confirmed that the MP4-24 will be launched on Jan. 16 at the teams' technology center in Woking.
With McLaren winning the drivers championship this year, they are keen to step one further and get the constructors as well as a second drivers with one of their two drivers.
The event won't be as lavish as the 2007 event in Valencia, but it will have a twist in the format. What could that possibly mean? - the car has six-wheels...oh wait that's been done already.
Mclaren joins BMW and Renault with January launches. The BMW.09 and the R29 will both be introduced on Dec. 20.
Race of Champions (ROC) Build-up has begun, go check it out...