The Formula One Times: 28th November: Santander To Ferrari In 2010
November 28, 2008
Welcome to the Formula One Times, 28th November edition.
Today, Mark Andrew will be reporting the news with Ryan Wood on HTML and photo duty. Enjoy your regular dose of F1 news in small bites...


Santander move revives Alonso rumours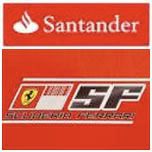 Santander bank has confirmed that it will be switching from McLaren to Ferrari in 2010, adding fuel to the rumors that Fernando Alonso is on his way to Ferrari.
The major Spanish banking group joined McLaren in 2007 when Alonso signed up with the Woking team. However, his departure after just one season put the sponsorship deal in doubt.
Now, it looks set to come to an end with Emilio Botin, the boss of Santander, confirming that his bank is switching to Ferrari after the next season.

Rubens Barrichello spills the beans on that infamous Austrian GP
Rubens Barrichello has finally spoken out about the controversial team-orders incident during the 2002 Austrian Grand Prix.
Ferrari came under fire after the race after Barrichello, leading at the time, allowed Michael Schumacher to pass him on the final lap so that the German could take maximum points for the Drivers' Championship.
The Brazilian has revealed that the team "reminded" him several laps before the chequered flag about his "duties."
Barrichello told a TV show "At the Austrian Grand Prix (2002), I was told over the radio 'Do you know that Michael is behind you? It is important for the Championship.'"
"The intensity of my conversation with the team increased with every lap while there were just a few laps to go and then I was told that they would take a closer look at my contract if I wouldn't move over.
"For me, it was pretty clear. Take my foot off the pedal or get fired."
Montoya insists he will never return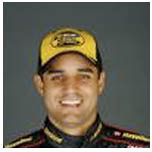 Juan Pablo Montoya insists he will not return to Formula One, even if McLaren or Ferrari comes calling.
The Columbian ended a five-year career in F1 in 2006 when he decided to take up an offer to run in the NASCAR series.
The 33-year-old claims he has already turned down several offers to return to F1.
"They are still looking for me, but I have rejected those offers and when they say they want my phone number to talk to me I always say that if it's to return to Formula One, don't bother because I'm not interested," Montoya said.
"I'm very happy in NASCAR. My family and I are happy in the Unites States and, to be honest, it doesn't even cross my mind to return to Formula One.
"Even if McLaren or Ferrari called me right now, I wouldn't go back."
LG unveiled as new F1 sponsor
Bernie Ecclestone has also unveiled there is to be a five-year sponsorship deal with LG Electronics.
The deal, said to be worth tens of millions, will give the South Korean firm on-screen branding during races, and will provide images for mobile phones and HDTV.
Ecclestone, commercial director of Formula One Management, is expected to use the deal to prove to would-be and existing sponsors that F1 is an attractive global investment, despite the economic downturn.
The sport is renowned for its high-profile sponsors, which have included names such as Vodafone, Royal Bank of Scotland, Intel, Panasonic, and Nescafe.
Three youngsters impress Ferrari
The top three finishers in this year's Italian Formula Three Series got the chance to drive a Formula One car at Ferrari's Fiorano circuit on Wednesday, as a reward for their success in the championship.
Mirko Bortolotti, Edoardo Piscopo, and Salvatore Cicatelli all enjoyed time behind the wheel of the F2008 during the special day of testing, which was devised by Ferrari and Italian motorsport's governing body.
The trio of young drivers also worked with engineers from the outfit's race team and met tester Andrea Bertolini.
Bortolotti ended the day fastest, clocking a quickest time of 59.111s, after covering 40 laps. Piscopo's best time was a 1:00.336s after he completed 29 laps, while Cicatelli finished with a fastest time of 1: 01.243s over 33 laps.
Race of Champions (ROC) Build-up begins December 1st, look out for it!