WWE Hell in a Cell 2011: What Should and Will Happen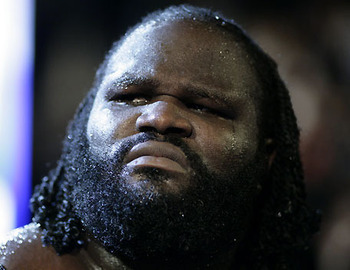 Just two weeks off the Night of Champions pay-per-view, the WWE is set to give us another—Hell in a Cell.
It may be a bit rushed, but Hell in a Cell could actually turn out to be a decent show. We have two cell matches for the two major straps, a luchador vs. a luchador bout and a pretty solid angle with Sheamus and Christian.
And just as every other pay-per-view, this one holds its share of questions:
Will John Cena finally lose the WWE title for more than three months?
Will Christian be squashed under the rolling train that is Sheamus?
Will Kelly Kelly maintain her status as the Cena of the Divas?
And how many matches will Justin King ref?
This and more in what should and will happen in this year's Hell in a Cell.
WWE Championship: John Cena (c) vs. CM Punk vs. Alberto Del Rio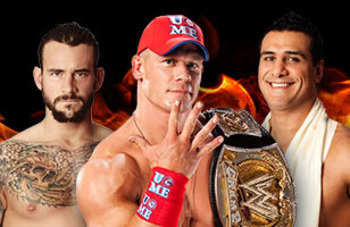 What Should Happen: John Cena wins
If you got past "John Cena wins" then I commend you for that. I know we're all sick of this wrestling superman picking up title runs like nothing, but Cena needs to this match in order to keep the WWE strap somewhat relevant.
The WWE Championship is supposed to be the most prized object in the wrestling business. However over the past handful of months, the belt has been passed around more than Kelly Kelly. It has gone from John Cena to CM Punk to Rey Mysterio to John Cena to Alberto Del Rio to you guessed it, John Cena again in just four months time.
If this title is more than just a prop for the company, someone has to hold it for a considerable amount of time. Unfortunately, that man may be John Cena.
What Will Happen: John Cena wins
Do I really have to explain why?
World Heavyweight Championship: Mark Henry (c) vs. Randy Orton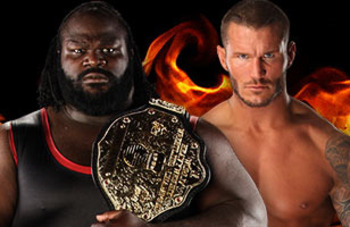 What Should Happen: Mark Henry wins
The only thing that makes any sense in the company right now is the title reign of Mark Henry. Henry has been properly built, he is certainly a believable champion, and the guy does deserve something after 15 years.
And just as the WWE Championship, the World Heavyweight Championship shouldn't be tossed around like a prop. This is the second biggest strap in the WWE, and I really can't stand to see it change hands after just two weeks.
What Will Happen: Mark Henry wins
After all the buildup, it would be tough to see the belt taken away from Mark Henry. They have a really strong angle going with Henry which shouldn't be aborted just yet. I would just want to see a little more momentum for Orton in this match. Henry should still come out clean but with a bit more resistance from Orton.
Sheamus vs. Christian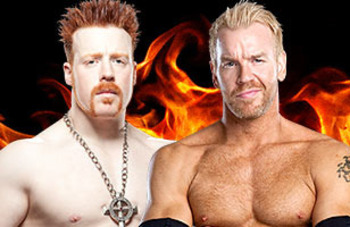 What Should Happen: Christian wins
This comes down to who would benefit more from a victory. And there's no doubt that it is Christian.
Sheamus has been built as much as anyone in the WWE of late. He is nothing short of a wrecking ball and looks to be the company's new Batista. So a win or loss in this match wouldn't really do anything for him. If he wins, ho hum. If he loses, oh well, he's still a monster.
But if Christian is the one to lose, then it would just bury his character even more. If the SmackDown! brand needs anything, it's a strong heel next to Mark Henry. Christian is the next closest thing. If he doesn't pull out a win, then the variety on the product gets that much thinner.
What Will Happen: Sheamus wins
Sheamus looks like a train that'll never stop. And since the company is much more concerned with building faces rather than heels, they're going to boost up the Celtic Warrior here.
Plus, with Christian going into the lawsuit promo with Otunga, Rhodes, and Ziggler, it would only add to that new storyline. He needs a reason to remain disgruntled, so he'll probably drop the match.
Divas Championship: Kelly Kelly (c) vs. Beth Phoenix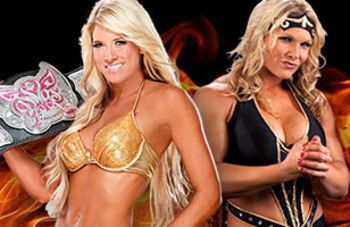 What Should Happen: Beth Phoenix wins
There's really no need to go over why Beth Phoenix should win. To put it simply, Kelly Kelly can't wrestle, and Beth Phoenix can.
What Will Happen: Beth Phoenix wins
I know Kelly Kelly has become the John Cena of the Divas division, but look closely into the booking. This match has already taken place at the last two pay-per-views, both seeing Kelly Kelly retain the title. Beth Phoenix wasn't the champion on either occasion, which means she doesn't have any rematch clause.
So why, if Kelly Kelly already defeated Beth twice, is this match booked again? Why is Phoenix getting yet another rematch? That indicates the title will most likely change hands at Hell in a Cell.
Sin Cara vs. Sin Cara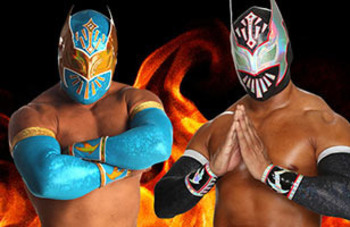 What Should Happen: Face Sin Cara wins
If we have learned anything from wrestling, it's that a wrestler against his impostor never works. We've seen it with Kane and Taker, both of which turned out bland. So if it didn't work with a guy like Kane or a legend like Undertaker, how is it supposed to work with someone that hasn't been in the company for a year yet?
What I'm trying to say is that this storyline accomplishes nothing. Who cares if one Sin Cara beats the other? That doesn't put either Mistico or Hunico over. There won't be two of them in the company, so let's just let the face win and get it out of the way.
What Will Happen: Heel Sin Cara wins (If you can even call him that)
It's tough to predict what creative will ever do with Sin Cara. First they bring over Mistico, then they replace him with a developmental guy, and now they're using both of them.
This match is without a doubt the most difficult to predict. And I don't know if I can see this ending quite yet since they just started the angle. So the heel Cara will probably come out on top and continue this feud.
Justin King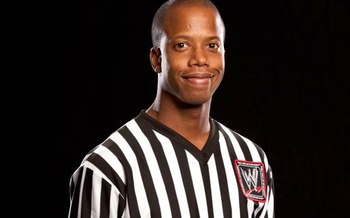 Matches Justin King Should Ref: All of them
Matches Justin King Will Ref: One

Even though Justin King is the best at his craft and doesn't smoke the "you know what like you know who," he'll probably get just one match. It'll be the Divas match with Beth Phoenix and Kelly Kelly.
Additional Matches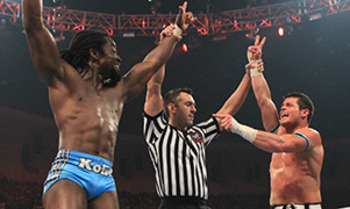 As usual, the WWE hasn't officially announced the entire card. So here are some possibilities for some throw-ins to add to a five-match card:
WWE Tag Team Championship: Air Boom vs. Jack Swagger and Dolph Ziggler
WWE Intercontinental Championship: Cody Rhodes vs. Ted DiBiase
By the way, Daniel Bryan will probably be left off the card once again. I'm not an internet nerd or a Bryan Danielson lover, but really? I thought the guy with a MITB briefcase gets some kind of a push.
Keep Reading