Randy Orton vs. Cody Rhodes: 5 Things You Missed on SmackDown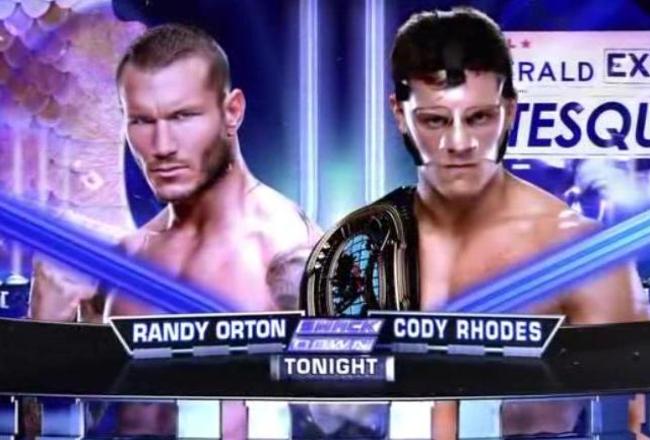 Randy Orton faced Cody Rhodes in one of the most talked about matches on SmackDown this year.
However, the WWE decided to cut the post-match attack due to gratuitous scenes of a bloodied Cody Rhodes.
Are you still wondering what happened on Friday?
Well fear not, because this guide to what you missed has you covered.
These five slides will show you what the WWE did not want you to see!
Enjoy!
Two Chair Shots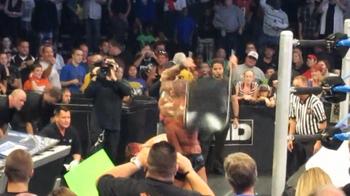 After he legitimately busted Cody open with the ring bell, Orton decided to stick to PG rules with standard chair shots to the ribs and the back.
The Medical Team Tends to Cody Rhodes
Luckily they did not rush in straight away like they did on The Undertaker once.
They waited until Orton was messing about with the announce table and playing to the crowd, to stitch Cody up, before retreating as the deranged Viper approached them.
Orton's Sick Smile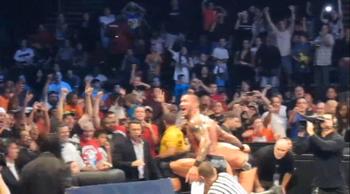 Immediately preceding the RKO, Randy resembled the Joker from the Batman series...It was quite creepy.
A Second RKO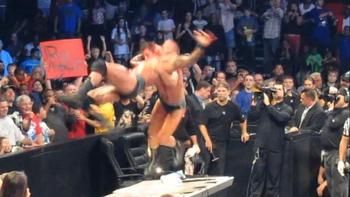 The first RKO was the one they showed on television, but in the fan footage, we can see Randy was not satisfied with just the one and decided to go back and deliver another.
The table still didn't break in case you were wondering...
Orton Dries Off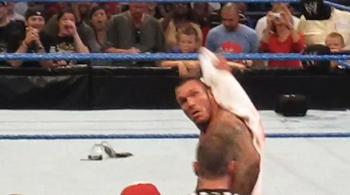 Orton looked surprisingly clean in his walk back up the ramp did he not?
That's because he thoroughly dried himself with a towel handed to him by a referee.
It looked like he was making fun of the whole thing and therefore the direction of WWE programming...or am I looking too much into it?
Watch the Uncensored Footage!
Well I hope you enjoyed that uncensored walkthrough of Friday night's bloody extravaganza! Here is the video for your enjoyment...for those who are curious.
Disclaimer: Footage contains gratuitous scenes of blood
Keep Reading