Jon Jones: 5 Fighters Who Have a Chance to Beat Him
Jon Jones is certainly the present, and the future, of mixed martial arts. He's already one of the best pound-for-pound fighters in the world, and what's scary is he's only getting better.
With another dominant performance, this time over top-ranked contender Quinton "Rampage" Jackson, fans are starting to ask themselves, "Can anyone beat this rising star?"
The answer is, of course, yes. No one is unbeatable, it just takes the right fighter, with the right style, on the right night, and possibly a little bit of luck.
The light heavyweight division is arguably the deepest in MMA, and as good as Jones is, there are numerous tough fights out there for him that could spell the end to his title reign.
Here are the five fighters who pose the biggest threat to Jon Jones' championship belt.
Begin Slideshow

»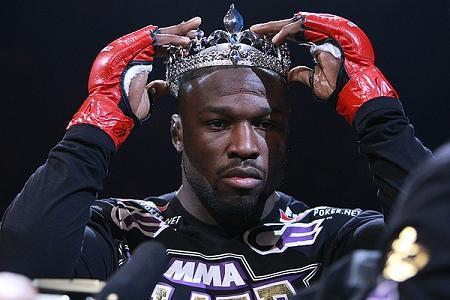 The former Strikeforce champion is still a ways away from fighting for the UFC belt, but he has the kind of skill set that could cause Jones fits.
Lawal is one of the best wrestlers in the sport, and it's starting to look like the only way to beat Jones is going to be to take him down and rough him up. If he could score a takedown and unleash some ground-and-pound, Lawal may just be able to pull off the victory.
The former NCAA wrestler also possesses knockout power in his hands, which certainly doesn't hurt his chances.
Of course, taking Jones down is easier said than done, and since Lawal is still fighting in Strikeforce, it's going to be a while before we see him inside the Octagon. However, he's definitely a fighter to keep your eye on.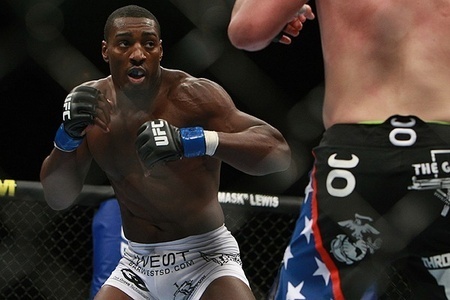 Like Lawal, Phil Davis is a highly decorated amateur wrestler who may be able to score a takedown against Jones and hold him there.
However, a key advantage that Davis has over the other fighters on this list is that he's a young fighter who`s continually improving. "Mr. Wonderful" is already a top-10 ranked fighter while still in his MMA infancy, and he`s only going to get better.
Although his striking still needs improvement, his grappling game is top notch and he's been able to add some submissions to his already outstanding wrestling pedigree.
If Davis were to get the fight to the ground, he may actually hold an advantage over Jones there.
Jones' next opponent, Rashad Evans, may just be his toughest test to date.
An extremely well rounded fighter, Evans combines slick boxing with strong takedowns. He also has arguably the fastest hands in the division and an impressive highlight reel of knockouts.
If Evans can get around Jones' reach, he may be one of the few fighters who can actually hang with the champion in the Octagon. With no real glaring weaknesses in his game, he should give Jones his best fight to date.
It wasn't too long ago that Lyoto Machida was hailed as the future of the light heavyweight division, but a knockout loss to Mauricio "Shogun" Rua, followed by a close decision defeat to Quinton Jackson, quickly put an end to the "Machida" era.
Don't be fooled though, Machida is still one of the most skilled fighters at 205 pounds, and his striking style is the perfect foil for Jones.
If there's one thing Machida is good at, it's not getting hit. His ability to leap in and out of range while landing a variety of strikes may be just the thing to overcome Jones' incredible reach, and his impressive takedown defense will surely frustrate the champion.
Machida's varied skill set and unorthodox striking makes him the light heavyweight fighter with the best chance of unseating Jones from his perch atop the division.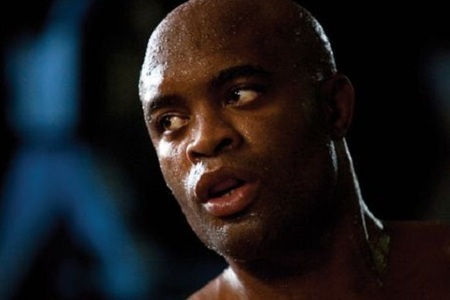 Perhaps the biggest super-fight that the UFC could put together at the moment is a match between Jon Jones and middleweight champion Anderson Silva.
Long considered the best pound-for-pound fighter in the sport, Silva is the most lethal striker that mixed martial arts has ever seen. He's beaten some of the sport's best fighters in devastating and spectacular fashion, and may be the only man with a real chance of defeating the young phenom.
This fight may be wishful thinking though, as it appears that Silva is content to stay at middleweight, but if the UFC is looking for a big money fight, this may be it.